Two happy parents have shared a celebratory picture of their son holding up a sign telling the world he has "kicked cancer's butt".
The collage of two photos shows their son wearing Mickey Mouse pyjamas and smiling as he hold up a sign that reads: "Last day of chemo 7.11.15. I kicked cancer's butt!"
The parents, who uploaded the photo to imgur, wrote: Our little guy finally had his last Chemotherapy last night. He is now cancer free."
In less than a day, the photo received more than two million views on Imgur and hundreds of comments from people touched by the photo.
One user commented: "Now this is the kind of thing I like to see on a Sunday morning."
While another wrote: "Same here. I like how you can tell he couldn't contain his happiness in the second picture."
The photo also touched people who had lost family members to cancer, as one person wrote: "My dad passed away from cancer on 7-11-00 - it's usually a sad day, but this lil warrior made me smile. He's so happy! Congrats dude!"
Another imgur user wrote: "You just made my day! God bless you and continue to stay well. May you always have goodness and health."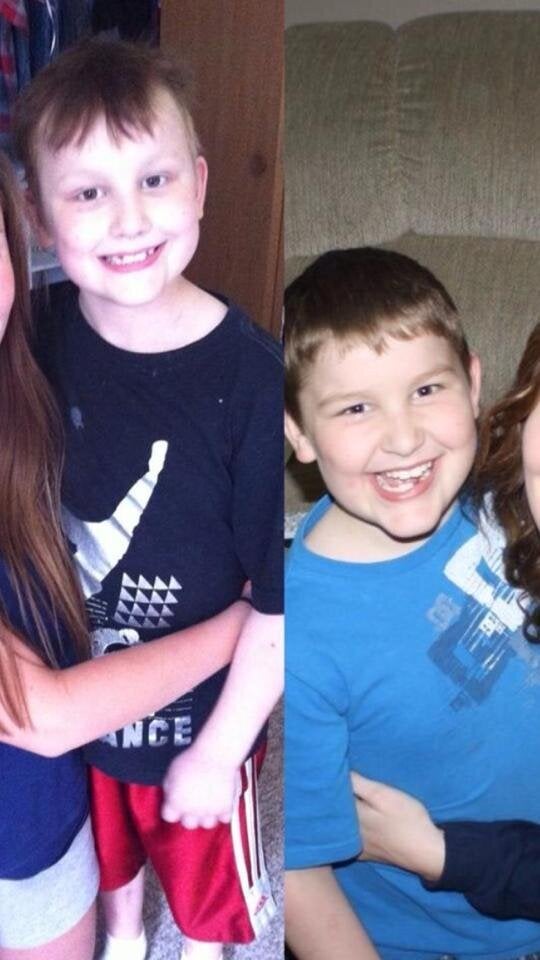 childhood cancer awareness