The props department on 'Coronation Street' have been having a bit of fun by inserting their own name into the soap wherever possible, but it hasn't gone down well with everyone behind the scenes, according to reports.
SEE MORE:
In recent weeks, the props crew have managed to subtly sneak their own names into scenes, by employing cheeky tactics such as emblazoning them on the back of football shirts worn by 'Corrie' characters, and writing them on the residents' call buttons at a block of flats.
Eagle-eyed viewers might also have spotted a headline outside of The Kabin, revealing that a friend of the crews "was now officially a granny", while props man Peter Eccleston even managed to get his name on the outside of a hardware shop in Weatherfield.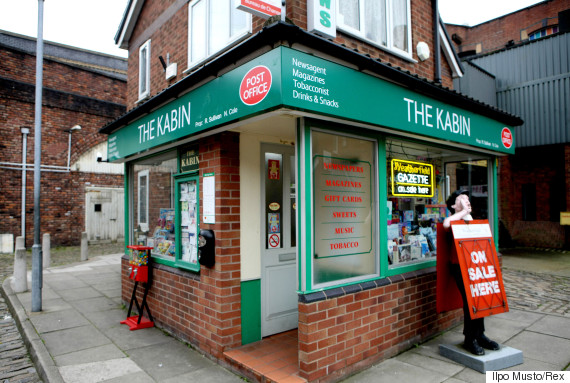 The props board outside The Kabin sported a private joke between the crew recently
However, it seems that some of the staff over on 'Corrie' aren't exactly thrilled at the props department's jokes.
An insider tells The Mirror: "They think getting their names on TV is a hoot and reckon it's really funny.
"But to be honest there are quite a few people wishing for a change at the top to stop this nuisance."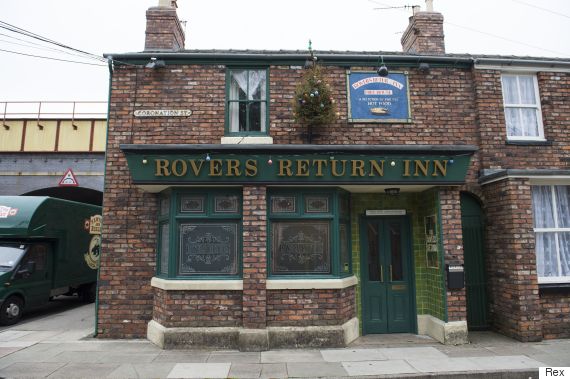 Presumably there's no one in the props department named 'Rovers', although you never know...
'Corrie' fans are in for an emotional night this Monday, when the Barlow family will say goodbye to their beloved matriarch, Deirdre.
The funeral has already been teased in a new trailer last week, which looks set to deliver some of the most hard-hitting 'Coronation Street' scenes in a long time.
LIKE US ON FACEBOOK | FOLLOW US ON TWITTER