Ever thought snuggling up for a selfie with Kim Kardashian was beyond the realms of possibility?
Well, in breaking news... it probably still is, but Madame Tussauds have come up with the next best thing - a chance to get up close and personal with their version of Kim, as the reality TV queen becomes the first ever "selfie-taking" wax figure to grace their chambers. And they're inviting guests to the famous London attraction to pose up close with Mrs Kanye and post their best pics for social media fame and prizes.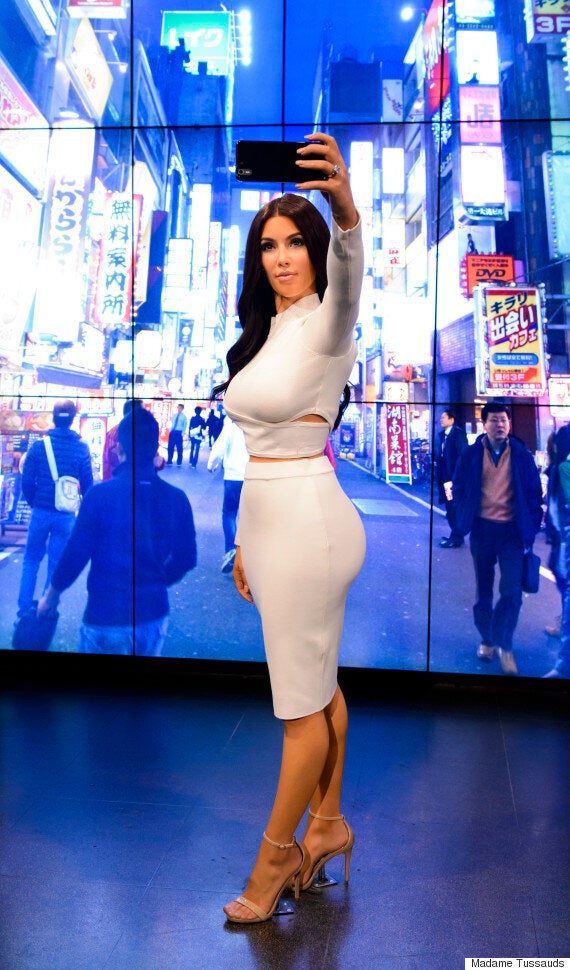 Get ready for your close-up with Kim Kardashian
The new figure of Kim shows her at her best in an intricately embellished Balmain minidress made famous at her bachelorette party, although other outfits are ready and waiting. She is ready in selfie pose - one arm extended and mobile phone poised at the ready. All guests have to do is slide up beside her, look suitably overwhelmed and press the button.
The figure will be featured in a special set paying tribute to Kim's '3 image rule', which dictates you should never take more than three images in the same location. A constantly changing backdrop will ensure guests don't fall foul of this rule with hundreds of different location backdrops.
Madame Tussauds have promised to post the best snaps on their social media - #summerofselfies - with one 'Selfie of the Week' due to win a family ticket for their chamber. So you can do it all over again.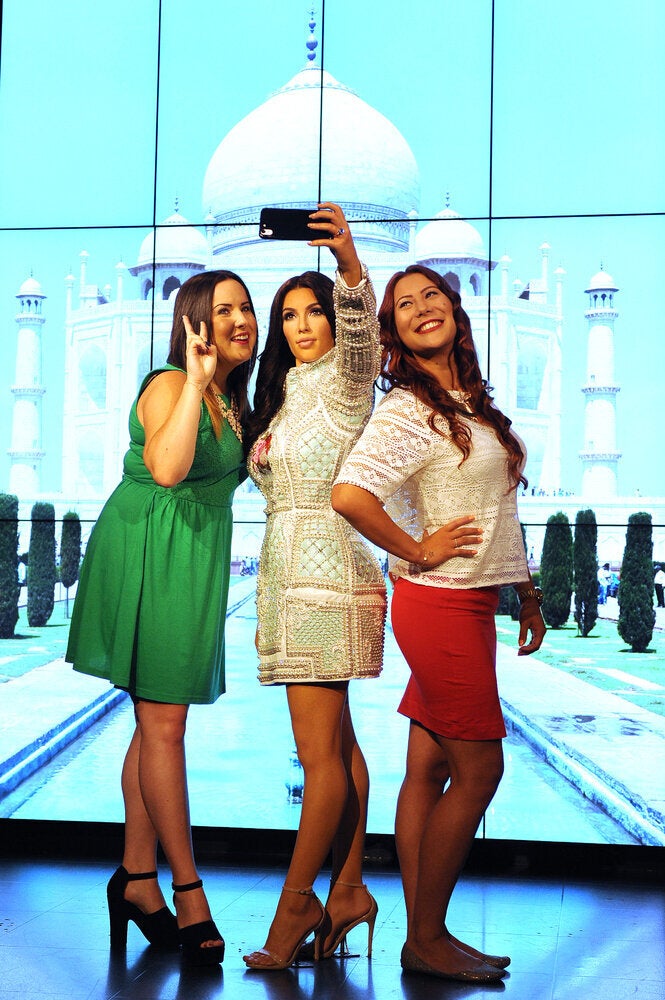 Kim Kardashian does Madame Tussauds