30 years ago today... Bob Geldof summoned his most elite of pop troops and changed the nature of charity gigs forever.
With Live Aid, the help of co-producer Midge Ure and promoter Harvey Goldsmith, 58 of the world's biggest music acts, a bunch of satellites, a few thousand volunteers and a force of will that saw the BBC clear its schedules for a day, Bob Geldof put together the world's biggest gig - with two simultaneous concerts occurring on either side of the Atlantic, and beamed around the world to an estimated 1.9 billion viewers.
Notable absences that day included Bruce Springsteen - "simply didn't realise how big the whole thing was going to be" - and Cliff Richard, booked to play a gospel concert in Birmingham. But there was plenty of star-power to be going on with... from the newcomers Nik Kershaw and Howard Jones, to the icons Bob Dylan and Led Zeppelin.
Even with this heavyweight line-up, it was sometimes the little things that caught our eye. Here are the top 10 memories we've been enjoying again on the 30th anniversary of a unique day...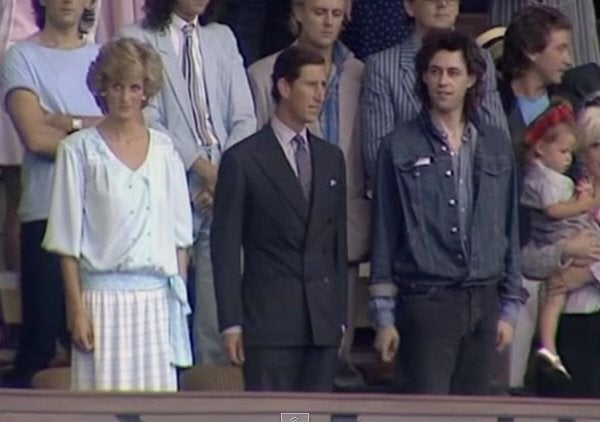 Live Aid's 10 Most Unforgettable Moments
Related