Ian O'Hagan, the Corrie fan who launched the campaign, is asking people to sign for 'the rover to return'.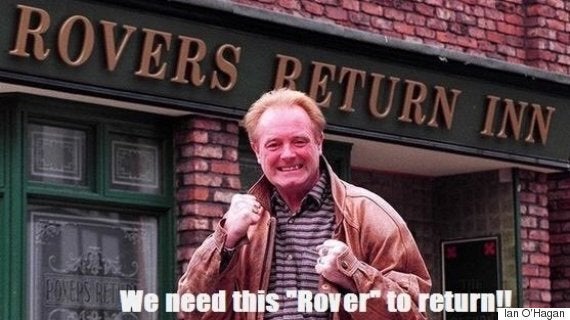 O'Hagan told the Huffington Post UK: "Les Battersby is a TV legend to lots of people, as the success of the online petition is proving. In his day, Les brought a lot of humour to the show (remember the hot tub scene with Cilla?!) and this would still be the case if he were to return today.
"He's definitely one of my favourite Corrie characters and a lot of people who have signed the petition say Corrie needs more humour and that Les should come back.
"Bruce Jones himself is a true working class hero, and in times of austerity, working class people need to see the ordinary guy make it big. Wouldn't it be great to see Bruce who has made it to the big time only to lose his fortune, make it big again?
"I think Bruce deserves another go on Coronation Street."