It's a busy week for Ian and Jane Beale in 'EastEnders', and things are only going to get worse as a new witness comes forward to aid police with the hunt for Lucy Beale's killer.
Ian and his family have been attempting to keep the truth about Lucy's death a secret, but it looks as though their plan could be about to unravel.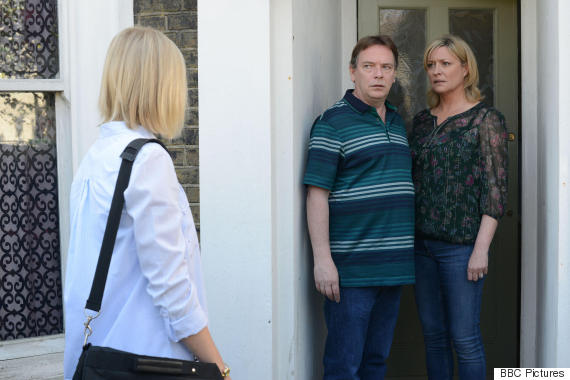 A journalist arrives in Albert Square
In tonight's episode (Tuesday 14 July), Ian and Jane receive a visit from a journalist, who has a whole host of questions to ask about the case.
When they discover new evidence is being presented, Ian and Jane fly into a panic.
Bosses are remaining tight-lipped on who the witness is - and how accurate their testimony is - but viewers already know that an arrest will be made later this week.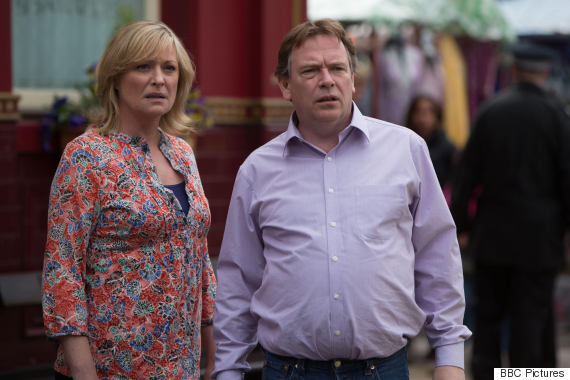 Surely young Bobby Beale won't actually go to prison?
There's been no shortage of drama in Walford lately, and Stacey Slater is currently struggling to cope, after finding out that she's pregnant.
The mum-of-one is currently shacked up with Martin, however she's still harbouring a huge crush on her best friend Shabnam's fiancé, Kush.
Watch 'EastEnders' tonight (Tuesday 14 July) to see the events unfold.
LIKE US ON FACEBOOK | FOLLOW US ON TWITTER