A huge explosion is set to rock 'Emmerdale', with several characters being killed off in the shock plot, according to reports.
SEE ALSO:
The village hall will be reduced to rubble after it blows up during Debbie Dingle and Pete Barton's wedding celebrations next month.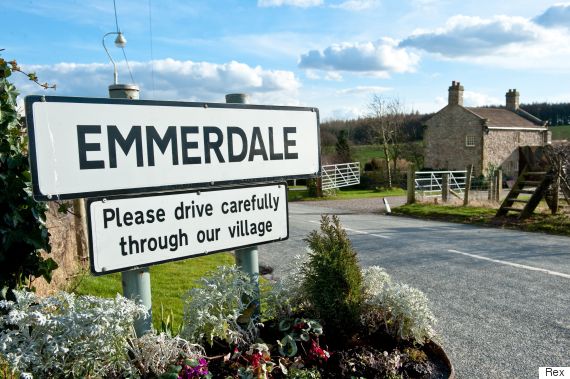 An explosion is set to tear 'Emmerdale' apart
The lives of some of the soap's most-loved characters will hang in the balance after the inferno, but producers are remaining tight-lipped as to who will die.
However, departing characters Rachel Breckle (Gemma Oaten), Alicia Metcalfe (Natalie Anderson) and Val Pollard (Charlie Hardwick) look like likely casualties.
A soap insider tells The Sun: "The writers felt it was time for a shake-up, so that is exactly what we are doing. The village hall felt a bit tired and run-down, so what better way to bring it into the 21st century than to blow it up?"
"It will see deaths and injuries as some of the show's biggest characters are pulled out of the rubble covered in blood and mud.
"We are sure it will have every soap fan glued to their screens."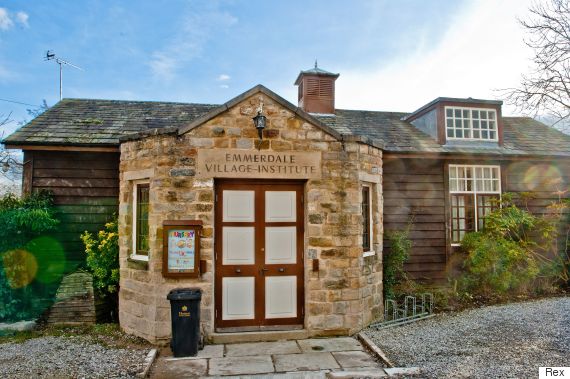 The village hall is set to explode
The stunt is said to be one of the show's most expensive ever, and it is thought the scenes will match the drama of the famous plane crash that killed off four characters in 1993.
The dramatic stunt was filmed over 23 days last month, and will air as the climax to the soap's 'summer of infidelity' in August.
Charlie Hardwick, who plays Val, recently teased her exit from the soap, revealing that she would be angry if producers used her character's HIV to kill her off.
Asking how she was leaving during an appearance on 'Loose Women', Charlie said: "I am not at liberty to say and luckily I haven't read the scripts. I would be very angry if it was HIV-related, there would be hell to pay.
"Because I think the whole point of having Val as HIV positive is to show that you can live a happy and healthy life."
LIKE US ON FACEBOOK | FOLLOW US ON TWITTER