Amy Schumer has posed for GQ magazine, starring in a typically hilarious cover shoot.
The comedian, who wrote and stars in the upcoming film 'Trainwreck,' is on the cover of the mag's annual comedy issue.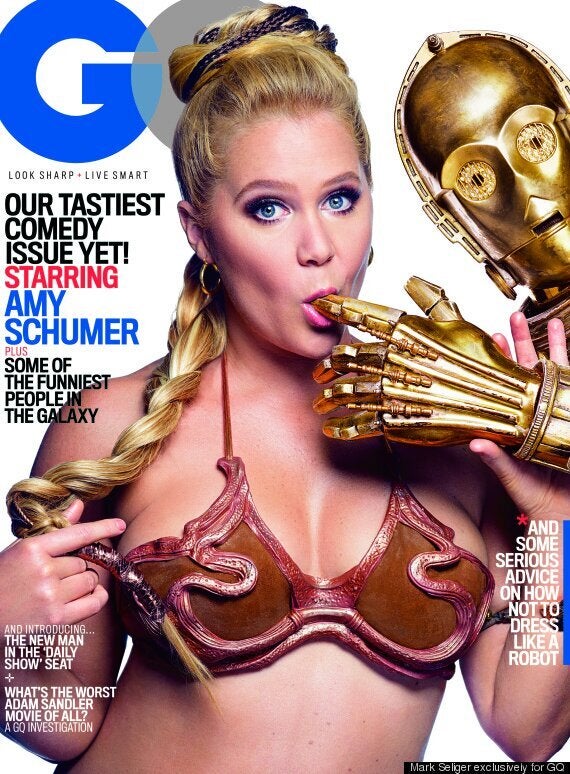 GQ are heralding Amy as the "funniest, gutsiest comedian in America", and we have to say, that's definitely a fair comment. (Apols, Amy Poehler.)
Naturally, Amy hasn't just donned a skimpy bikini and posed suggestively for the shoot, and instead, there's a 'Star Wars' theme.
In some of the snaps, Amy shares the stage with Chewbacca and RD-D2, while in others, she's dressed as Princess Leia. Quite frankly, it's *amazing*.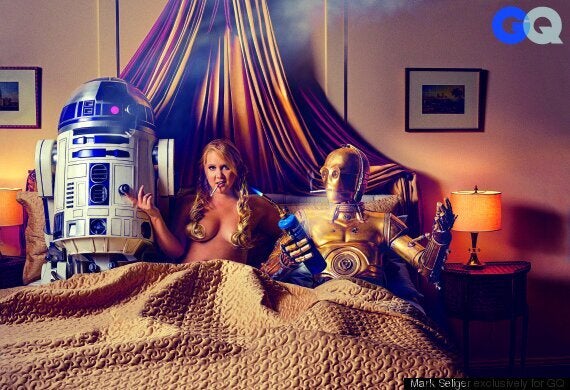 We didn't know C-3PO had it in him...
While Amy's a relatively new face on this side of the pond, she's been wowing audiences over in the States for quite some time, and her hit show 'Inside Amy Schumer' has won over thousands of fans and critics.
Amy made her first trip to the UK earlier this year, to pick up the Trailblazer of The Year accolade at the Glamour Women Of The Year Awards.
At the ceremony, Amy stole the show with a six-minute long speech that had audience members including Jennifer Saunders in fits of giggles.
See all the snaps from Amy's GQ shoot here, and buy the issue - on newsstands now - to read the accompanying interview.
Forgotten Amy's amazing Glamour Awards speech? Watch it again below…