Australian cricketer David Warner's wife Candice who married the cricketer in April 2015, left it to their 10-month-old daughter to announce there was a new baby on the way by sharing a photo on - yes, you guessed it - Instagram.
The mum-of-one uploaded the photo, writing: "Ivy is so excited and so are we that she is going to have a little sister to play with soon. @davidwarner31 & I couldn't be happier that our little family of 3 will soon become 4."
Ivy Mae might not quite know what's going on yet, but with her bunny-printed top and white bow headband she sure looks cute in the announcement.
The photo was met with a flurry of congratulations messages, as well as people commenting how "precious" their daughter looks in the photo.
It's been a bit of a whirlwind romance for Mr and Mrs Warner.
The sportsman popped the question to the Australian professional Ironwoman during Australia's tour of South Africa in March 2014 after six months of dating.
They welcomed their first child together on 11 September and married on the New South Wales South Coast in April 2015.
The mother frequently shares family snaps of her daughter and husband on Instagram and recently shared a short video of Ivy Mae trying out swimming for the first time with her dad.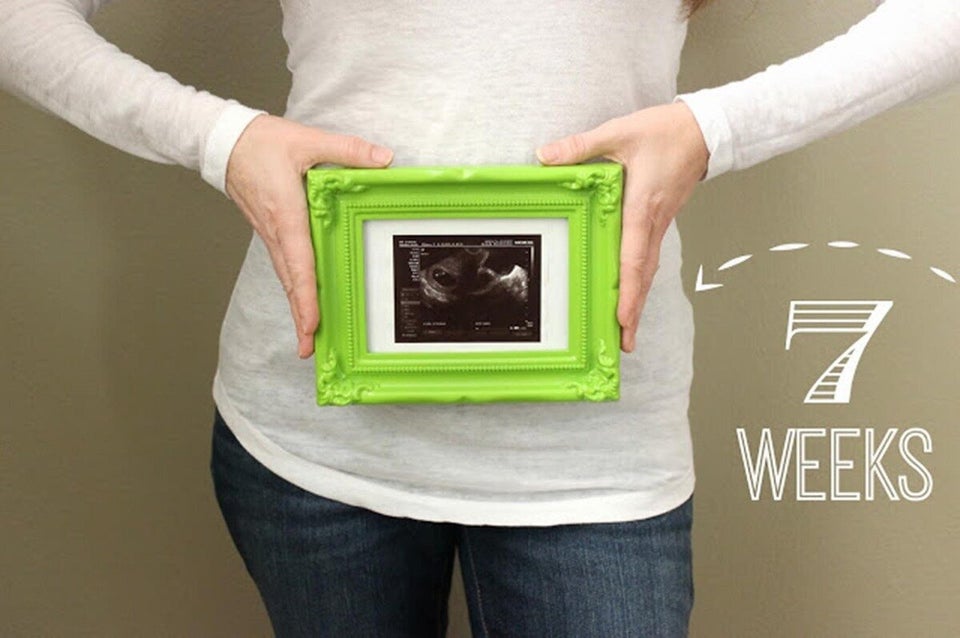 How big is your baby today? Mom's sweet pregnancy documentation