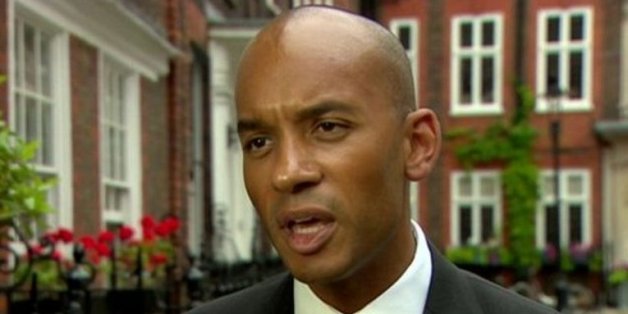 bbc
Chuka Umunna has accused Labour colleagues of "behaving like a petulant child" in the wake of the party's disastrous general election defeat.
In his most outspoken remarks yet on the leadership race, the Shadow Business Secretary said his party seemed to be "screaming at the electorate" and turned on leftwinger Jeremy Corbyn's politics as 'weak' on defence and welfare reform.
After Harriet Harman faced a backlash for warning against 'blanket' rejection of Tory policies, the Streatham MP told BBC2's Newsnight that 'there is no glory in opposition'.
Mr Umunna said Labour were "sent a very strong message" by the electorate at the general election, where it was almost wiped out by the SNP in Scotland and failed to make ground on the Conservatives in England.
"We're running around stamping our feet, screaming at the electorate when ultimately what we need to do is meet people where they are at, not necessarily where we would want them to be," he said.
The party had been "behaving like a petulant child who has been told you can't have the sweeties in the sweet shop".
Mr Umunna, who declared himself as a candidate for the leadership before withdrawing from the race and backing Liz Kendall, said the Conservatives would want Mr Corbyn to win.
Tristram Hunt also told the programme that Labour needed a summer of 'hard truths' and warned it could not retreat to the 'comfort' zone of the early 1980s.
Their remarks sparked a swift reaction on Twitter, with Labour supporters divided between dismay and praise.
@re_allison just watched the Chuka excerpt on newsnight. He makes some good sense.

— Pilar Gomez (@redalphababe) July 16, 2015
@DavidPrescott rather polite language for the selfish self indulgent moronic things that are going on I'd say.

— Derek Draper (@derekdraper) July 16, 2015
But many were critical.
Listening to Chuka Umunna, is he really a member of the Labour Party?

— Rory Patton (@TelecomOp) July 16, 2015
BAD move from @ChukaUmunna Screaming at @Corbyn4Leader. Chuka, i believed you before, i dont now

— Rouge Noir (@Jules_Clarke) July 16, 2015
And Labour leftwinger John McDonnell added his criticism too.
Disappointed at rather histrionic attacks on Jeremy by Chuka Umunna & Tristram Hunt on Newsnight & at way they patronised Labour members.

— John McDonnell (@johnmcdonnellMP) July 16, 2015
The Shadow Business Secretary said that he had nothing personally against the Islington North MP but warned that his political views were not "a politics that can win".
He said Mr Corbyn was "weak on defence at a time when global insecurity is rising" and backed "more generous social security payments for people who can work but refuse to work".
"I'll tell you what, there is no glory in opposition... ultimately we will betray our people if we don't get elected," he added.
However, on defence, some on the Left pointed to Mr Umunna's previous record on opposing the renewal of Trident when he was a sympathiser for the Compass campaign group.