A mother turned to Facebook to try and find adoptive parents for a four-year-old girl.
Mallory Donath, 24, wrote the post on a private Facebook group - DBQ Mamas - a group of more than 4,000 mothers based in Dubuque, Iowa.
She posted: "I need some help. Does anyone know a family who would like to adopt a four-year-old girl. My parents adopted her but got new jobs and they have no time for her.
"I have three kids of my own and can not handle another. Serious inquiries only."
A screenshot was made of the mother's Facebook post, which was shared by TV channel KWWL.
The screenshot sparked concern on Facebook, with many commenters offering to adopt the child.
One mother commented: "I would take a four-year-old. Man this world is nuts. But, I would still take one... especially when this kid is obviously in need of someone to love them."
Another person wrote: "I would adopt a four-year-old in need of a family in a heartbeat... anyone know who to contact to do so? Everyone is judging this lady but no one seems to have an answer on helping the child."
However he said Donath claimed it was a misunderstanding and she later added a new post to the group to clarify.
She wrote: "Let me rephrase. I'm not selling a kid, it was to help find adoption ideas. So calling the police to receive suggestions was ridiculous. She's safe and fine. So thank you for your help."
"She said her intention was to seek assistance from adoptive agencies."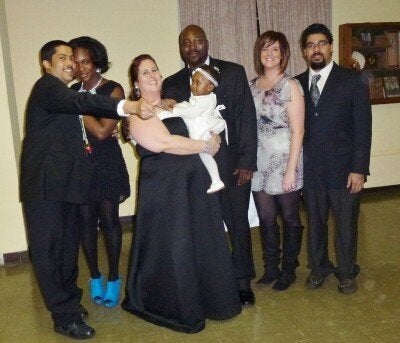 Adoption Portraits