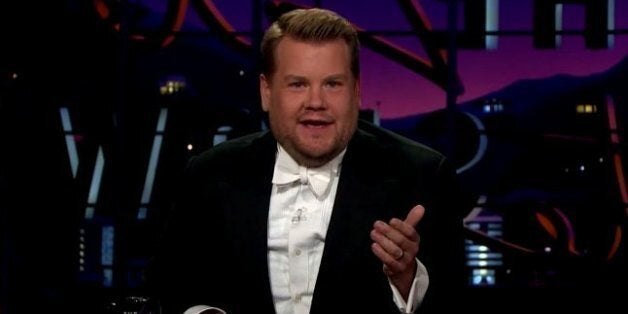 James Corden has been a big hit since swapping Blighty for La-La land, and on Thursday evening, he celebrated his 50th 'Late, Late Show'.
So how did he do it? By crying his eyes out, obviously.
The loveable host put on quite the display, and to be honest, we can't tell where the real tears stop and the hilarious acting begins.
Luckily, in the hours before breaking down during the actual recording, James filmed a back-up clip that could be played to the audience. Only that, hilariously, doesn't quite work out.
Just watch the video, you'll see what we mean (story continues below):
James wasn't left to cope with his milestone show on his own though, and when the tears were finished, Adam Lambert surprised him, by appearing from the wings and performing a special, modified version of 'We Are The Champions' (which sparked more tears).
To be honest, we feel a bit emotional about that tribute song and the show isn't even screened in the UK.
During his time as the 'Late, Late Show' host, James has impressed viewers and celeb guests alike.
Check out James's 'Late, Late Show' bits below…
Related