Not only that, but the 39-year-old has got fans guessing if his second child with wife Luisana Lopilato will be a boy or a girl.
He wrote: "Good morning world! Today we got the first look at the newest addition to our family!
#boy? #girl? #whocaresaslongasitshealthy"
Now, even though it's practically impossible to guess the gender by looking at the photo, more than 2,000 fans commented giving their guess on what it would be.
Some simply wrote: "Boy!" or "girl!" while others gave a bit more of an explanation.
One fan added: "I really really hope that's a girl!! I want to see how is a baby Buble' girl!!! (Girls are always like fathers ehehe)."
The couple wed in March 2011 and Lopilato gave birth to Noah, their first child together in August 2013.
Since Bublé has been quite open sharing photos of the pregnancy so far, let's hope the snippets keep coming.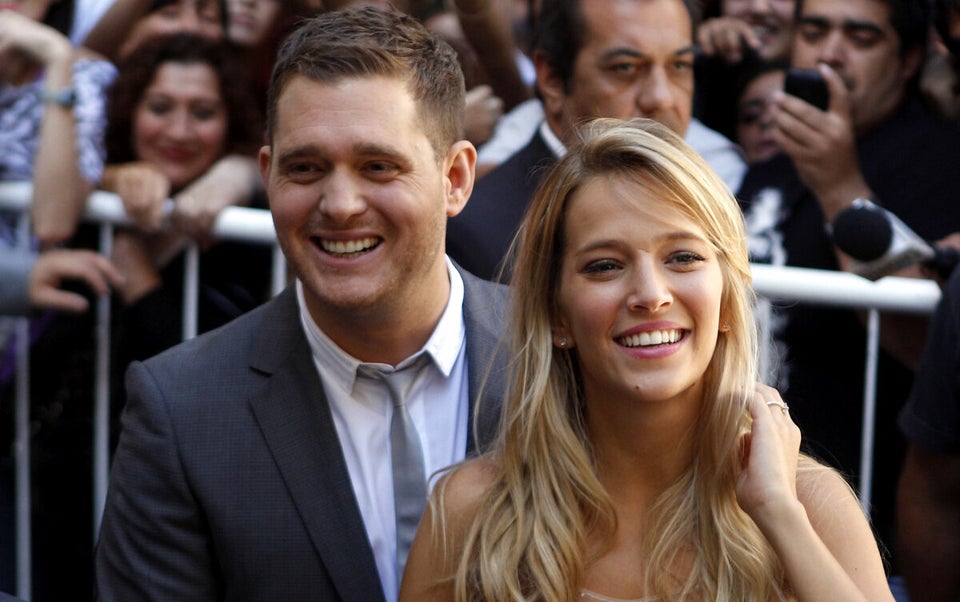 Michael Bublé