Things are getting heated in Albert Square, as the Lucy Beale murder inquiry - yes, that's still going - steps up a notch.
In tonight's episode of 'EastEnders', things are set to get even worse for the Beales, who are terrified that the truth about Lucy's killer will be revealed, when Bobby lashes out at none other than Phil Mitchell.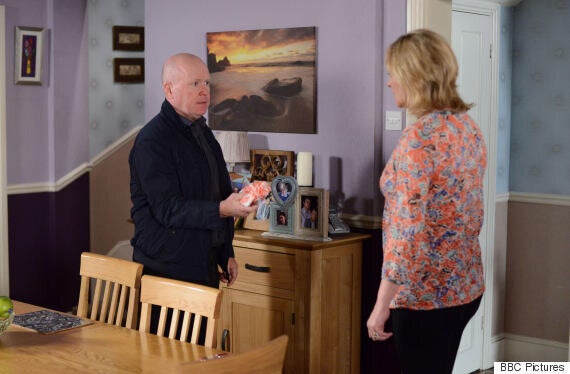 When Phil discovers that Jane kept Lucy's phone and wallet, he rushes to their house to confront her.
When he does, Bobby stuns everyone by grabbing a golf club, and warning Phil to leave his mum alone.
Could the youngster's outburst lead Phil to work out what really happened the night Lucy died?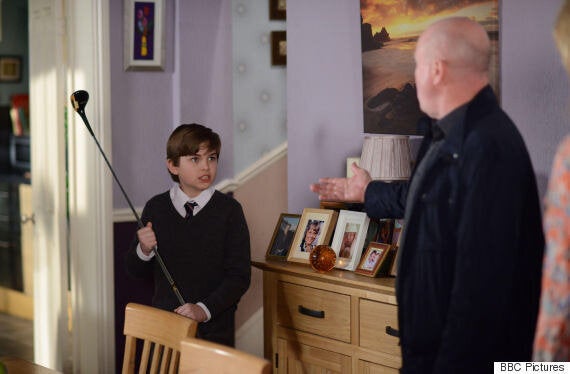 Well, it's probably not the best plan...
In Monday's episode, viewers saw Ian discover that Jane had been keeping Lucy's phone and purse under the floorboards, but they were later horrified to realise that Bobby had taken them. The youngster then headed to the police station with his sister's belongings, before the famous duff duffs kicked in.
Jane and Ian Beale are desperate to protect Bobby, who was revealed as the murderer back in February, and it seems that Ben's arrest could mean he's in the clear… well, for now anyway.
Will Phil work out the truth? Watch 'EastEnders' tonight (Tuesday 21 July) to see what happens next.
Related