'Great British Bake Off' host Sue Perkins has reflected on last year's Baked Alaska-gate, admitting that it was "painful" to see the Twitter-storm take off, to find their controversy appearing on 'Newsnight', and for contestant Diana Beard to leave the show.
On the eve of the return of the show, Sue told the Guardian that the incident, which saw contestant Ian Watters dessert melted, and him eventually throw it in the bin, was a "non-event in the tent".
She said, "Most of our work isn't done on camera, it's pastoral care, all about trying to make people look good. So it's a bit painful when that's undermined. But I understand headlines need to be made."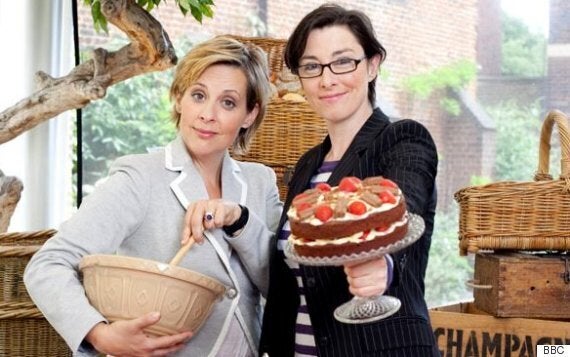 Mel Giedroyc and Sue Perkins say it's their job for everyone to look good, and it's painful when that's undermined
She added it caused her pain to see the incident investigated on 'Newsnight', with presenter Kirsty Wark donning a pinny to interview Ian over the controversy.
"Important news stories get relegated, and that causes pain," said Sue. "I could tell you the stories that were prominent that day, including Syria and the Middle East, things that people needed to know about. It felt like the show is so genuine that people can't bear it, and look for lies."
Her co-presenter Mel Giedroyc added, "Mel Kirsty Wark agreed it felt pretty surreal.
"I don't do Twitter, but I found it odd that people cared enough to make peoples lives, like Diana's [Bake Off's eldest contestant, who quit the show] quite difficult."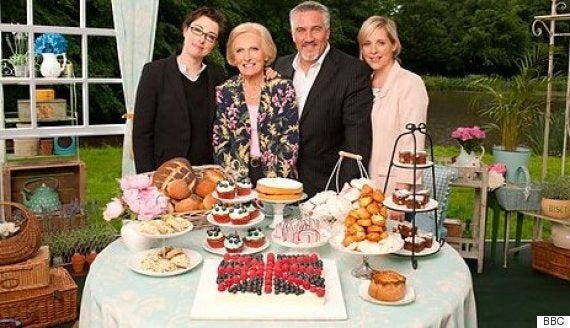 Mel and Sue credit Mary Berry for the success of the show, which moved last year to BBC1
And Sue added, "That's the thing about the niceness of the show – you can have a Twitter storm about something like a fallen cake. Except, at the end of every Twitter storm there's a woman being abused. This time it was a 69-year-old woman, nice as pie, WI, wouldn't hurt a fly.
"But I also see lots of positives about the democratisation of the world through Twitter. With everyone having an opinion, there will always be some that are unpleasant and hurtful.Our job is to keep it small and treat people well."
'Bake Off' is back next month for its sixth series, and the pressure is on for the show to repeat its success, which has seen it consistently top the ratings, and move from BBC2 to the more prominent BBC1. Mel and Sue both credit judge Mary Berry for the show's success, with Mel adding that audiences are hungry for this kind of show, because "there's not enough kindness around. It's so arch out there. It's all uber irony".
Sue adds, "Sometimes it's ludicrous: watching someone make a 17-tower Victoria sponge in the shape of Douglas Carswell, you think, 'This show is insane.' But actually the intent is pure. It's about craft and family.
'Great British Bake Off' is back on BBC1 in August.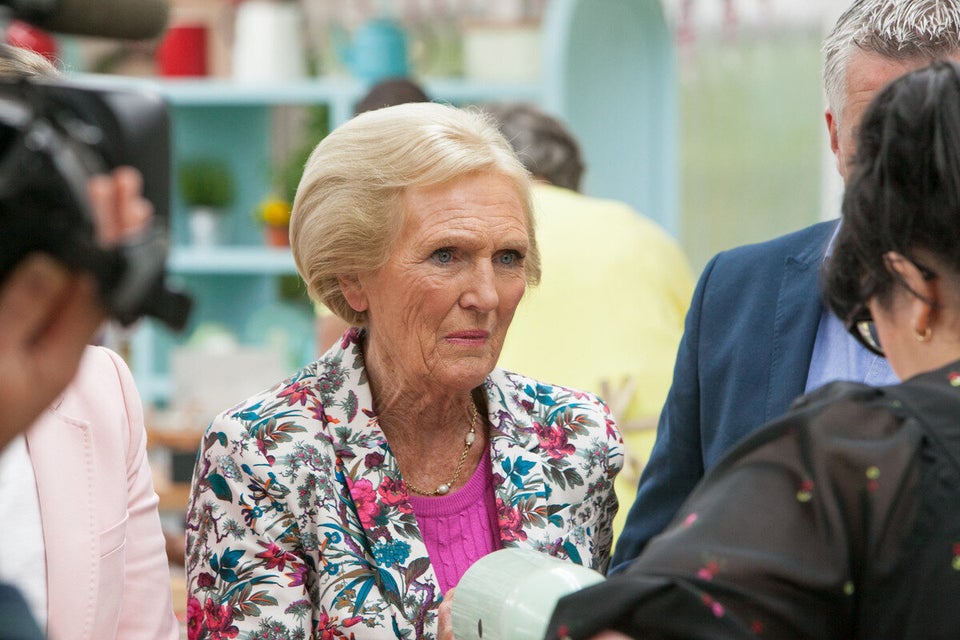 18 Great British Bake Off Innuendos