Terrifying TV quiz foe Anne Hegerty found a novel way to defuse tensions during filming of 'The Chase', by unexpectedly using the f-word.
A candid outtake shows the very posh - and even more clever - quiz expert putting a contestant at ease, after he is asked to stop using the phrase "jeez" during filming.
Production was halted when staff in the gallery asked presenter Bradley Walsh to gently remind the contestant to use another phrase for editing purposes, with Bradley jokingly suggesting: "Maybe you could use 'cheese' instead?"
Sat high above in the Chaser's seat, Hegerty chuckled, and did the unthinkable, offering: "Use f**k instead."
Both the contestants and Walsh couldn't help but burst into laughter, after the unexpected interruption, and took a few minutes to compose themselves.
The ITV game show continues to draw early evening audiences to its 5pm time slot each weekday, but we bet nobody ever expected to see this...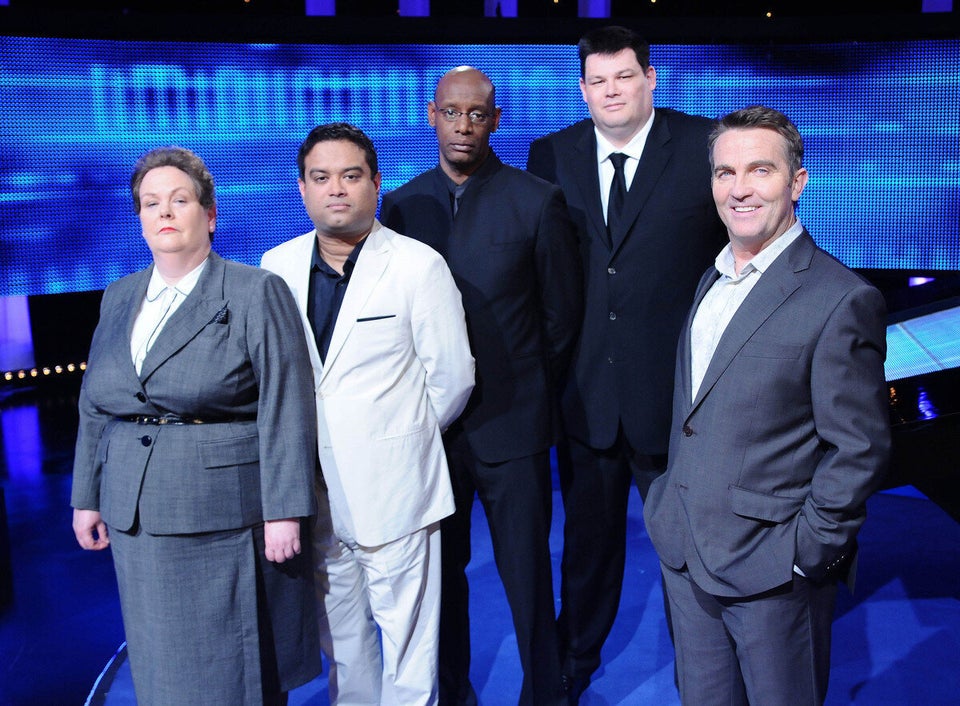 'The Chase': 9 Facts In 90 Seconds
Popular in the Community