The five things you need to know on Monday July 20, 2015...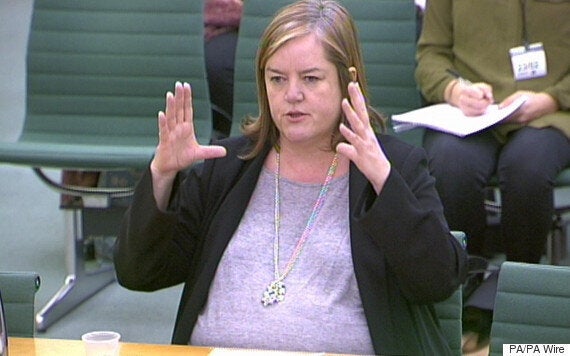 David Cameron is in Birmingham today with his Big Speech on how to protect Britons from the threat of ISIL and other Islamist terrorism. Ever since his multiculturalism speech in Munich in 2011, the PM's been planning a wider thesis on getting young British Muslims to avoid the lure of fanaticism and this is the culmination of years of thinking.
The best overnight line was that Louise Casey has been asked by the PM to review things like how to better promote English among isolated Asian groups, how to boost jobs especially for women and how state agencies can work with communities to properly 'promote integration and opportunity'. But this won't just be an announcement of yet another review. One No.10 insider says there will be more 'substantive policy announcements' in the speech.
Theresa May told the Today programme that "everyone assumes we are talking about a negative, but what we are talking about is a positive promotion of British values". She said that the new counter-extremism bill will include a definition of extremism, but she stressed that the legislation was 'just a small part of the strategy'. May acknowledged that there would be a Parliamentary battle against some of her plans - not least I suspect given the Lords this year rebuffed her plan to crack down on university campus extremism.
And the voices urging caution are strong. Former MI5 chief Eliza Manningham-Buller has already warned of the dangers of lumping all Muslims together. Charles Farr, from May's own department, last month talked of the dangers of 'overstating' the threat. And don't forget too the location of the PM's speech: Birmingham. The Education Select Committee in the last Parliament found no evidence of a 'trojan horse' extremism movement. That's something some in Government dispute, but worth pointing out again.
May's language on the Today prog was as clear as day that another vote will be sought on military action in Syria. I see from the Order Paper that Michael Fallon is down to make a Written Ministerial Statement on 'UK embedded forces'. That will surely either turn into an oral statement or an Urgent Question, given the anger of MPs on all sides over the way it took an FoI request to an obscure campaign group to reveal that RAF pilots had indeed been involved in military action in Syria.
Former Chief of Defence Staff Lord Richards, a wise old bird in these matters, said on Marr he was 'surprised' Parliament hadn't been told. He goes further in the Telegraph, saying in his 'bones' he feels ground troops and tanks will have to be used.
Defence Select Committee chairman Julian Lewis is on the war path, as is John Baron. What may further rankle with a few traditionalists on both sides is the PM's use of the phrase 'my Parliament' when talking to US TV this weekend about the need to get the Commons on board before any action in Syria. Of course, Parliament - unlike the Government - is not the Prime Minister's creature, nor even the Monarch's.
Expect Fallon to point out how common embedding is. But also expect criticism - especially after the PM admitted he knew about this - that the Commons should at least have been kept informed. Some in Whitehall still rue the day that Tony Blair started the precedent of consulting Parliament over military action. I wonder if the PM does?
Meanwhile Labour MP Graham Allen has a sombre warning: "Those of us who helped lead the two biggest rebellions within a governing party over Iraq can spot the pattern. Parliament and public are being softened up by leaks, the media and retired generals for another catastrophic incursion into the middle east following on from the military disasters of Iraq, Afghanistan and Libya.... The first UK serviceman to suffer the appalling fate which befell the Jordanian pilot will lead to the further UK escalation that Islamic State so desperately desires."
George Osborne's cunning plan to trap Labour into looking 'weak' on welfare cuts comes to its fruition this evening with the Welfare Reform and Work Bill (note the work bit of the title).
I count 58 Labour names on the Helen Goodman wrecking amendment, and just 6 on Harriet Harman's official amendment. The SNP has its own amendment too. But the real challenge for the acting Labour leader will come not on the amendments but on the actual Second Reading vote. Harman is telling her troops to abstain, but a hard core of rebels want to vote against. The Labour whips have their jobs cut out.
Osborne has written in the Guardian with a deliberate double bluff that he knows will fuel the rebellion further. "Depressingly, the Labour leader has been forced to retreat from her sensible position after Len McCluskey accused her of 'running up the white flag' and leadership candidates Andy Burnham and Yvette Cooper joined Jeremy Corbyn in undermining her. With the vote coming on Monday, I urge moderate Labour MPs not to make the same mistake as in the last parliament, when they refused to support each and every welfare reform we proposed. I say: vote with us."
What may also fuel the rebellion is a story in the FT today showing that a severely disabled man has had his care package cut in half by his local council. The FT has a wider analysis today claiming that the past five years of austerity have led councils to axe vital services for 150,000 pensioners and cut child protection spending by 8%. If all politics are local, as Tip O'Neill famously claimed, then many cuts certainly are.
And the Sun has IFS figures warning of the 'unsustainable' cost of an ageing population with tax hikes or further spending cuts. Don't forget that on Friday the Tories broke a key Manifesto Election pledge by delaying the introduction of a cap on an individual's care costs in old age by four years until April 2020.
BECAUSE YOU'VE READ THIS FAR...
Check out this festival-going British dad's dance moves, which have gone viral in the US.
The momentum of the Jeremy Corbyn campaign caused a bit of buyer's remorse yesterday as some of those MPs who put him on the ballot paper anonymously expressed their regrets. Among CLP nominations, he's topping the league with 60 (to Burnham's 58), he has hundreds of local councillors now behind him too.
The most interesting exchange in the Sunday Politics debate came over whether any of his rivals would offer Corbyn a job in their Shadow Cabinet. Andy Burnham, said: "maybe not shadow chancellor, on the back of what he's just said, but I might be open to listening". Liz Kendall pounced to ask: "Would you really have Jeremy in your shadow cabinet?"
To which Burnham replied: "I think he's said things in this contest that are important and people have responded to, clearly. So I think the Labour Party's got to come back together after this leadership contest." That sounded like he'd left the door ajar. But his aides later insisted: "It was clearly a joke. There will not be any kind of scenario in which Corbyn would be on his front bench."
But of all the candidates, the one who has benefitted most from the Stormin' Corbyn narrative has been Liz Kendall (a fact not unrelated to the leaked private polls, some mutter), as she's been most clearly able to say she's very different and not in any way wooing him or his supporters.
Kendall yesterday dismissed claims that Corbyn was ahead on Twitter ('you think the only world is Twitter?' she asked on Pienaar's Politics). As for those mysterious phone bank data all the camps guard jealously, she said: "I'm not doing badly in the race...My experience of phone banks...I'm doing strong, I'm doing well." Kendall has a big speech today on localism and is buoyed by the endorsement yesterday of Alistair Darling.
In the Guardian today, Matt D'Ancona argues that these days "authenticity trumps experience, and charisma dwarfs argument". Is he right?
There's another question too: will any of the wounds opened in this leadership race easily heal? Not if the last one is anything to go by. David Miliband held his 50th birthday party this weekend..while brother Ed watched England get thrashed at Lords.
Speaking of future leadership elections, one interesting subplot in today's extremism speech is just how much influence Mrs May now has with the PM. He was right behind her plans earlier this year when she fought against the Lib Dems for a wider counter-terrorism strategy. Last week he gave her permission to park her tanks all over Boris's lawn, or rather to pour very cold water over his his water cannon plan. Mrs May is on the rota this summer (along with Osborne, Fallon and Hammond) to 'mind the shop' while the PM takes hols in Cornwall, Portugal and Scotland. Boris has complained to allies (via the Mail on Sunday yesterday) that Osborne and May were trying to 'humiliate' him. "I have done everything they asked of me before the Election and afterwards and they treat me like this."
Under Newton's law of politics, for every negative briefing there's an equal and opposite negative briefing and today the anti-Boris briefing steps up. One Cabinet Minister has told the Times the Mayor just doesn't look engaged when he turns up to the fortnightly No.10 meetings of the political cabinet. He "turns up with his cycle helmet on, and often gives the impression he hasn't read the briefing… He needs to step up." An official says that Boris has yet to attend a single drinks reception for new Tory MPs. "I think a lot of us are still waiting to receive any kind of pitch from Boris. He's just not been around," another source said.
Mrs May told Today that "every effort is made to ensure that Parliament is first to hear the announcement" rather than individuals. She ain't backing down.
There's more trouble for the Mayor in the Guardian, which reports that his Boris Buses -which cost £350k each and were meant to tackle CO2 emisssions - have been running almost entirely on diesel because their electric batteries have malfunctioned. In the Sun, Trevor Kavanagh offers some hope for Bojo's mojo. He says the 'No' campaign in the EU referendum needs a proper leader...
It's Education Questions at 2.30pm in the Commons
There are 12 Written Ministerial Statements worth noting, including ones of FoI, a cap on care costs (hinted at on Friday) and on the National Crime Agency's independent pay body.
Patrick McLoughlin is before the Transport Select at 4.30pm
Sepp Blatter unveils is FIFA reform plan (don't laugh). The Telegraph reports that DMCS Select Cttee chair Jesse Norman has set up its own investigation into inaction on corruption.
The Sun will cite its human rights today at a surveillance tribunal into the Met accessing reporters' phones during the Plebgate affair.
Toby Ellwood has apologised on Facebook to constituents upset by his remark that on £90k a year he has to 'count the pennies' without a 10% pay rise.
The Times claims the Royal Archive may have unwittingly handed over the 'Nazi' salute footage.
If you're reading this on the web, sign-up HERE to get the WaughZone delivered to your inbox.
Got something you want to share? Please send any stories/tips/quotes/pix/plugs/gossip to Paul Waugh (paul.waugh@huffingtonpost.com), Ned Simons (ned.simons@huffingtonpost.com), Graeme Demianyk (graeme.demianyk@huffingtonpost.com) and Owen Bennett (owen.bennett@huffingtonpost.com)