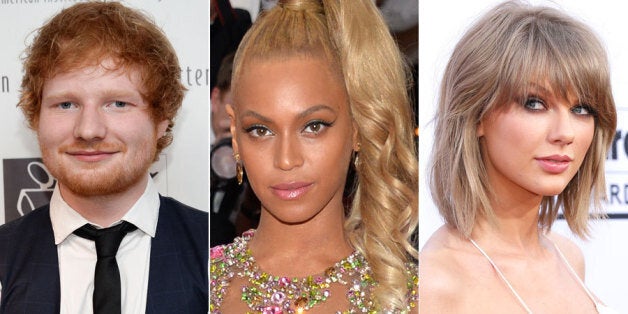 A whole host of music's biggest stars are fighting it out for the moonman statuettes, and Ed Sheeran, Taylor Swift and Beyoncé are all in the lead with six, nine and five nominations each.
The trio will go head-to-head(-to-head) for the highly-coveted Video Of The Year award, and we can only imagine how Kanye West will react if Taylor manages to pip Bey to the post again.
Mark Ronson and Bruno Mars have also received a nod in that category, for the quite frankly sensational 'Uptown Funk- funk video, and Kendrick Lamar is also on the shortlist.
Elsewhere, plenty of British stars are in the running for accolades, including Ellie Goulding, Florence + The Machine and Arctic Monkeys.
The MTV VMAs will take place in LA on 30 August.
See the full list of nominations below…
Ed Sheeran – 'Thinking Out Loud'
Taylor Swift ft. Kendrick Lamar – 'Bad Blood'
Mark Ronson ft. Bruno Mars – 'Uptown Funk'
Kendrick Lamar – 'Alright'
Ed Sheeran – 'Thinking Out Loud'
Mark Ronson ft. Bruno Mars – 'Uptown Funk'
Kendrick Lamar – 'Alright'
Taylor Swift – 'Blank Space'
Ellie Goulding – 'Love Me Like You Do'
Kendrick Lamar – 'Alright'
Wiz Khalifa ft. Charlie Puth – 'See You Again'
Big Sean ft. E-40 – 'IDFWU'
Ed Sheeran – 'Thinking Out Loud'
Taylor Swift – 'Blank Space'
Mark Ronson ft. Bruno Mars – 'Uptown Funk'
Hozier – 'Take Me To Church'
Fall Out Boy – 'Uma Thurman'
Florence + the Machine – 'Ship To Wreck'
Walk the Moon – 'Shut Up and Dance'
Arctic Monkeys – 'Why'd You Only Call Me When You're High?'
James Bay – 'Hold Back The River'
Taylor Swift ft. Kendrick Lamar – 'Bad Blood'
Mark Ronson ft. Bruno Mars – 'Uptown Funk'
Wiz Khalifa ft. Charlie Puth – 'See You Again'
Ariana Grande & The Weeknd – 'Love Me Harder'
Jessie J, Ariana Grande, Nicki Minaj – 'Bang Bang'
VIDEO WITH A SOCIAL MESSAGE
Jennifer Hudson – 'I Still Love You'
Big Sean ft. Kanye West and John Legend – 'One Man Can Change the World'
Rihanna – 'American Oxygen'
Taylor Swift ft. Kendrick Lamar – 'Bad Blood' (Charles Infante)
Snoop Dogg – 'So Many Pros' (Jason Fijal)
Jack White – 'Would You Fight For My Love' (Jeff Peterson)
The Chemical Brothers – 'Go' (Michel Gondry)
Skrillex & Diplo – 'Where Are U Now' with Justin Bieber (Brewer)
Beyoncé – '7/11' (Beyoncé, Chris Grant, Additional choreography: Gabriel Valenciano)
OK Go – 'I Won't Let You Down' (OK Go, air:man and Mori Harano)
Chet Faker – 'Gold' (Ryan Heffington)
Ed Sheeran – 'Don't' (Nappy Tabs)
Flying Lotus ft. Kendrick Lamar – 'Never Catch Me' (Keone and Mari Madrid)
Flying Lotus ft. Kendrick Lamar – 'Never Catch Me' (Larkin Sieple)
Ed Sheeran – 'Thinking Out Loud' (Daniel Pearl)
Taylor Swift ft. Kendrick Lamar – 'Bad Blood' (Christopher Probst)
FKA Twigs – 'Two Weeks' (Justin Brown)
Alt-J – 'Left Hand Free' (Mike Simpson)
Taylor Swift ft. Kendrick Lamar – 'Bad Blood' (Joseph Kahn)
Mark Ronson ft. Bruno Mars – 'Uptown Funk' (Bruno Mars and Cameron Duddy)
Kendrick Lamar – 'Alright' (Colin Tilley & The Little Homies)
Hozier – 'Take Me To Church' (Brendan Canty, Conal Thomson)
Childish Gambino – 'Sober' (Hiro Murai)
Beyoncé – '7/11' (Beyoncé, Ed Burke, Jonathan Wing)
Ed Sheeran – 'Don't' (Jacquelyn London)
Taylor Swift ft. Kendrick Lamar – 'Bad Blood' (Chancler Haynes at Cosmo Street)
A$AP Rocky – 'L$D' (Dexter Navy)
Skrillex & Diplo – 'Where Are U Now' with Justin Bieber (Brewer)
Taylor Swift ft. Kendrick Lamar – 'Bad Blood' (Ingenuity Studios)
FKA Twigs – 'Two Weeks' (Gloria FX, Tomash Kuzmytskyi, and Max Chyzhevskyy)
Childish Gambino – 'Telegraph Ave.' (Gloria FX)
Skrillex & Diplo – 'Where Are U Now' with Justin Bieber (Brewer)
Tyler, The Creator – 'F****** Young/Death Camp' (Gloria FX)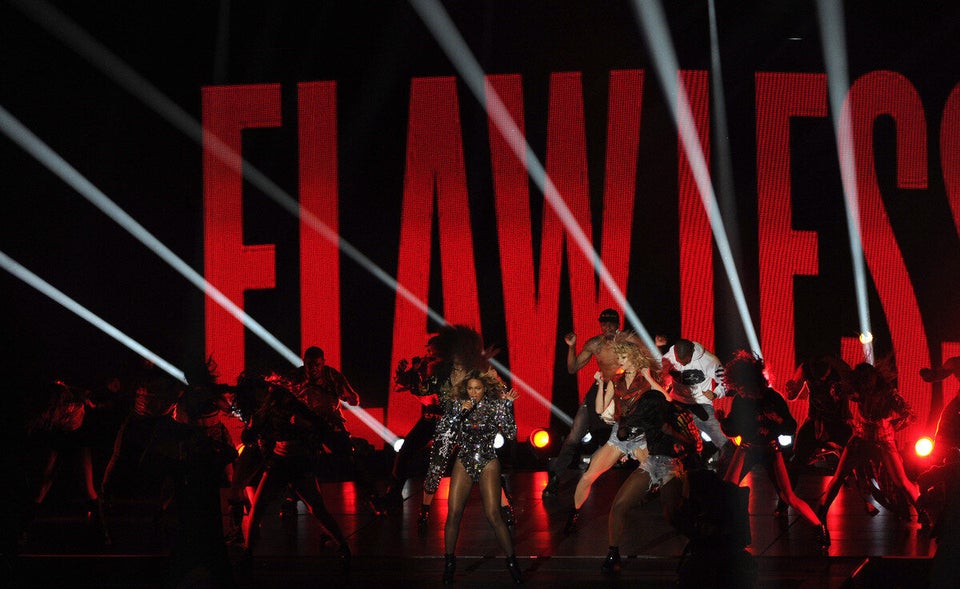 2014 MTV VMAs