In the latest in our WISE WORDS interview series - where stars from a whole range of fields share the important life lessons they've learned along the way - we're posing some of the big questions to former model turned TV presenter and all-round daredevil Jodie Kidd.
Jodie, whose name has been firmly in the mix to present 'Top Gear' alongside Chris Evans, has been on corporate duty this week, teaming up with Appletiser to launch its 1000-bottle fountain in time for the King George this weekend at Ascot. She tells HuffPostUK, "My family's horse raced in the same event in 1975, so there's a strong personal connection for me."
Of the 'Top Gear' hooha surrounding possible presenters, Jodie agrees, "It's a bit bonkers, isn't it?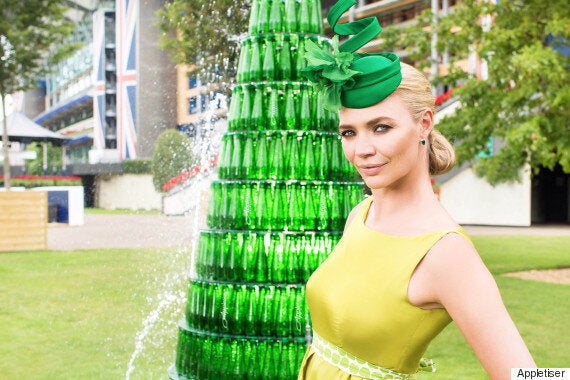 Jodie got dressed up in her Ascot finery to launch the Appletiser fountain in time for the King George Weekend
"I'm a massive fan of the show, I'm a massive fan of Jeremy, but I've got no news. People have put two and two together and got 510. We'll just have to see."
Recently divorced, Jodie currently combines a long list of public projects, including presenting 'The Classic Car Show', with looking after her son Indio. She tells us what she does to switch off - occasionally - and the few things left on her bucket list...
What do you do to switch off from the world?
I have a hot bath, with Himalayan bath salts, with some lovely Elemis bath milk. I treat myself, put some music on, pour a glass of red wine, and spend at least half an hour in there. Lovely!
How do you deal with negativity?
I've learnt not to react to negativity, I don't allow that energy to come into my body. I just bounce it off, and don't let it in. I literally think, well, poor them. I just go and do something else.
When and where are you happiest?
Have I already mentioned the bath?. Other than that, probably when I'm with my son Indio, everything we do together is so fun. He'll be four in September, the perfect age for having fun.
What's the best piece of advice you've ever been given?
Live each day as if it's your last, because one day it will be. That came from my dad.
What has been the hardest lesson you've learned?
Trusting too much. I'm an open person. I just trust everyone immediately, and there are some people in this world not so worthy of that.
What would you tell your 13-year-old self?
Keep going, never give up. Keep putting one foot in front of the other. Appreciate all the ups, because there will be downs, but they will pass. And keep the Ferrari.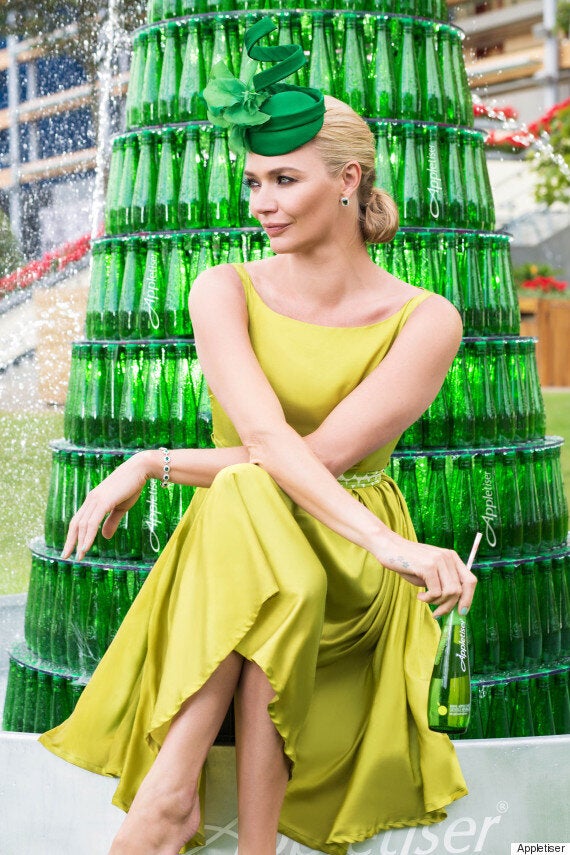 What 3 things are at the top of your bucket list?
I've flown a Spitfire, I've been down the skeleton run, what's left to do? Okay, I would like to take David Attenborough out for dinner. I met him before, it was the first time in my life I couldn't talk, I was completely starstruck. I'd love just to sit and talk to him about the planet, and what we can all do to save it.
Fly a F35, one of our fighter planes.
Own a Ferrari 250 GTO. (The one she gave up when she had a son. Jodie sold her vintage Ferrari when she was about to become a mother, she says she was trying to be practical, but it's something she'll always regret.)
What do you think happens when we die?
A bit of Buddhism, I believe in old souls, we believe we come back. I'm open. Our souls are tied in some way. Sometimes you meet someone and you don't know why you know them, it's beyond our rationale. There's something out there.
When do you feel a sense that we live in the presence of something bigger than ourselves?
There are so many unexplained things in this world that science can't explain. The answer's not quite in our consciousness, we're not allowed to know about it, yet.
What do you try to bring to your relationships?
Fun, love, kindness, friendship. I like to push boundaries, try to make people realise their own potential.
Where I live in the country, when I'm not working, growing my own vegetables, doing mummy things. Going to the pub, riding my horses.
What was the last good deed or act of kindness you received?
I got taken up in a Spitfire, flown up to RAF Fairford to launch the tattoo, to celebrate the 75th anniversary of the Battle of Britain. It was the most incredible experience of my life.
Jodie Kidd is brand ambassador for Appletiser, the Official Soft Drink of Ascot Racecourse. For more, follow @AppletiserUK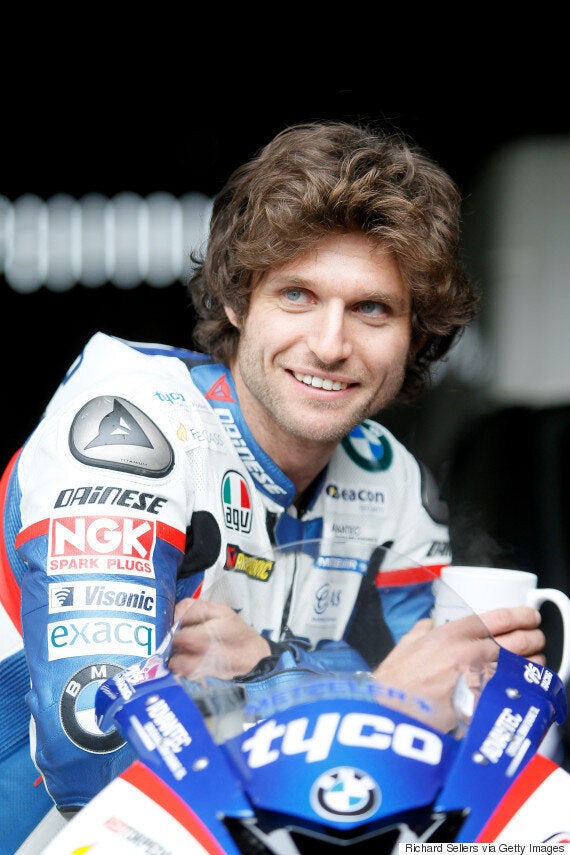 Possible 'Top Gear' Presenters