A great style role model isn't just about the togs you wear - it also has a huge amount to do with your 'tude. And if there is one woman who has a fantastic attitude and general don't-give-a-toss outlook, along with great fashion sense, it is Helen Mirren.
As Helen turns 70 this weekend, we want to salute her fashion savvy, which acts as a beacon of inspiration in the world of older women's fashion.
But also: "Being me right now is sort of amazing."
One thing's for sure Dame Mirren, we definitely want to be in your gang. Here's a selection of our favourite looks...
Here, Helen pulls off a Dolce & Gabbana number perfectly. Some might be scared by the bold print, but it's saved by structured shoulders and a flattering, sculpted skirt. She's also nailed the accessories with a duck egg coloured D&G bag and muted shoes.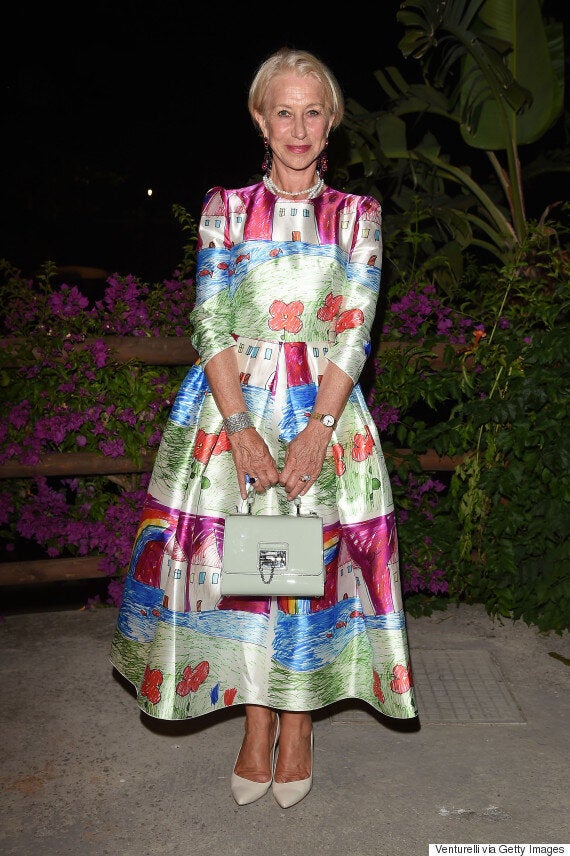 Another great look from the The Hundred Foot Journey opening...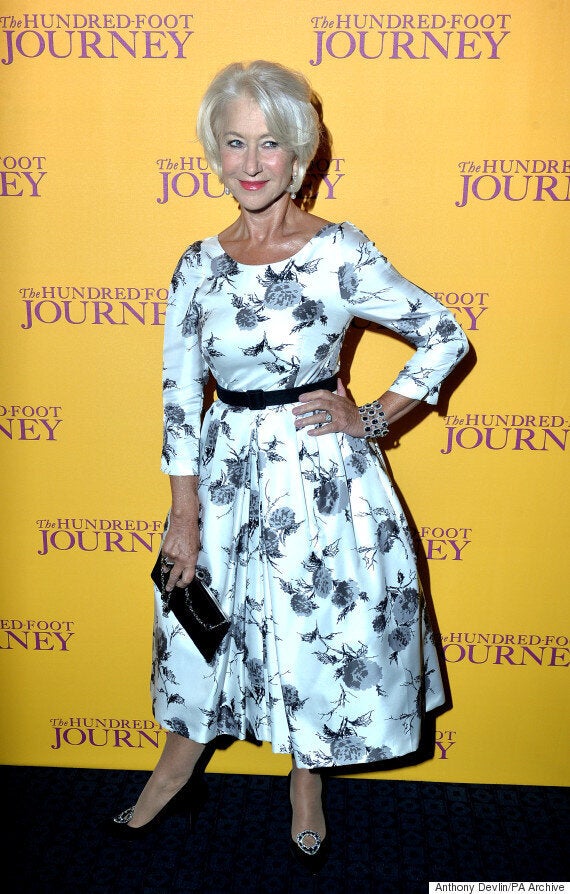 Who says you have to cover up while on holiday? Certainly not Queen Helen, who looks classic in white with some killer turquoise pumps.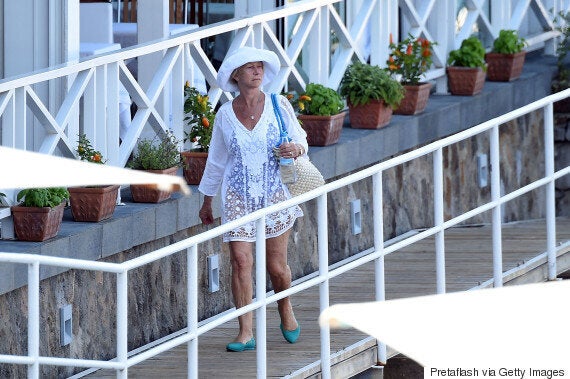 So it helps that Helen is the picture perfect image of poise, but this white Badgley Mischka dress is spot on.
The flattering sleeves that melt into a cape at the back is a clever addition and best of all - the classic Mirren take: going sans necklace because there's plenty of embellishment on the dress.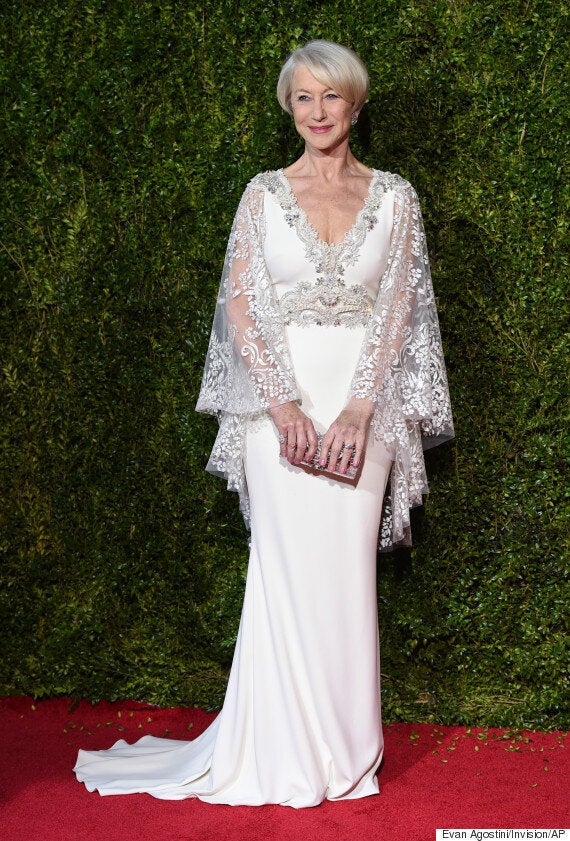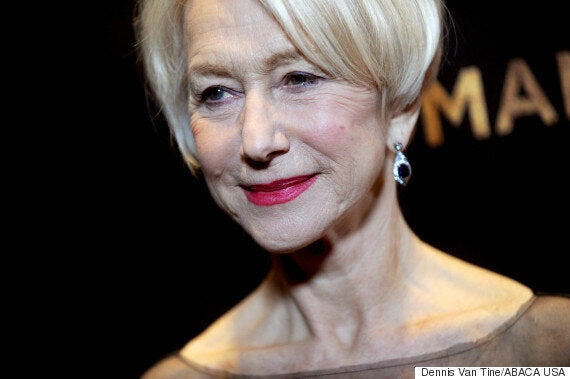 Lace panels and sleeves can be a godsend for those wanting to carry off a conservative look with a bit of edge. Here Helen pulls it off at the Broadway opening night after party of The Audience.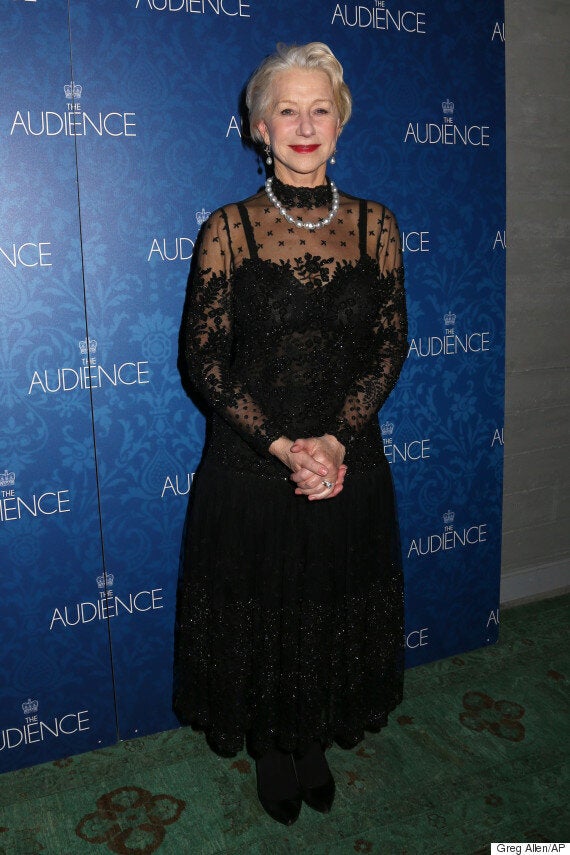 Also at the Glamour Awards last year wearing Brunello Cucinelli...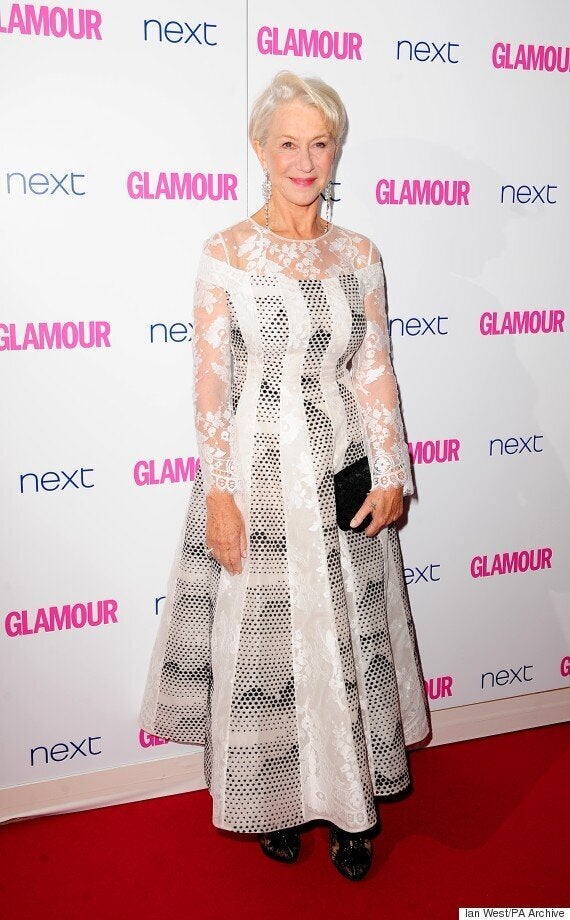 We adore this D&G dress that Helen wore to the International Film Festival Berlinale in Berlin...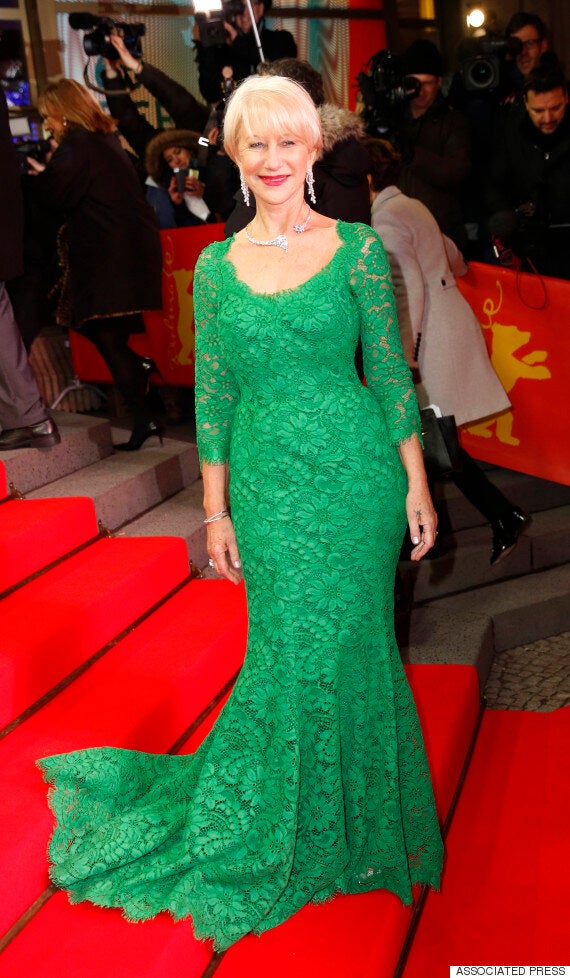 And these shocking pink trews at The Wrap power breakfast where she said it was "fucking outrageous" that 37-year-old Maggie Gyllenhaal was recently told she was too old to play the lover of a 55-year-old man.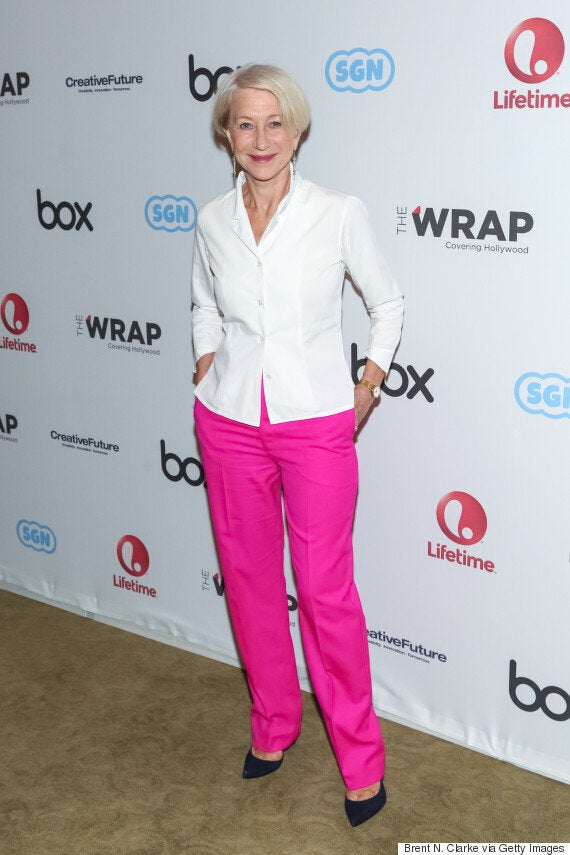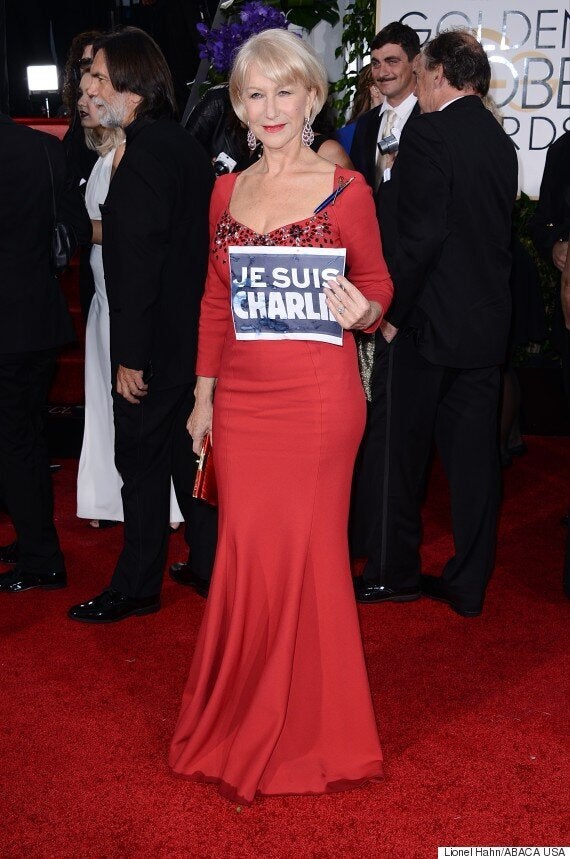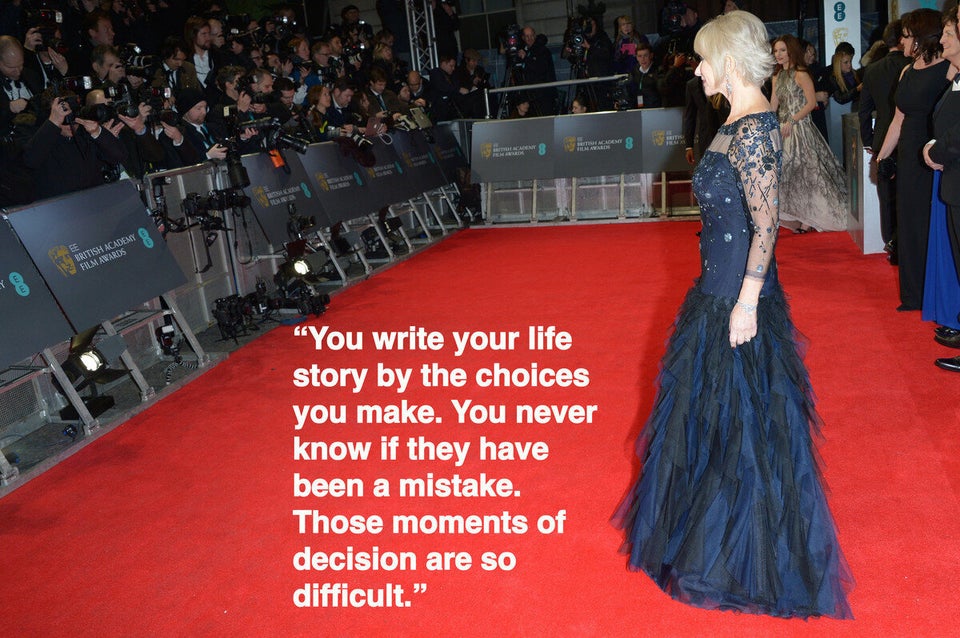 Inspiration From Helen Mirren