Birthed out of a Kickstarter campaign with a view to break into the seemingly lucrative smartwatch market, Pebble Time is a watch with humble beginnings.
Two generations later, following the growth of Pebble and Pebble Steel, Time is the new kid on the block and people can pay £179.99 if they would like to make its acquaintance.
The problem is, in the last two years while Pebble Time was in the making, the block has also become quite overcrowded with a few brands, including heavy hitters such as Apple attracting some of Pebble's potential customers.
However, let us start by saying that Pebble Time is not the Apple Watch. It was never meant to be. Expecting both watches to be the same is akin to thinking all restaurants near the block should serve the same food.
Pebble Time is its own restaurant, with its own menu and style – albeit it will need some work if it's going to seriously compete with the Apple's tantalising offerings.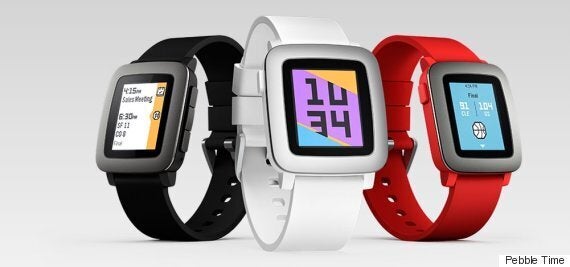 Pebble Time is not an obnoxious addition to your wrist. Despite being a smartwatch, its statement is pleasantly understated – it looks like a normal watch and people don't really notice that you're wearing it. It comes in black, white and red – again, nothing too over the top.
Its silicon strap is attached to a glass display with a stainless steel bezel that is not entirely scratch resistance – a fact I discovered after accidentally leaving it at the bottom of my bag for a day.
There are four buttons that help you click and scroll through the menus and if you're an iPhone or Apple Watch user this does come as an unpleasant surprise. Suddenly you have to switch from swiping through your virtual life to pressing buttons – it's a small but noticeable detail. Again, it's only a problem because my expectation was defined by another brand of smartwatch.
What you can expect to see (watch faces, design and more)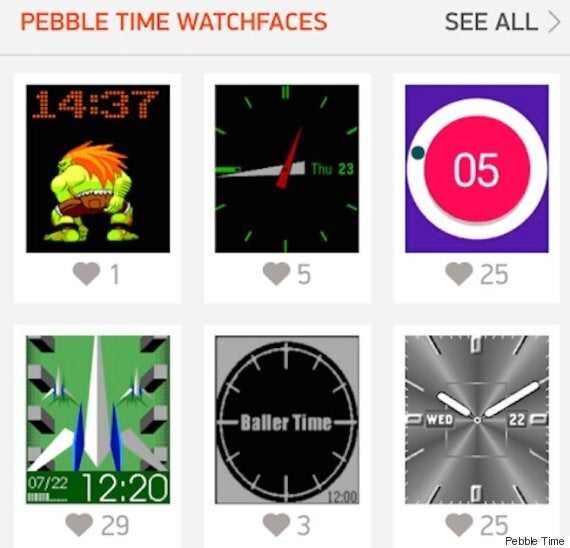 The Pebble Time is a significant upgrade in terms of its display. Its "always on colour e-paper" technology is a definite improvement from its previous monochrome Kindle-esque look.
There are a number of colourful watch faces, including a multicoloured lion (my favourite) to choose from the Pebble Time app.
Its graphics however, are reminiscent of Game Boy graphics, ever so slightly wooden in finish and lacking the slick appearance that Apple seems to have achieved.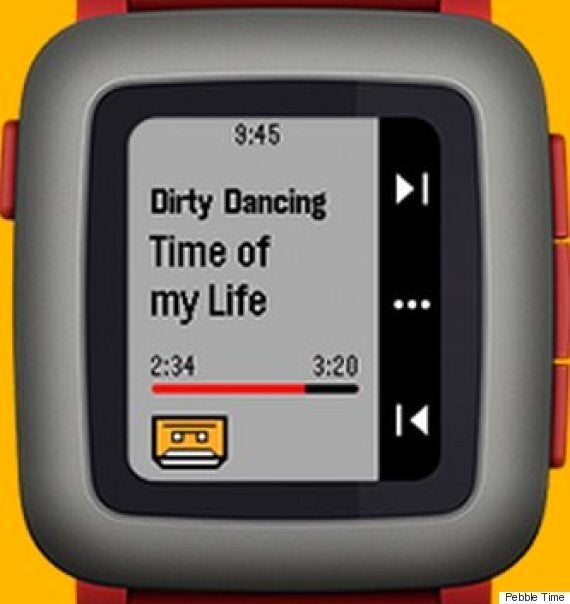 But this criticism is probably as unreasonable as walking into an Italian restaurant and getting upset because the menus don't use the same font as your favourite pizzeria.
Again, Pebble Time is its own restaurant, with a distinctive style that manages to avoid copying the more well-established players in the market. And that deserves our respect.
One vital point it got wrong however, is its display backlight. While it does have an LED backlight, it barely showed in daylight. A fault that is almost as bad as a restaurant missing off coffee from its drinks menu – a smartwatch faux pas.
This of course prompted several complaints that has lead to Pebble releasing an update with a brighter backlight,which is better but still lacking.
What can you actually do? (Functionality, apps and more)

Given that smartwatches are supposed to be extensions of your smartphone, Pebble Time dutifully notifies you every time there is an incoming email, iMessage, WhatsApp chat or tweet begging for your attention.
The timeline of alerts are relatively simple to read, so you spend a few seconds (at the most) looking at your wrist every time the watch face lights up. However, the only slight irritation is the inability to streamline these notifications to choose what third party messages you want filtered through to your watch. If you're someone that doesn't want to see work emails once you've left the office for example, Pebble Time is not the watch for you.
Other basics -- the restaurant's standards if you like -- includes the option to control music on your phone and set an alarm. It conveniently displays the weather (alongside the time thankfully) on the home watch face. But don't take the readings as gospel.
I woke up one July morning and checked the weather and decided based on my Pebble Time, that the day warranted several woollen layers. Well, as it turned out, my watch just hadn't updated its temperature readings from the previous day and everyone, except me, enjoyed the sweltering side effects of working in 22 degrees Celcius.
Pebble Time's weather is almost like that one dish at a restaurant that you tell all your friends to avoid, because you don't want them to risk the same stomach upset you had.
In terms of third party apps, there are quite a few on offer including a few favourites such as RunKepper, Pandora and Misfit.
Other more unique features include its water resistance to 30 metres and voice recognition capability, which is only on Android for the moment.
This is the one thing Pebble Time does expertly. It is a special that might just make you a loyal customer.
Since most of us now live our lives on a smart device of some sort, we have also become physically (and emotionally) attached to our chargers.
So, it was a refreshing and beautiful experience to see Pebble Time fly through five days without needing a top up.
To sum up, Pebble Time as it stands still feels very much like a Kickstarter watch trying to find its feet – perhaps an understandable characteristic given that it is still a young brand.
It is its own watch that can never be accused of trying to copy anyone else in the market.
However, if it's going to grow its customers, it will need to alter a few basics on the menu.