A 'US TV source' has indicated to the Mirror that the hit BBC show, which ran for seven series in total between 1978 and 1990 and drew 20 million viewers at its height, is in the sights of the same show runners who've made such hits of 'The Sopranos' and comedies 'Sex and the City' and 'Entourage'.
The Mirror quotes the source, explaining, "There's a bit of a fad for British classics after the success of 'Poldark' and Doctor Who. There's plenty of scope to make the storylines more modern but keep the basic formula the same."
Stars of the show included Christopher Timothy as James Herriot, with Peter Davidson and Robert Hardy as the Farnon brothers Siegfried and Tristan, all vets, living and working in the stunning Yorkshire Dales, in the stories set between the 1930s and 1950s.
The programmes were based on the novels of vet Alf Wright, who wrote under the nom de plume of James Herriot.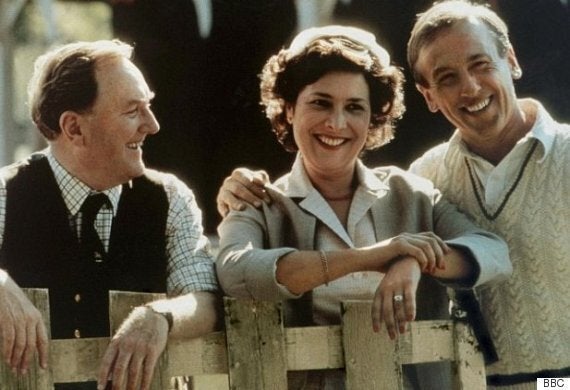 Robert Hardy, Lynda Bellingham and Christopher Timothy starred in the original show in the 1980s
The late Lynda Bellingham also starred as Helen Herriot in the later series, with Carol Drinkwater playing the same role at the beginning.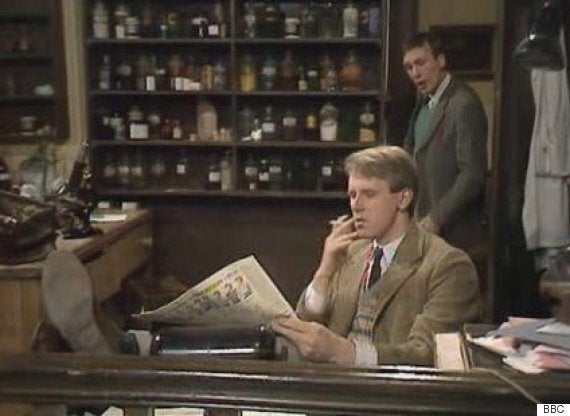 James Heriot always found his hardest task getting youngest vet Tristan Farnon to share the work
However, fans of the original show, with its mixture of romance, broad comedy and scenery may be in for a shock, with the insider telling the Mirror of the plans to give the show a sexy, glossy makeover and to recruit a couple of big names to ensure its success.
If 'All Creatures' proves a success, there's plenty more where that came from. 'Tenko', 'District Nurse', 'Howard's Way' are all surely ripe for the taking...