Thousands of people have rushed to pay tribute to Bobbi Kristina Brown, who has died at the of 22.
READ MORE:
Among them are a number of posts from celebrities, including many stars who knew Bobbi's mother Whitney Houston.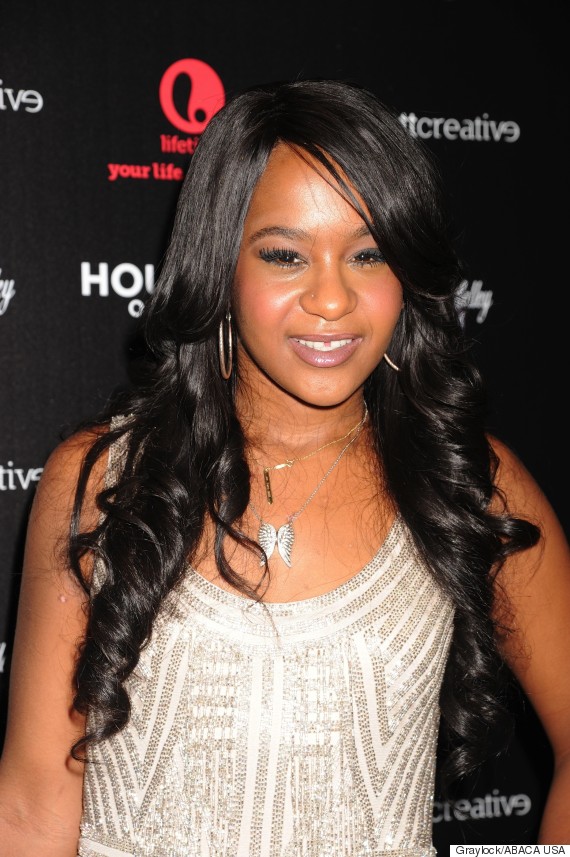 Bobbi Kristina Brown
Oprah Winfrey leads the celebrity tributes, with a post that reads:
Peace at Last! #BobbiKristina

— Oprah Winfrey (@Oprah) July 27, 2015
Other stars to write messages include Missy Elliott, Puff Daddy and Kylie Jenner:
My heart is truly heavy 😢 May u rest in peace with your mommy #BobbiKristina sending prayers 2 the Brown/Houston family🙏🏾

— Missy Elliott (@MissyElliott) July 27, 2015
Rest in peace #BobbiKristina 🙏🏾 pic.twitter.com/QLMk2paF9S

— Puff Daddy (@iamdiddy) July 27, 2015
🙏🏿 My Prayers and deepest condolences for Bobby Brown and Family. May God comfort and keep you. #RIPBobbiKristina 🙏🏿 http://t.co/0egxJwYL5L

— MC HAMMER (@MCHammer) July 27, 2015
Rest in peace #BobbiKristina. Got a chance to hang out with u once & I'll never forget it or you! Ugh this is so sad :(

— Kylie Jenner (@KylieJenner) July 27, 2015
Rest in Paradise #BobbiKristina 🙏 May God bless her, @KingBobbyBrown and their family. #RIPBobbiKristina

— Salt N Pepa (@TheSaltNPepa) July 27, 2015
r.i.p bobbi kristina. gone waaaaaay too soon. but all the girl needed was her mum. now she'll be with her in heaven. 💔

— MNEK (@MNEK) July 27, 2015
RIP #BobbiKristina.

— Roseanne Barr (@therealroseanne) July 27, 2015
Rest In Peace, #BobbiKristina. 🙏🏾

— Keri Hilson (@KeriHilson) July 27, 2015
A post has also been made on Whitney's official Facebook page, alongside a vintage snap of Bobbi and her mother.
Bobbi was put into a medically induced coma back in January, after being found unresponsive in the bathtub at her Atlanta home.
In a statement, the Houston family confirmed Bobbi died on Sunday.
"Bobbi Kristina Brown passed away July, 26 2015, surrounded by her family," the statement read. "She is finally at peace in the arms of God. We want to again thank everyone for their tremendous amount of love and support during these last few months."
Police said they had been called in response to her "drowning" at her home in suburban Atlanta. Nick Gordon, the man she called her husband, was at the scene and tried to revive her while a friend called 911.
LIKE US ON FACEBOOK | FOLLOW US ON TWITTER