During Ed's concert at Dublin's Croke Park over the weekend, the 'Thinking Out Loud' singer invited Kodaline on stage to perform a couple of tracks.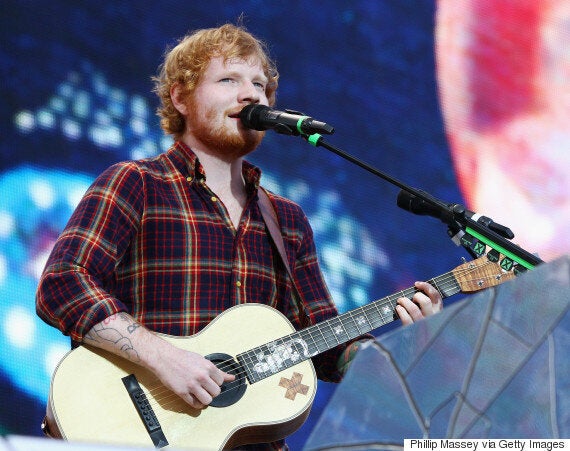 When their performance was finished, he called the band's Jay Boland to the front and the rest of the stage was swiftly cleared.
As Jay began speaking to the audience, it became clear that he was about to make one of the sweetest marriage proposals ever.
Speaking to the crowd about his girlfriend Etaoin Corr, he said: "She's been my best friend since we were about 5 years old. I can't imagine another day without this girl."
A shocked Etaoin then walked out to huge cheers, as Jay got down on one knee. Awww!
Watch the proposal in the video above…
Ed later took to Twitter to share his joy for the couple, writing:
"I feel like the luckiest girl in the world rite now literally cannot stop crying!"
Jake's mum, 'Loose Women' star Coleen Nolan, later revealed more details of the emotional moment, explaining that Jake and Jesy's families were both secretly watching in the wings.
Speaking of Ed's arrival, she said: "He came up especially for Jake, he came all the way from Suffolk in the morning, just to come and sing their favourite song… He came out singing 'Tenerife Sea' and Jesy turned round at one point and said, 'Ah that's my favourite song' and then Jake came on behind him and got down on one knee and proposed. It was fabulous."