'Life in Squares' star Rupert Penry-Jones is convinced the message of the bohemian Bloomsbury Set is more relevant than ever.
The BBC three-part drama starts tonight, and charts the fortunes of the social and creative group built around sisters Vanessa Bell and Virginia Woolf, in the leafy London setting around Bloomsbury Square during the first half of the 20th century.
Rupert, of 'Spooks', 'Whitechapel' and 'Silks' fame, plays the older Duncan Grant, the painter who settled down with Vanessa and had a child with her, despite being drawn more strongly to men.
Rupert tells HuffPostUK how the Bloomsbury set still continues to embody the desire of "following your dream, not conforming to society, doing what you believe is right".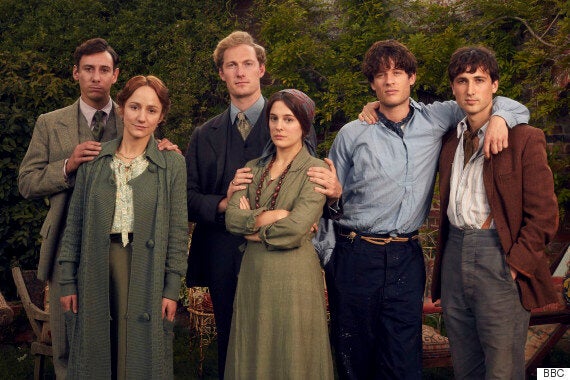 The Bloomsbury Set followed their own rules, not those dictated by conventional society
He says of them, "There was no fitting in the box that your parents were pushing you into. They were doing what fuelled their creative need."
Rupert also confounds the myth that they were a bunch of trustafarian dilettantes, all spending their various inheritances on booze, paint and musical instruments.
"They actually didn't have much money," he explains, fresh from his research. "They were rationed because of the war, had very basic clothes, but they had this nice house and they were well-bred.
"They were obviously just really talented. Once the books were published, that's when the money started to come in."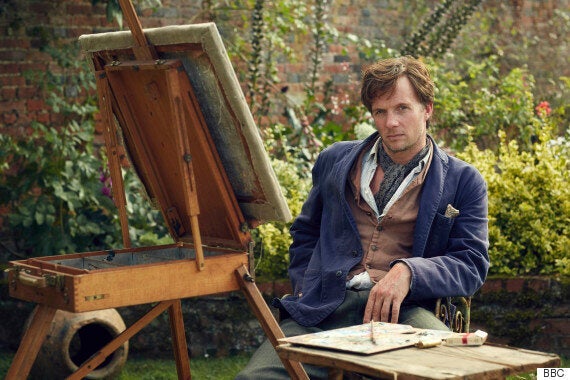 Rupert Penry-Jones stars as the older artist Duncan Grant
Rupert, the son of actors Peter Penry-Jones and Angela Thorne, counts himself lucky that, despite his own privileged upbringing, his interest in the theatre brought him into contact with a diverse bunch of characters from a young age.
"After A Levels, when my mates were off to Greece, I was in the National Youth Theatre," he remembers. "And later, through filming, I had the chance to make friends of different ages.
"I got to make friends with Heath Ledger – that wouldn't have happened any other way."
'Life in Squares' starts tonight on BBC2. Pictures below...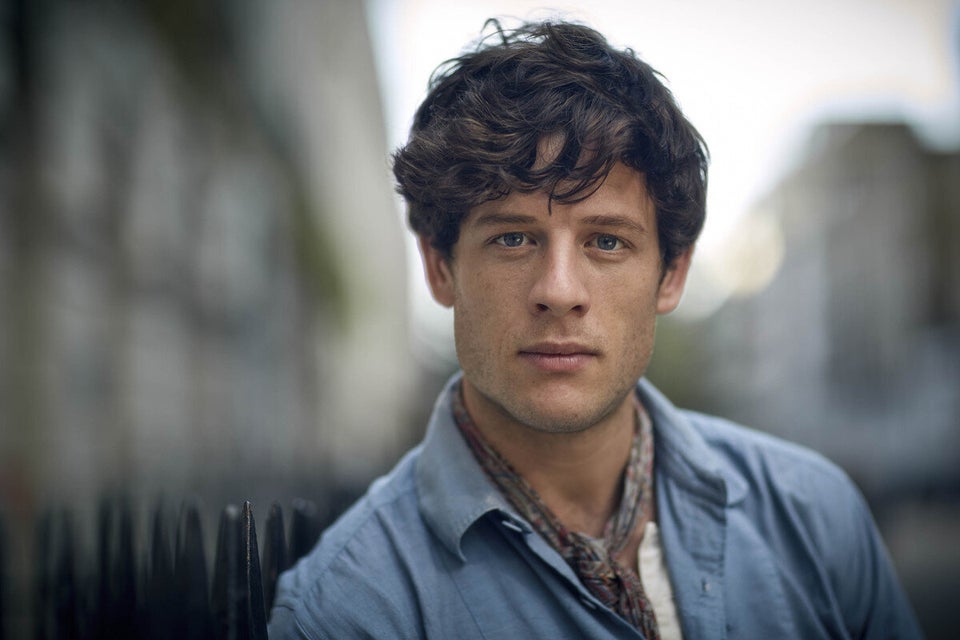 Life in Squares