Young models are nothing new in the world of fashion.
Kate Moss was famously signed to Storm Model Management when she was just 14 years old, while Cara Delevingne first graced the pages of Italian Vogue at the tender age of 10 - albeit wearing a children's line of clothing.
But despite that, we can't help but be surprised by the pictures of model Sofia Mechetner walking in the Christian Dior Autumn Winter 2015 Haute Couture show.
The 14-year-old model was dressed in a sheer dress which clearly revealed her young figure beneath.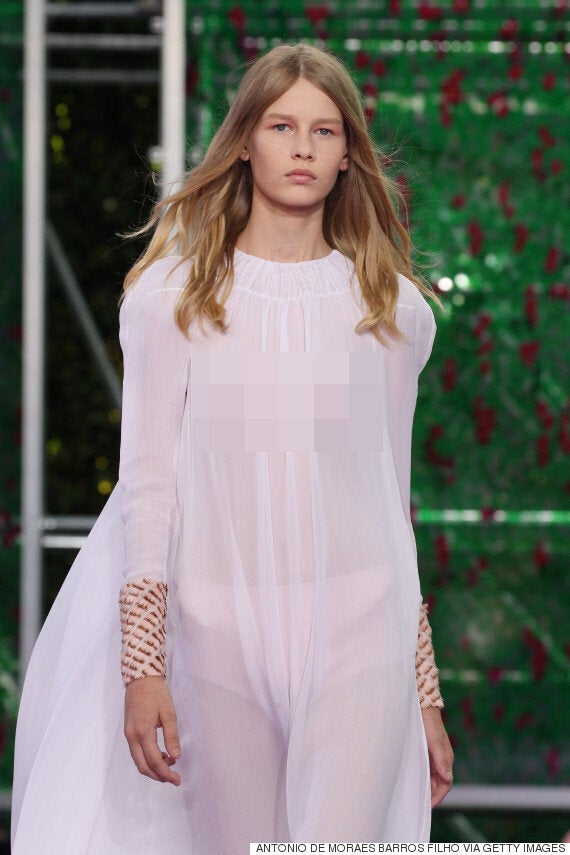 We have blurred the appearance of Sofia Mechetner's nipples in the image above, as she is under the age of 16
Mechetner has reportedly signed a two-year contract, worth £170,000, to front Dior's catwalk shows and advertising.
Her deal comes despite the fact that leading boards in the fashion world, including the British Fashion Council (BFC) and the Council of Fashion Designers of America (CFDA), have perviously issued guidelines to designers asking that only models who are at least 16 years old appear in catwalk shows.
While Mechetner's appearance on the Dior catwalk has been described as a fairytale "rags to riches" moment by some news outlets, the designer's decision to feature such a young model in a revealing outfit has been less popular on Twitter.
"Often, young models are forced out of school and into a cutthroat environment where they are competing with many older and established models. They are also treated like adults, face harsh judgment for their appearance - at an age where confidence is delicate - and receive meager benefits," she writes.
"Models who start their careers at a very young age are exposed to exploitation, unregulated pressures such as nudity, and educational sacrifices.
"Even though Mechetner has begun her career already on top, her fate could quickly change after her two-year contract is up."
Kate Moss has previously admitted that pressure to pose in sexualised shoots at a young age contributed to her having a "nervous breakdown" at the age of 17.
"There's a massive pressure to do what you have to do. I was really little, and I was going to work with Steven Meisel. It was just really weird - a stretch limo coming to pick you up from work. I didn't like it. But it was work, and I had to do it."
Despite such a high profile model speaking out about the sexualisation of young models, it seems like the fashion industry has yet to learn their lesson.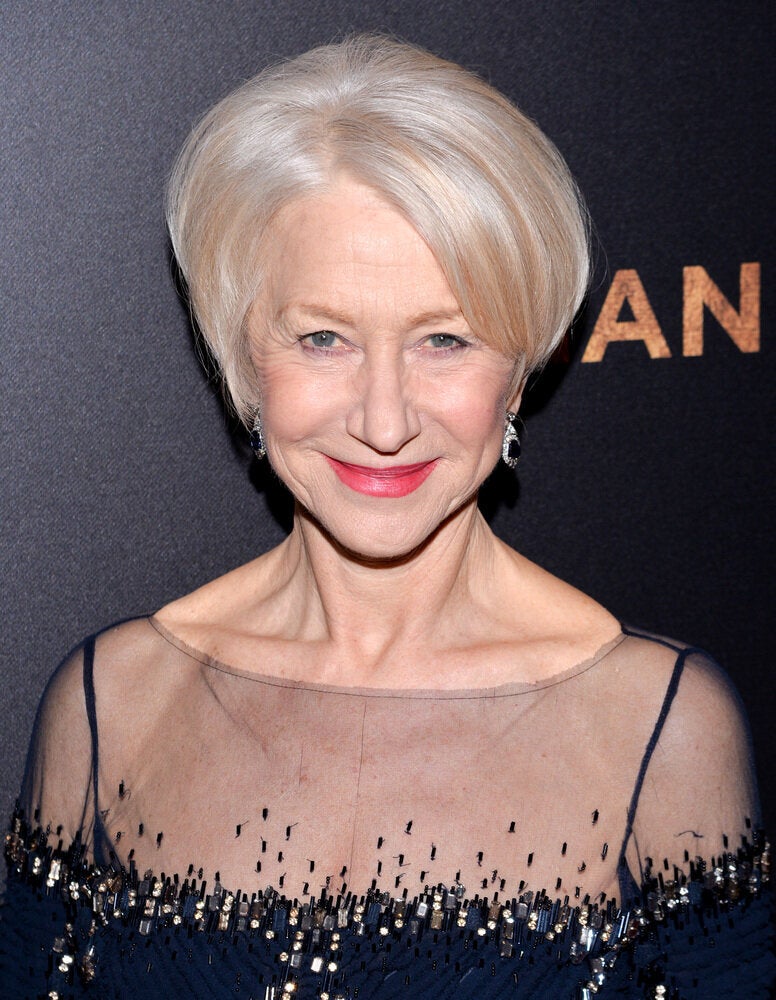 Brands Whose Celebrity Spokesmodels Are Over 50
Related