Now the impressionist who best caught Bob will star at Edinburgh Festival in the role he was born to play, that of 'The Man Called Monkhouse'.
In July 1995, Bob Monkhouse sat in his study and realised that his books had been stolen. These weren't just any books, but a collection of all his favourite and finest jokes, amassed over forty years of writing for Bob Hope, appearing in film and at the Palladium, compering quiz shows from 'The Golden Shot' to 'Family Fortunes', and dividing fans with his deliberately smooth, showbusiness veneer.
The books were later returned, but it was a professional disaster and a personal moment of intense reflection for one of the nation's most hardworking but complex comedians.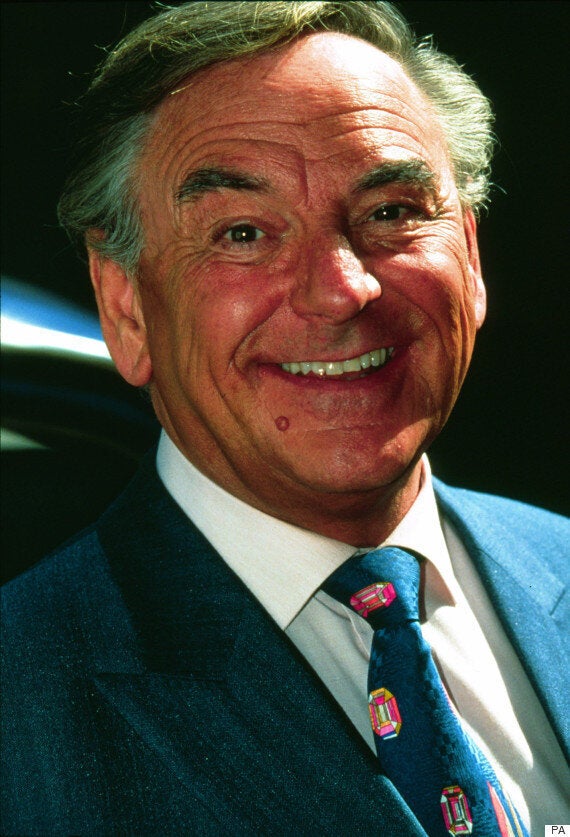 Bob Monkhouse survived a dip in his career to become one of the nation's most beloved comedians
Now, this episode in Monkhouse's life serves as the framework for a play at this year's Edinburgh Festival, going back to his years of TV superstardom, the challenges that came with 'new wave' comedy and finally recognition for his unique talents. In the title role is Simon Cartwright, an impressionist and actor who first came to know Bob when he auditioned for 'Opportunity Knocks' and found the man himself sitting in front of him…
"In those days I had a traditional act of impressions and guitar music, but I had a punt at doing a Bob impression, and I was deeply shocked that he was there," Simon tells HuffPostUK. "When I finished, I humbly packed away and Bob was laughing the loudest. He charged out onto the pavement and grabbed me, stuck a card in my hand and said, 'I want to help you with this.'"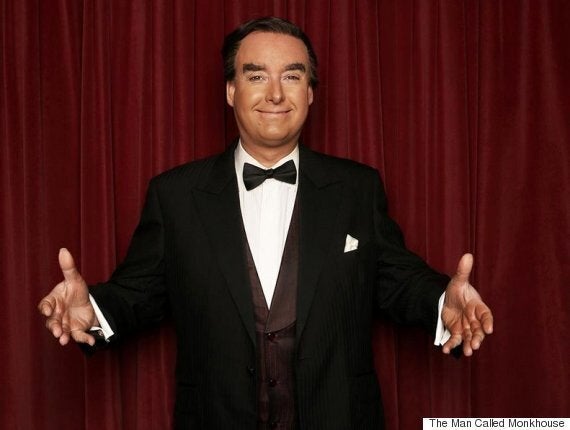 Simon Cartwright hopes to bring Bob Monkhouse to a whole new audience
This gesture heralded nearly two decades of friendship between the two, ended only by Bob's death in 2003. Bizarrely, just before Bob died, he'd written to Simon, promising him to help with any work opportunities he could. The first job offer Simon received after he'd lost his friend was the chance to impersonate him in an award-winning ad. As Simon puts it, "he was as good as his word, and got me a gig."
For Simon, the play is an opportunity to pay homage to a talent he believes was unique in the last fifty years of showbiz. While Bob's professional peaks and troughs were accompanied by family tragedy with the deaths of two of his sons, Simon is insistent that this story WON'T be "the tears of a clown. It's not another tragi-comic tale".
"We explore his screen persona, all the cosmetics and the structure he used to design it. He didn't have funny bones like Tommy Cooper, and he knew it. He told me, 'I relied on words and delivery.'
"Actually, he was a very funny man, incredibly sophisticated, but he struggled to be accepted by his contemporaries. He made a conscious decision to be like Bob Hope, and I think he clung on to that for too long, and it kept people out. It was cool to look dishevelled and Bob couldn't do that, he was too urbane."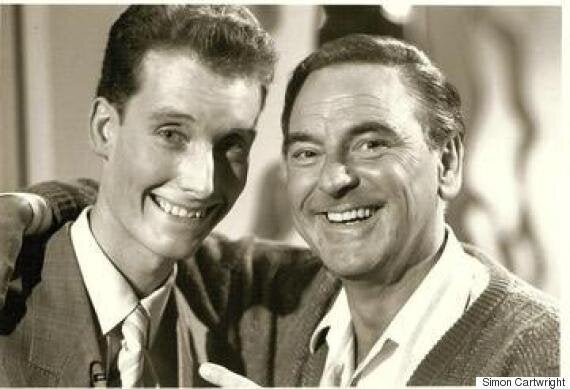 Young Simon Cartwright with Bob Monkhouse, who surprised Simon with praise for his first impression
Simon cites Bob's memoir, the hilarious and moving 'Crying With Laughter' as the moment when audiences got to know and appreciate the depth of the man they'd seen on their TV screens for 50 years.
"He said, 'That was the day I turned honest,'" remembers Simon. "He let people in, he started being self-deprecating, let himself be the target of his own jokes about growing old, and he was happy to be.
"I think he started to get the recognition he deserved in his final years, but now he's getting even more appreciation and understanding as a dead man. It's sad in a way, but thankfully we have the records and the programmes, so we can continue to enjoy his talents."
Simon Cartwright appears as Bob Monkhouse in 'The Man Called Monkhouse' at this year's Edinburgh Festival, Assembly Hall - Rainy Hall, from 6 to 31 August. Click here for info.
Related