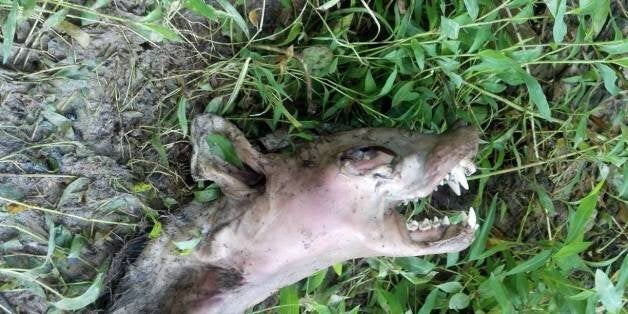 A curious woman has taken to Facebook to try and identify a "creepy and deformed" creature she stumbled upon in Barren County, Kentucky.
Chasity Neal posted three photos of the carcass and asked her Facebook friends: "Does anyone know what this thing is?!"
"I've never in my life seen something that freaked me out so bad (even with it being dead)," she added. "I had to step back and take in what I saw, then I creeper back to it to take pics."
Neal speculated that it might be a hyena because of it's distinctive pointy nose and it's sharp teeth, but her theory has been denounced by a wildlife expert, who ruled out the creature being a canine species.
"He said that the head did have similar characteristics that look like a canine species in ways, but the rest of the body did not. The ears did not match, the feet are longer and narrower, the teeth weren't right for a dog, coyote, wolf or fox," Neal wrote on the Facebook post.
"When picked up and inspected from the back, two long bone looking things hung down from the top portion of the back on each side of the spine with half moon-shaped things at the end... Deformed claw? Nails? Fingers? Or was it something that had wings?"
Neal has the creature in her possession and is refusing it give it up until someone gives her an answer, for fear that she'll never find out what it is.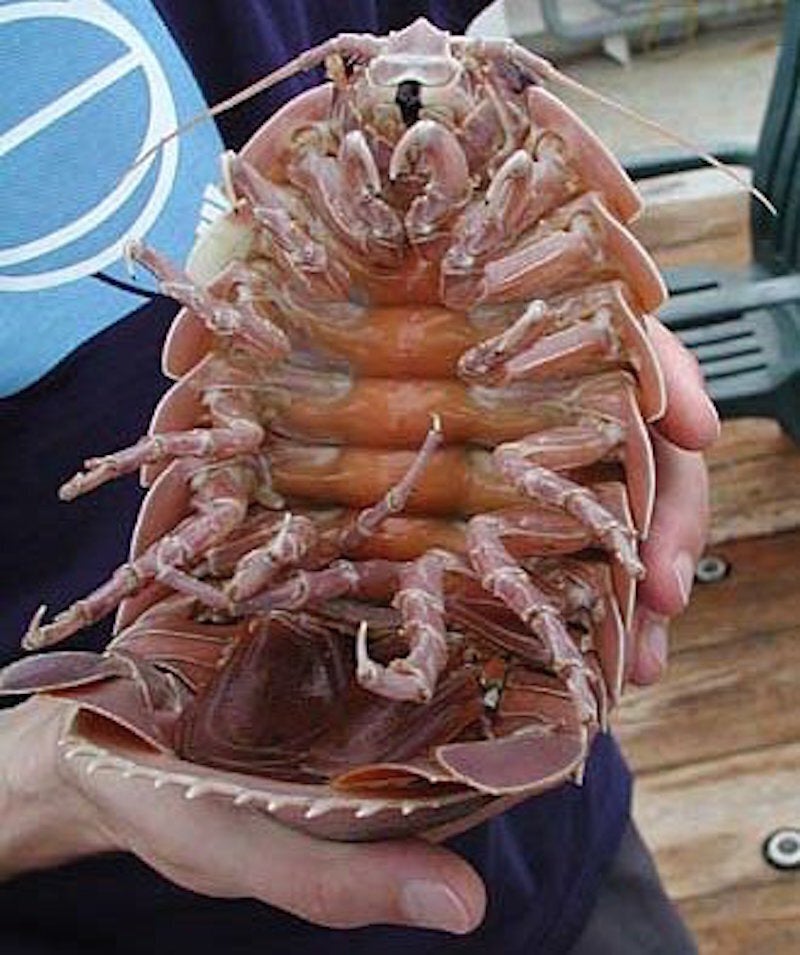 Most Terrifying Creatures On Earth