Microsoft's offer of a free upgrade to Windows 10 will last for a whole year but if you'd like to find out what the fuss is all about sooner rather than later, here is what you need to do.
Firstly, make sure your device meets the minimum requirements which are as follows:
Windows 7 SP1 or Windows 8.1
1GB of RAM (or 2GB for 64-bit)
a 1GHz processor
20GB of free disk space
If you haven't reserved your Windows 10 upgrade:
Click on the Window 10 icon, which you should find in the right end of the task bar.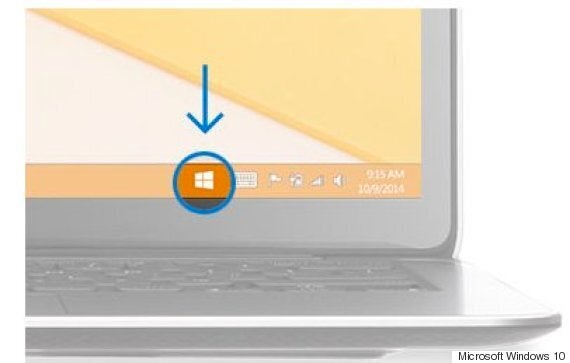 You'll then need to click on reserve your upgrade and confirm the reservation via email.
If your device already meets the requirements, Windows will send you a notification that gives you the option to install right away or schedule a time.
Bear in mind that not everyone will be able to upgrade right away, as Microsoft will be rolling out Windows 10 over the next few weeks.
However, if you are able to run the installer, the process shouldn't take more than an hour depending on how old your device is.
If you have reserved your Windows 10 upgrade:
You should already have an upgrade notification, so all you'll have to do is run the installer. Microsoft does warn customers however, that "not every device will run every feature of Windows 10."