This caps a stunning year for the online streaming channel, which saw their house-produced drama 'Transparent' walk off with two Golden Globes, and a unique signing in the Oscar-winning veteran auteur Woody Allen.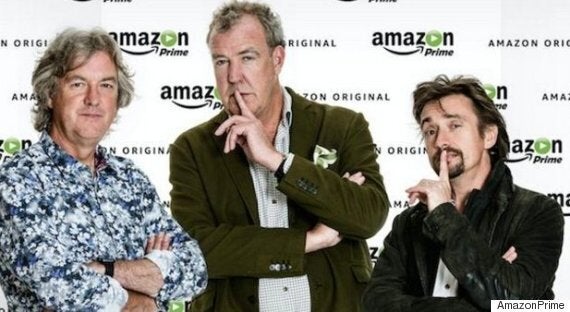 Top Gear's exiled trio have found a new home in Amazon Prime
Jeremy Clarkson and his sidekicks will no doubt be charmed by the prospect of creative freedom promised by Amazon - who have, like their rival Netflix, recently turned their focus, and deep pockets, to acquiring and producing original, exclusive content.
Chris Bird, Amazon Prime's Film & TV Strategy Director (Instant Video) told HuffPostUK recently, "We're trying to be progressive and thought-provoking. We don't have to conform to the general rules of TV-making. Our episodes don't have to be squeezed into a 60-minute slot… we're not constrained by ad breaks, by running time, or episodes. We can release them all once or episodically, whatever works."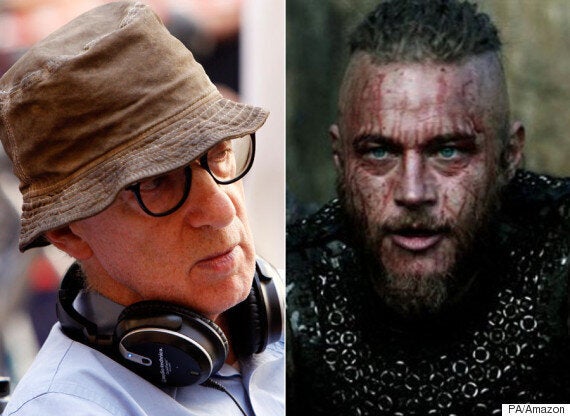 From Woody Allen to Travis Fimmel in 'Vikings', Amazon wants to be "intense and passionate" says boss Chris Bird
Such freedom has been rewarded with shows including the third series of 'Vikings' from the man behind 'Tudors' Michael Hirst, Spielberg-exec produced 'Extant' starring Halle Berry, and most spectacularly with transgender comedy 'Transparent', which earlier this year beat more traditional shows, both in content and platform, to two Golden Globes – for Best Comedy and Best Leading Actor for Jeffrey Tambor.
Clarkson and cohorts aren't the first BBC exiles to be scooped up by Amazon, with 'Ripper Street' period drama enjoying success in its new home, and a revised, more adult, intense tone.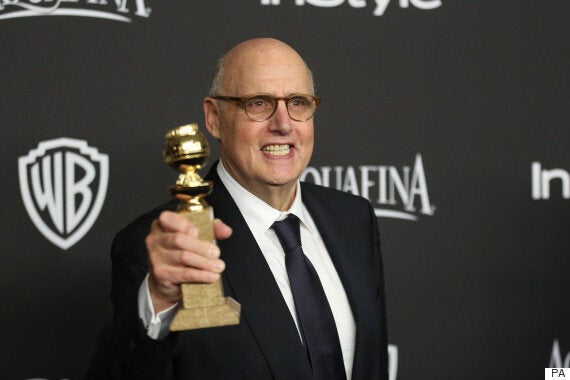 Jeffrey's Tambor's Golden Globe marked Amazon's coming of age with 'Transparent'
And what might get their juices flowing is Chris Bird's challenge to program makers, "Make it happen… We're asking extremely creative people to stretch themselves, to make the stuff that traditionally would have been too difficult to fit into that TV hour."
As for Woody Allen, there's no news yet on when he'll be delivering his promised comedy series, and apparently no deadline either.
Chris Bird says confidently, "We'll see it when it's done.
"I like to think that with creative freedom and no interfering eyes, his juices will flow and he'll come up with something that we like because it's him."
Perhaps a slightly firmer grip on the mercurial talents of Jeremy Clarkson would be advisable.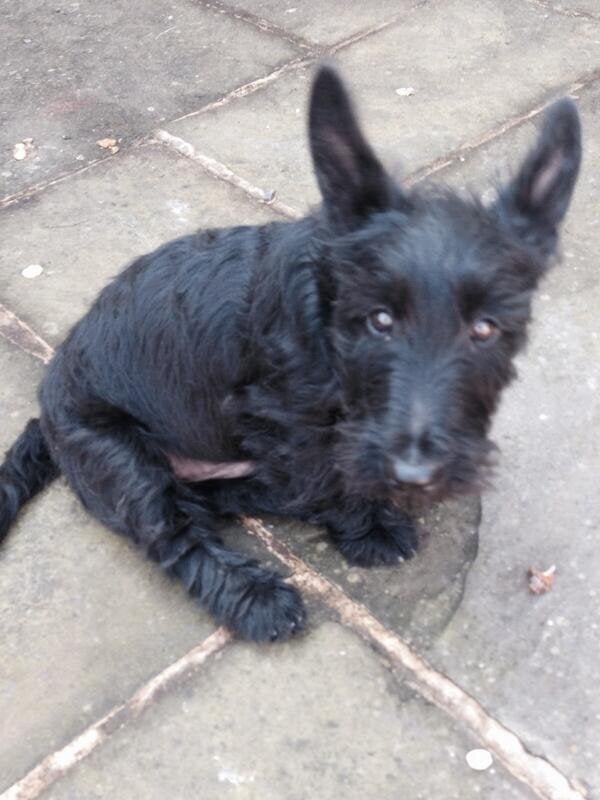 17 Times Jeremy Clarkson Did Something Outrageous
Popular in the Community