Every now and then a fashion shoot comes along that we can really get behind and a series in the September issue of Harper's Bazaar is definitely one of them.
The mag's global fashion director Carine Roitfeld teamed up with legendary photographer Jean-Paul Goude to transform today's icons, including Katy Perry, Oprah Winfrey and Rosie Huntington-Whiteley, into the fantasy icons they identify with most, from Elizabeth Taylor to Glinda the Good Witch and Aphrodite.
We're loving Katy's punky Warhol take on Elizabeth Taylor, complete with nose ring and pop art eyeshadow, but the jury's still out on why Mariah Carey would pick to pose as Marie Antoinette...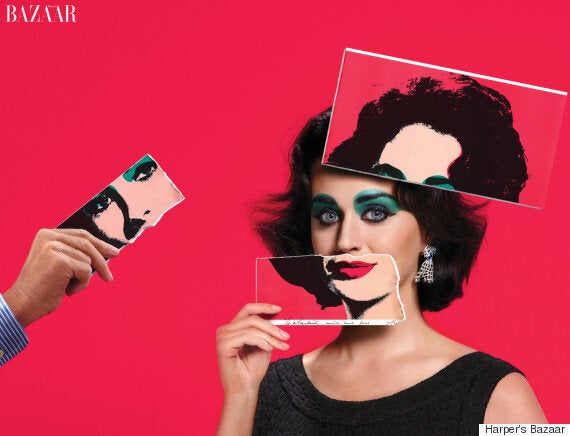 Andy Warhol Artwork © The Andy Warhol Foundation for the Visual Arts, Inc. / Artists Rights Society (ARS), New York
Perry on why Elizabeth Taylor is her icon: "An icon transcends time. Liz was so fabulous and decadent and had a style that evolved with the years ... and I'm sure I'll be married just as many times!"
Perry wears: Dress, Azzedine Alaïa; Earrings, Dior Fine Jewelry; CoverGirl Intensify Me! Liquid Liner in Intense Black.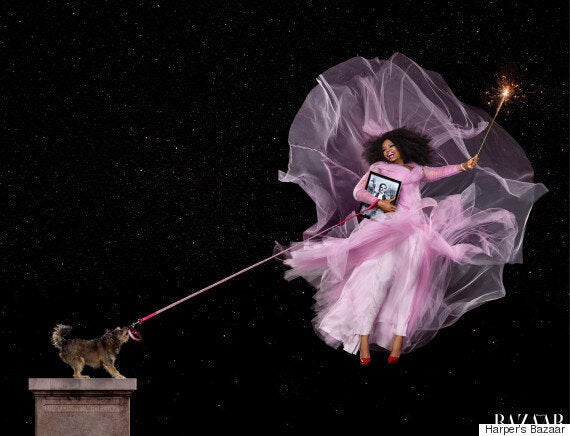 Oprah on why Glinda the Good Witch is her icon: "The Wizard of Oz is one of my favorite spiritual tales, and Glinda is a spiritual goddess. I love when she says to Dorothy, 'You've always had the power.'
"That is the message for all of us: You're born with it, you always have it. It doesn't matter how many yellow brick roads you go down, it's always right there in your heart."
Oprah wears: Dress, Ralph Lauren Collection; Shoes, Walter Steiger; Bracelet, Van Cleef & Arpels.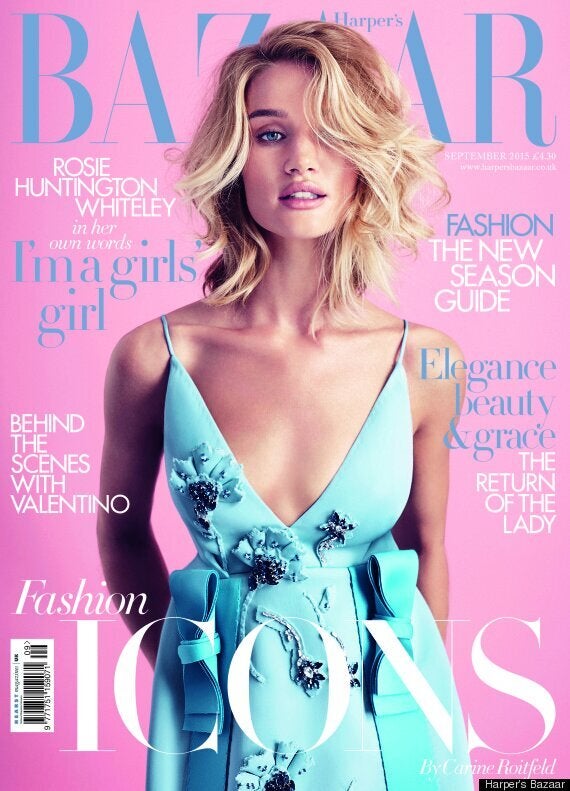 Rosie Huntington-Whiteley, who also graces the issue's cover, stars inside the issue as her fashiom icon Diana Vreeland - a former editor of Harper's Bazaar.
Icons by Carine Roitfeld and Jean-Paul Goude appears in the September issue of Harper's Bazaar, on sale 4th August. See the full shoot here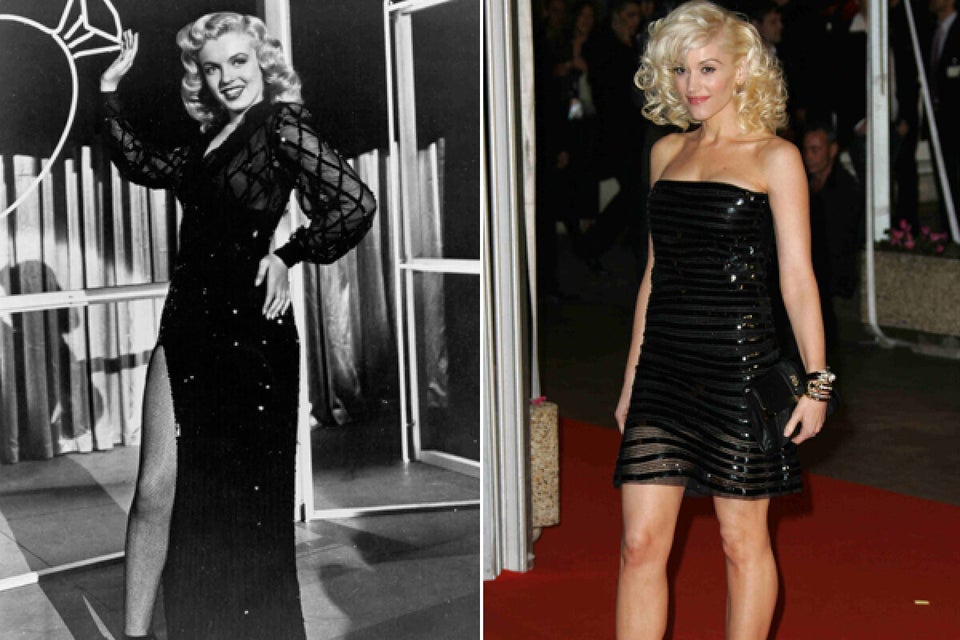 New Style Icons