San Francisco has a serious problem -- there are just too many people peeing in public.
In a move to get its own back, the city is coating nine of the pee hotspots with a special kind of paint, Ultra-Ever Dry, that will cause surfaces to splash pee back at the urinators.
This is not the first the paint has been trialled. In March, Hamburg's red-light district gave a few buildings a fresh lick of the stuff in the hopes off putting an end to the ever-increasing puddles of urine.
"We are piloting it to see if we can discourage people from peeing at many of our hot spots," San Francisco public works director Mohammed Nuru told SF Gate
"Nobody wants to smell urine. We are trying different things to try to make San Francisco smell nice and look beautiful."
At the nano level, what the paint effectively does is cover the surface with a layer of air that causes water to bounce off.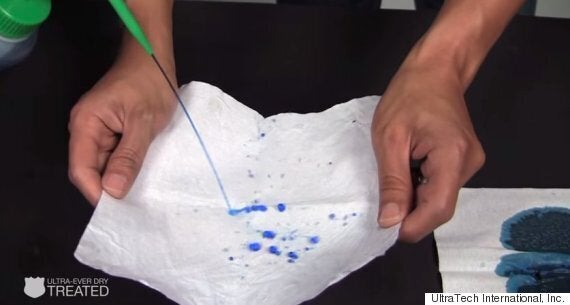 The technology is known as omniphobic, allowing the walls to repel water as well as oil-based liquids and alcohol.
Popular in the Community