In 2014, the UK's coal use fell to levels last since during the late 1800s in the industrial revolution, while energy use fell to its lowest level for half a century.
New data from the Department for Energy & Climate Change (DECC) also revealed a 10% decrease in carbon emissions, which is the largest ever fall alongside economic growth.
Using the government's data, The Carbon Brief pulled together four charts showing exactly what happened to the UK's energy mix during 2014.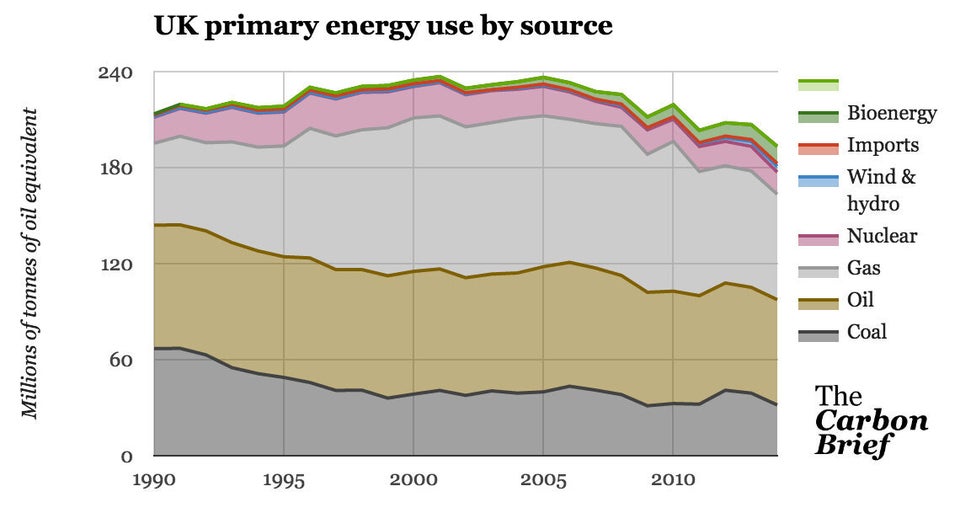 Graphs