While most 16-year-olds are spending the summer awaiting their GCSE results and preparing for college, the eldest Beckham boy has reportedly just signed a lucrative new modelling contract.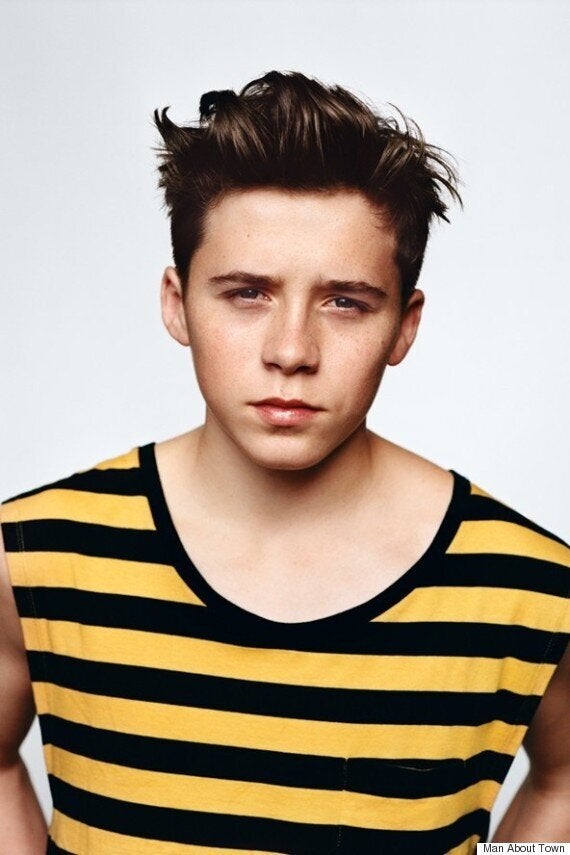 The Mirror reported that Brooklyn's new career will launch shortly, with a source revealing he had very recently signed with an agency and is now eyeing up a career in Hollywood - though he is yet to sign with an acting agent there.
"It appears he has a lot of potential for a career in the industry," the source told the newspaper.
"He is incredibly photogenic and has the handsome looks to be considered for some high-profile, big-money work."
The shoot was quite a family affair as dad David has also appeared on the cover of the biannual publication and Brooklyn's 20-page fashion story was shot by Alasdair McLellan - a photographer who previously worked with his mother Victoria.
In January this year, Brooklyn was signed up by Polish brand Reserved to be the face of its sports-inspired menswear line, YFL.
After shooting the campaign in March, Brooklyn was quick to share his new snaps with his 3.8m Instagram followers, showing off the brand's new-season baseball caps, sweatshirts and T-shirts.
But he's already got some serious competition in the form of younger brother Romeo Beckham, who was reportedly paid 45,000 for one day's work shooting Burberry's Christmas campaign last year - making him, hour-for-hour, among the world's highest-earning models.
He might not yet quite have the earning power of his younger bro, but we reckon Brooklyn's skills in front of the camera mean he can safely quit his weekend job in a a coffee shop, where he apparently worked for £2.68 an hour.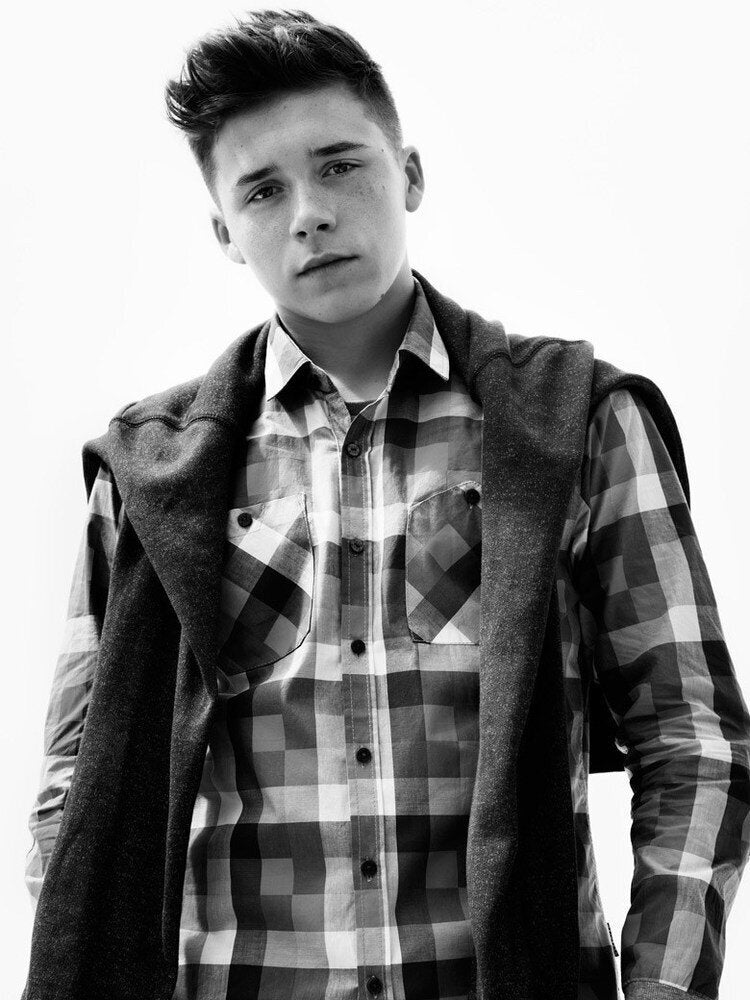 Brooklyn Beckham For Reserved
Related