To mark this year's summer opening of Buckingham Palace, British designer Alex Monroe has worked on a collection of exclusive jewellery with Royal Collection Trust - which is, excitingly, the first collaboration of its kind.
Alex discovered that the State Rooms of Buckingham Palace were brimming with inspiration, and made extensive sketches of the objects and ornamentation that caught his eye, from acorns and cascading grapes, to wreaths of roses and opulent tassels and swags.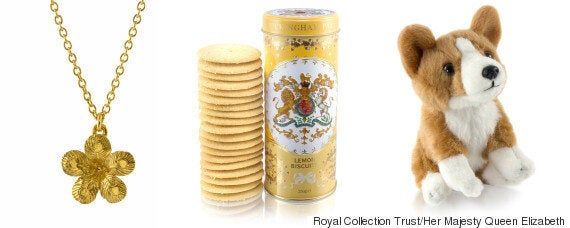 The artist's famous attention to detail has recreated these beautiful features to form a luxurious seventeen-piece collection of jewellery, which is proudly handmade in Alex Monroe's London studios in sterling silver, and plated with 22ct gold.
To celebrate this very special collection, we have three 'Alex Monroe for Buckingham Palace' goodie bags to give away, each worth over £140.
Each goodie bag contains: an Alex Monroe for Buckingham Palace 'Peacock Flower' necklace, Royal Collection Trust biscuits, Royal Collection Trust tea caddy, Royal Collection Trust corgi keyring and a Royal Collection Trust wooden spoon.
Alex Monroe for Buckingham Palace is available exclusively from Royal Collection Trust shops at Buckingham Palace and The Queen's Gallery, and online.
To enter this amazing competition, click here and fill in the form before 10/08/2015.