Tracy Barlow's difficult year looks set to get a whole lot worse in 'Coronation Street', with the soap character about to get arrested for murder.
READ MORE:
Earlier this year, 'Corrie' had some of its most explosive scenes in a long while, when Tracy was responsible for starting a fire, which ultimately cost two Weatherfield residents their lives.
After breaking into Carla Connor's flat, Tracy lit a candle so she could look around, not realising that Carla was home until too late - she ran out and left the candle unattended, eventually setting the place ablaze.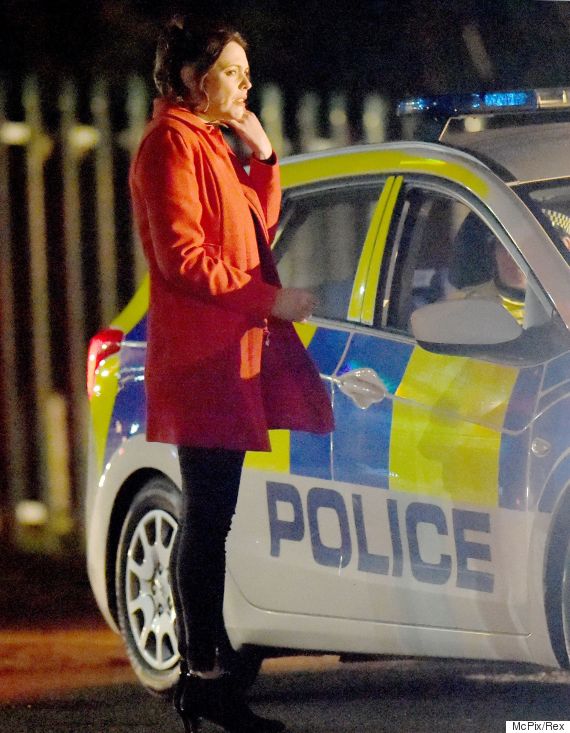 Kate Ford, who plays Tracy
Although she's been lying low and keeping her involvement in the fire a secret for the time being, The Sun have now reported that Tracy will find herself in handcuffs next month, when police arrest her on suspicion of murder in front of her friends and family… not to mention those she's wronged along the way.
An insider tells The Sun: "Everyone will be cheering when Tracy gets arrested. Tracy's greed and plotting has killed two people and ruined Carla's life."
Of course, we shouldn't forget that this isn't Tracy's first time on the wrong side of the law. She was previously found guilty of murdering her boyfriend Charlie Stubbs with a blunt instrument.
However, she isn't concerned about her previous history, and apparently won't be worried at all when the police come knocking, as The Sun's source adds: "Tracy isn't fazed by the police. This isn't her first brush with the law and she's sure she can talk her way out of it."
Tracy is currently mourning the loss of her mum, Deirdre Barlow, which came after the real-life death of soap actress Anne Kirkbride earlier this year.
LIKE US ON FACEBOOK | FOLLOW US ON TWITTER