In the latest in our WISE WORDS interview series - where stars from a whole range of fields share the important life lessons they've learned along the way - we're posing some of the big questions to Joss Stone.
Since her debut album made the Mercury Award shortlist, the Kent-born Grammy winner has sold more than 14 million albums worldwide, besides singing for, and befriending, royalty, and appearing on screen in 'The Tudors'.
As the British soul sensation returns with her seventh studio album 'Water For Your Soul', she talks to HuffPostUK about following her instincts, discovering that people can be mean, and the surprising recent act of kindness she received...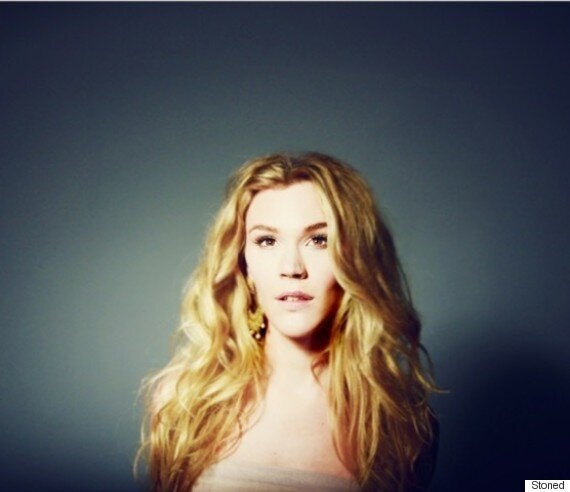 Joss Stone's back, and she's following her instincts
What do you do to switch off from the world?
I don't go anywhere near my phone. I don't have a television box. There are a lot of people around, but my internet never works at home. I can't download anything easily, which means I'm often completely out of touch with what's going on.
How do you deal with negativity?
I normally just remove myself from it, in any way possible. I do respond if I can't remove myself, and I can be fiery if someone's being horrible to the person next to me. If it's something somebody's written horrible about my music, I just don't open it and I don't read it. It's not good to eat that 'food'. It's easier said than done, but it's what I practise.
When and where are you happiest?
When I'm with my dogs. I have four dogs, five cats. I just feel happier when I'm with them, because I know they're cool. When I'm not with them, I worry.
What's the best piece of advice you've ever been given?
Go where it's warm, and not just literally. The singer Melissa Etheridge told me that the day before I went to record my third album, which was getting difficult. I was trying too hard. Going where it's warm isn't necessarily where it's easy, but where it feels good. For example, if somebody speaks about money before the art, that's a dark sign. I would tend to run in the opposite direction.
What has been the hardest lesson you've learned?
That people can be mean and not think twice about it when they go to bed at night. It's quite rare, but they are out there, and they do exist.
What would you tell your 13-year-old self?
Trust your gut. There have been a few times when I've gone with somebody else's advice, because I've not been sure, even when I thought the opposite. Every single time, it's always been wrong. I don't know everything, but I know what I need. People can be very convincing as well, and often older and authoritative.
What 3 things are at the top of your bucket list?
Play a gig in every country of the world.
Spend some time with orangutans, they're so cute I can't take it.
What do you think happens when we die?
I don't know. In fact yesterday I was thinking about reincarnation, I had a flash of thinking it would happen, and I was wondering if I would be pissed off generally - with the state of the earth. I was asking myself, would I be disappointed with the state of world?
When do you feel a sense that we live in the presence of something bigger than ourselves?
I feel like that every time I'm in a plane. Maybe I just feel like that because I've been nervous and started telling myself stories to make myself calm, but I do feel Iike I'm being looked after.
What do you try to bring to your relationships?
Any type of relationship has to be fun. When it's too serious with anyone, I hate it. If it's always deep or too intense, I don't want to talk to them any more. There's so much I want to have a conversation with somebody likeminded, and if they're looking at the world in such a dim light, that rubs off on me. Any friendship or relationship has to be an exchange of energy.
I remind myself very constantly that I make noises that people happen to like, that's all I do, nothing more. The truth keeps me grounded. I'm not saving anyone's life, I'm just singing songs.
What was the last good deed or act of kindness you received?
My drummer helped me across the road, it was really busy, I was about to nip across the road, and he said, no, you're not. And he helped me, he didn't have to do that.
Joss Stone's new album 'Water For Your Soul' is out now. Watch the video for 'Stuck On You' below... what Joss calls the scariest thing she's ever done...
Related