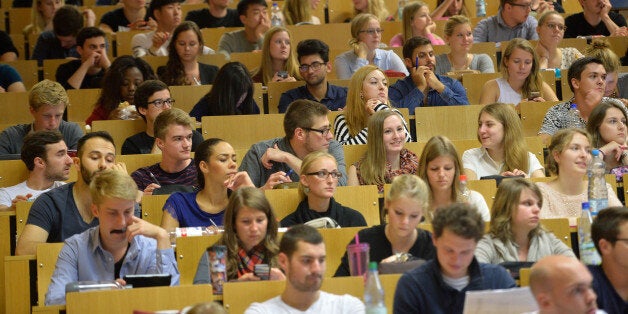 A-level results are released on 13 August, and with record numbers of students utilising the Clearing hotline to secure a place, universities are urging students to have a contingency plan in place.
Students should scrupulously research backup options in order to ensure they have a plan to fall back upon, should they not achieve their required grades, Kingston University say.
Clearing means that underachieving is not a devastating prospect, and a place at university can still be attained if students are vigilant. Those students anxious of not achieving the desired grades, or in a position whereby they are unsure whether they have made the right decision, should make plans in order to be in a position to ring the Clearing hotline, should they not achieve their desired results.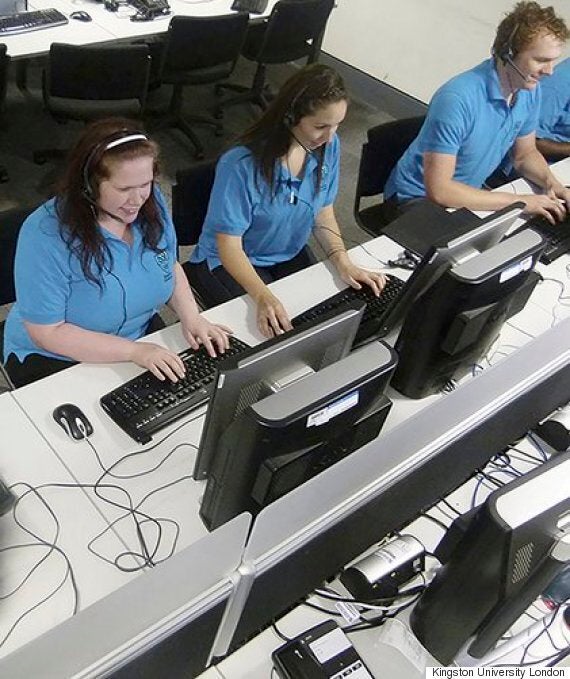 Clearing hotline operators
"Thinking through some contingency options before results day will put you in a much stronger position because we know that decisions made when stressed and in a hurry often result in poor choices," explains Dr Andy Homer, Kingston University's Deputy Director of Student Administration.
In 2014, 61,300 students found a place through clearing, according to the website Save the Student, and an increasing number of students are using the service in order to gain a position at a more prestigious university than they originally applied to.
Other students are using the service as a bypass to applying to universities through UCAS, the organisation through which applications to higher education are made, which charges students £23 for their services. Students must still, however, complete a UCAS application to use UCAS Clearing.
"We are hearing from students who didn't apply for their course via the traditional UCAS route," Dr Homer explained. "We are also being contacted by those who have changed their minds about their original UCAS choices – including students who have achieved better grades than predicted and want to rethink their options through Clearing."
Since 2009 UCAS have also offered an Adjustment system for overachievers, which allows students to consider other higher standard university courses, while still conserving their firm choice for five days.
Last year, 1,160 students used the service to attain a place at a university requiring higher grades than they originally expected, and this is expected to rise in 2015.
Lynsey Hopkins, head of admissions at Sheffield University, told the Guardian: "I wouldn't be surprised if we saw much more activity in Adjustment this year," due to the lifted restrictions on students numbers.
"This year has no restrictions at all. If applicants with good grades come along there's a good chance, in most cases, they will be able to be taken. We're gearing up for a busy one," Hopkins added.
For those who underachieve and require the services of Clearing, the future need not be a turbid one if, as Dr Homer says, 'some contingency options [are in place] before results day' and students utilise the Clearing hotline, as the experience of the following students illustrates.
Harry Spiers, a 21-year-old biomedical student at St George's, University of London, found himself in the position of having not attained the grades to proceed onto higher education at his chosen university.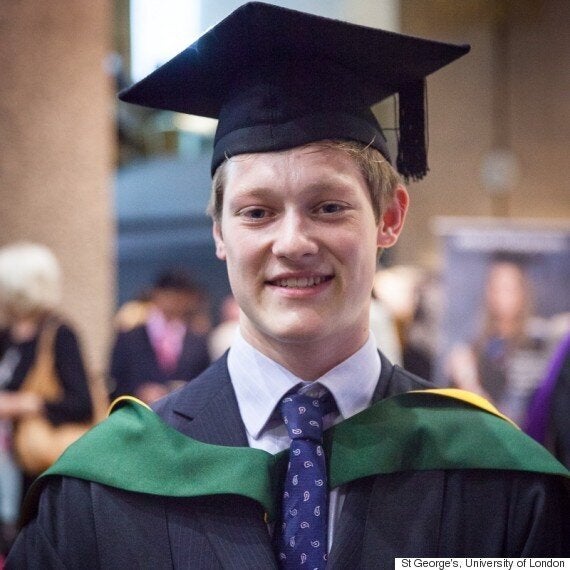 21-year-old Harry Spiers who attained a place at university through clearing
"I was gutted when I first found out that I didn't get the grades I needed to study medicine," Spiers explains, adding, " I sat in my room for three hours, bouncing between blind panic and disbelief while trying to decide what to do next."
Perusing possible alternatives for a science based degree, Spiers discovered the Biomedical Science degree at St George's and turned to Clearing for the necessary course of action.
"I found the Clearing process speedy. It was well done and much less stressful than I had thought it would be," he said.
Spiers is in a small cohort of students now advancing their studies through admission onto the second year of a five-year Medicine MBBS at St George's, after having gained the foundation knowledge and excelled in the Biomedical Science degree.
"I have absolutely loved studying biomedical sciences and have no regrets about the route I've taken. I've learned lots that will complement my medicine degree, as well as transferable and life skills. Given the choice, I would choose this path to medicine again," Spiers enthused.
Advising students who may require the services of the Clearing hotline, Spiers recommends to "just go for it, but be sure to choose your university and course carefully. Look closely at the modules and university website to ensure that you will enjoy the course and the location."

St George's, University of London, where Spiers and Dunn both attained places through UCAS Clearing
Another success story for the Clearing process is Carrie-Anne Dunn, who also attends St George's, University of London on a Paramedic Science degree attained through UCAS Clearing in 2014.
The 25-year-old Paramedic student studied for her A-Levels after having worked in the healthcare industry. The aspiration was to gain a place on a medical degree, but when the envelope was opened on results day she had not achieved the desired results to progress onto her chosen degree.
"When I first saw that I hadn't got the grades I needed I was in tears. I felt like my plans and ambitions were over," said Carrie-Anne. "I decided to give Clearing a go, but didn't hold out much hope for finding a place on a course that I felt motivated to go on.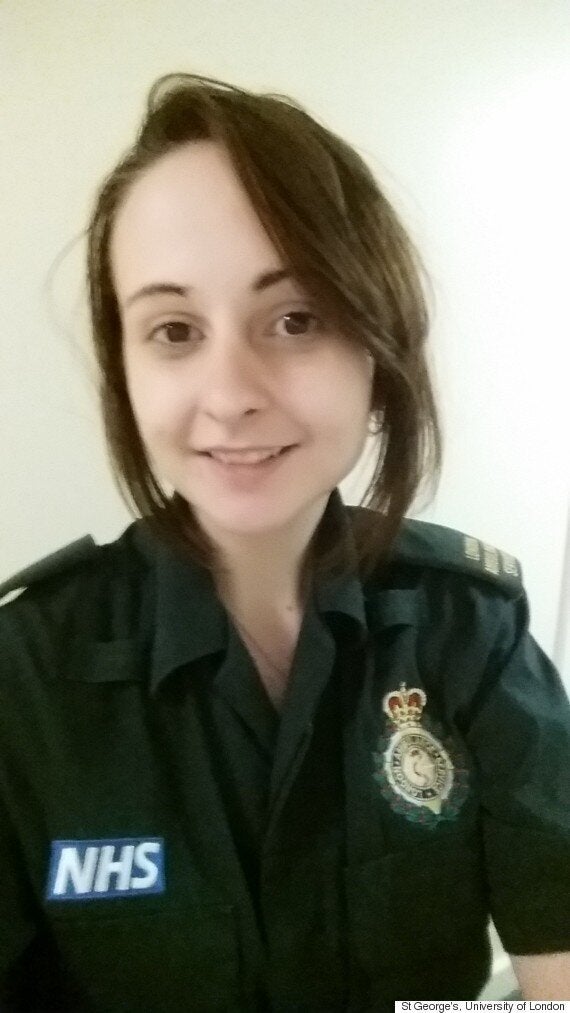 Paramedic student Carrie-Anne Dunn is enthralled by her career prospect as a paramedic
"When I saw there were places on the Paramedic Science course at St George's, it stood out as a job where I could still help people."
Enthralled by the prospect of a career as a paramedic, Carrie-Anne is convinced that this career is more befitting that her previous ambitions.
"I'm now really enjoying learning and looking forward to a career as a paramedic. I also like that I'm studying in London. I think it's true that if you learn to be a paramedic in London you'll be able to work anywhere," Carrie-Ann explained.
Carrie-Ann added her own advice for anyone going through the Clearing process this year, saying, "Clearing shouldn't be considered a failure's option, it's a second chance. Don't be afraid, just go for it and keep going until you get a place."
Related