Quadriplegic author and inspirational speaker, Rachelle Friedman, has shared photos from an intimate lingerie shoot in an effort to prove that people with disabilities can still have sex appeal.
In an emotional Facebook post, Friedman wrote: "I was paralysed in an awful accident that would not only change my life, but the lives of those around me. My body changed and it's ability to do what I wanted it to do faded.
"With that came some serious body image issues that were only augmented by my catheter. I saw in the media this seemingly overwhelming consensus that people with disabilities are unlovable, asexual and just plain not sexy.
"I wanted to do something for not only my confidence, but for anyone in my situation who thinks they aren't beautiful because of a flaw."
She went on to say: "The paralysis is part of me. The catheter is part of me, but neither is all of me. Confidence will outshine flaws. I'm doing this for those who can't see past a wheelchair. I'm doing it to show that we are capable, sexual beings and we are not to be overlooked."
Friedman, now a mother of one, was paralysed at the age of 24 after a friend innocently pushed into a swimming pool at her hen party.
Describing the night of the accident in a blog for Huffington Post in 2014, Friedman wrote: "It was weeks before my wedding in 2010, and my four bridesmaids threw me the best bachelorette party I could ever dream of, filled with dancing, dinner and fun.
"To cap off the perfect night, we decided to take a moonlight swim. In a playful gesture, a close friend pushed me into the pool. I broke my neck upon impact, became paralysed from the chest down and would never walk again."
Since the empowering photos went viral, Friedman has taken to Facebook to admit that although she's able to live a "productive and meaningful life", she still hates every part of having a disability.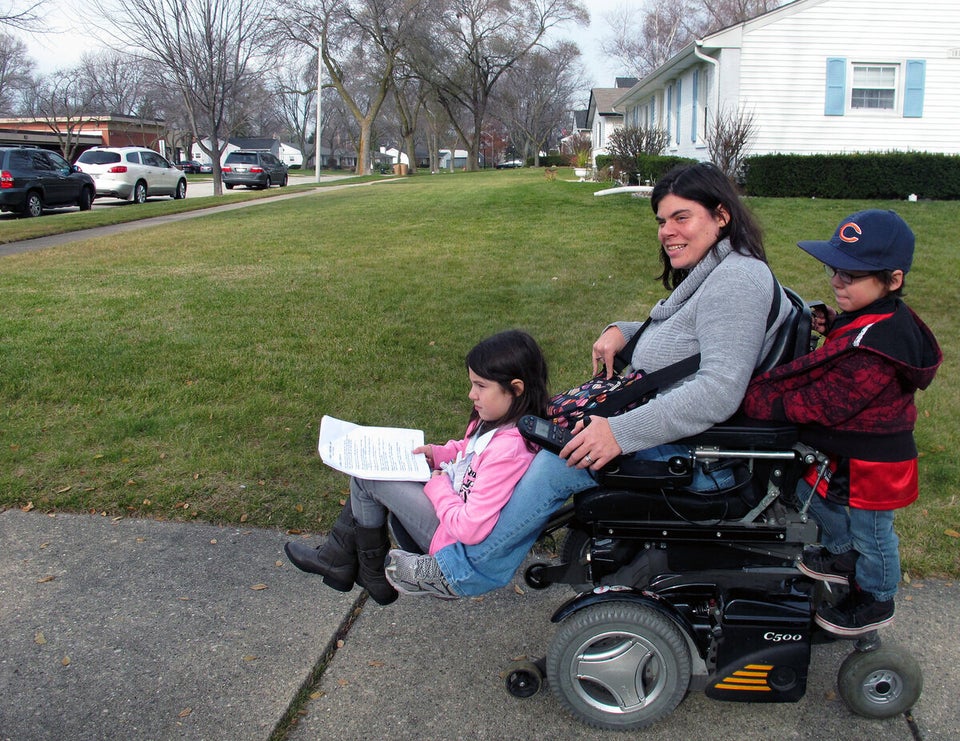 Parenting With Disabilities