After 4,000 miles of sailing across the North Atlantic, numerous jellyfish stings, raging storms with winds exceeding 80mph, and encircling sharks, two young seafarers from the UK are set to arrive in Devon at 16:30 on Tuesday.
24-year-old Tom Rainey, while working as an oceanographer off the coast of Angola, conceived the idea of rowing from New York to Salcombe, in South Devon, to raise £250,000 for the Brain Tumour Charity. He enlisted the help of his friend Lawrence Walters, who specialised in boat design engineering at the University of Southampton, after a previous companion was forced to abandon the project.

The route of Rainey and Lawrence's 4,000 mile odyssey from New York to Devon
Lawrence told the Telegraph: "Tom was in turmoil [after a friend pulled out of the project]. He was already in New York and didn't even know if the row was going ahead. He was talking about going alone. He'd already asked if I could be on standby, but I'd just started a new engineering job six months before. I'd had my probation review in March and now I was asking my manager for unpaid leave to row across the Atlantic. A week later it was approved."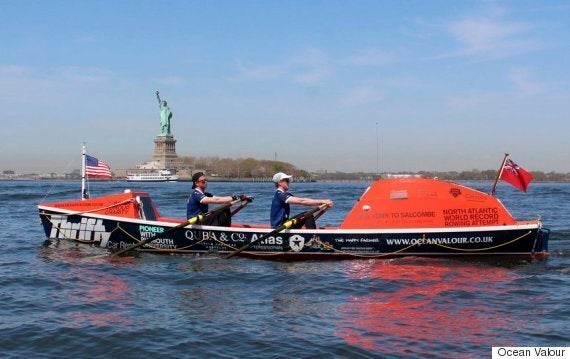 The two British seafarers set out from New York.
The rowing project was undertaken to pay tribute to Rainey's father, who died of a brain tumour in 2012 at the age of 57. The Brain Tumour Charity, which the expedition is raising the money for, provided invaluable help and advice to both Rainey's father and family.
This rowing expedition, from New York to Devon, has been attempted by 60 crews, with only 22 ever completing the arduous task and 5 crews fatally being lost at sea.
The two young Brits, with an enthralled passion for sailing and the ocean, having previously competed for the British youth sailing team in the Laser class, and studied marine environments at university, are now set to become the twenty-third crew to complete the journey, after their 13 weeks at sea.
However, it has not been a smooth journey for the two ambitious rowers. In Yves, their 24-foot-long boat designed for the journey, Rainey and 23-year-old Lawrence have suffered tumultuous conditions across the North Atlantic, in the form of irate storms and other torments thrown up by the ocean.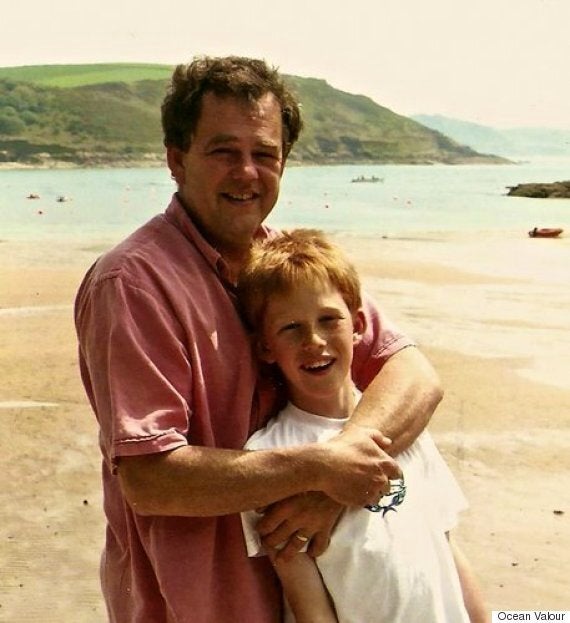 Tom and his father Luke, who died suddenly in 2012 from a brain tumour.
Rainey said that the exhaustion and pain was getting to them. "We are at the complete mercy of the weather," he said.
Rainey went on to describe the experience of rowing through a hurricane in the Atlantic. "I looked upwind for the first time and it was pretty terrifying — just a mountain of waves and black sky," he said.
The two men took it in turns to row in 90-minute intervals as the other caught some sleep, and have been afflicted by exhaustion and sleep deprivation as they progress towards the south coast of Britain.
They have capsized twice along the way and were forced to sail through the eye of a tempestuous storm during a long and exhausting night. However, all was not in vain, and they set a new Guinness world record for the fastest distance travelled in an ocean rowing a boat, after covering 112.52 nautical miles between May 30th and 31st.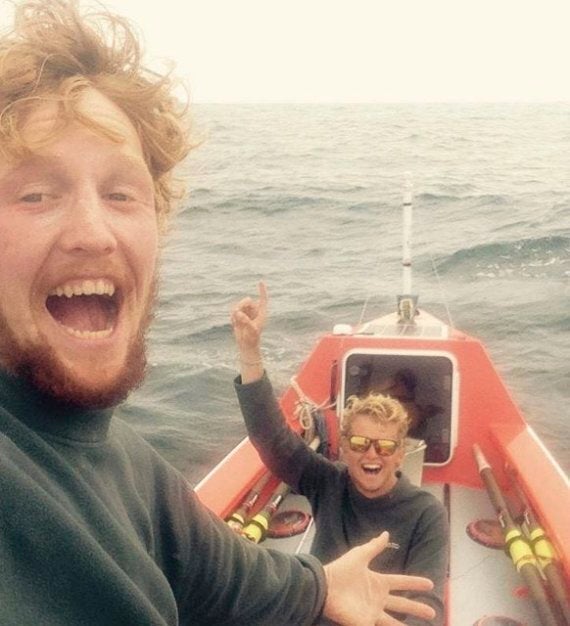 Land Ahoy! Rainey and Lawrence spot land for the first time in three months.
The Atlantic crossing, despite the hardships, had its moments of beauty. In the nights when the sky was calm, and a gentle breeze gave much needed relief from the storms, Rainey said, "You can see the whole Milky Way, shooting stars and satellites."
Travelling the great distance has helped Rainey to deal with the grief of losing his father so suddenly. "It was really hard at the beginning. I'd ball my eyes out at night. I have loads of regrets I didn't spend enough time with him when he was alive. But I love the fact I'm doing this for him. I'm making everyone remember him, which is enough for me really. It makes me really happy," he said.
After three months at sea they first spotted land on Monday, and are looking forward to getting onto dry land. Ocean Valour will be streaming the last few miles of their odyssey, starting at 16:00 on August 4, Monday.
Popular in the Community