On 11 September 2001 at 20-years-old, Emma Jayne-Wilson wrote a note to herself. She promised herself she would reach her dream of becoming professional jockey.
Six years later the night before she rode the Queen's Plate, the note fell out of a book she was carrying and reminded her what she had set out to achieve.
The next day, Wilson won the Queen's Plate in what she describes as her "biggest career highlight".
"I wrote the note when I was working in a hotel," Wilson tells HuffPost UK Lifestyle. "It was a contract to myself that began with: " I, Emma Jayne-Wilson promise to give 110%". I remember folding it up and must have stuffed it away in a book.
"Reading that note just before the first major event of my career really was surreal."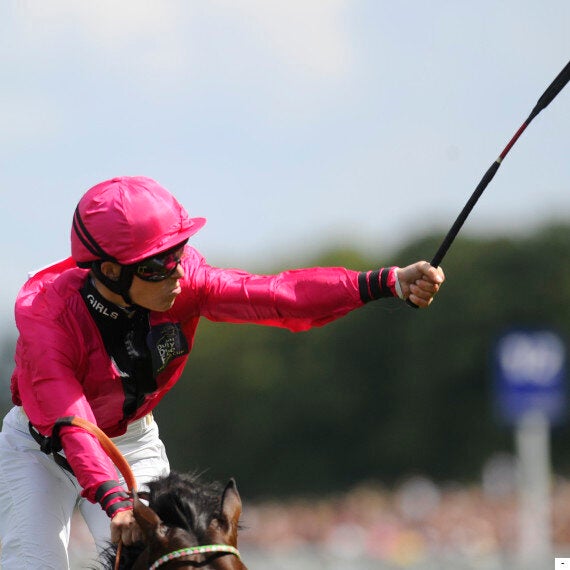 Canadian-born Wilson, 33, is a leading female jockey, having had more than 1,200 victories in professional races. She began riding at nine-years-old while at local summer camps.
"Without a doubt I knew I would do it professionally," she tells HuffPost UK Lifestyle. "Ever since I was a kid I always wanted to race.
"I love horses, that's where it stems from. For me, it was taking my two biggest loves of being in a competition and horses and putting them together. It just seemed like the natural thing to do."
As a young girl, Wilson played American football for 15 years and rugby through high school, but as she began racing more competitively, the risk of injury was too high to carry those sports on.
"I just couldn't justify saying 'I can't ride, I jammed my finger playing rugby' or something," she says.
"I had to make some sacrifices and those particular sports were extra curricular. I do wish I could still play but I wouldn't trade in my career for that kind of opportunity right now anyway."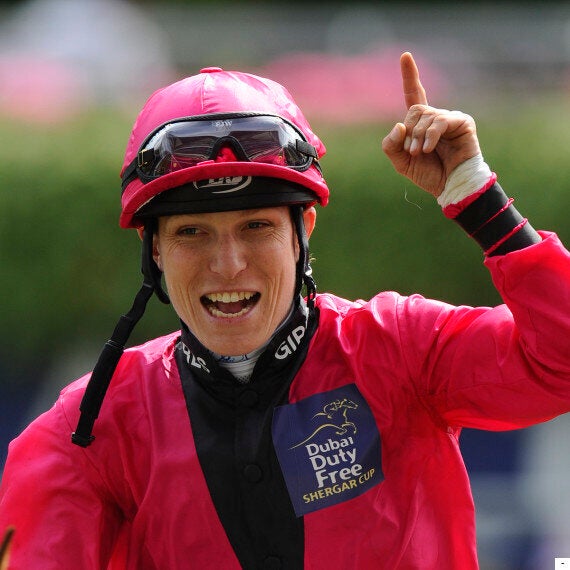 Wilson's career took off after winning the Queen's Plate and now she competes four to five times a week.
She is based at Woodbine Racetrack in Canada and races eight months solid during April to December.
And from what Wilson tells us, being a jockey isn't an easy job.
"It's so busy," admits Wilson. "I work six days a week and will probably get on between six to eight horses every morning, so it's quite a relentless schedule.
"As I've got older I've started to target my training more specifically as my body has changed and I encountered injuries.
"I've developed some weaker muscles because the other muscle groups are so much stronger."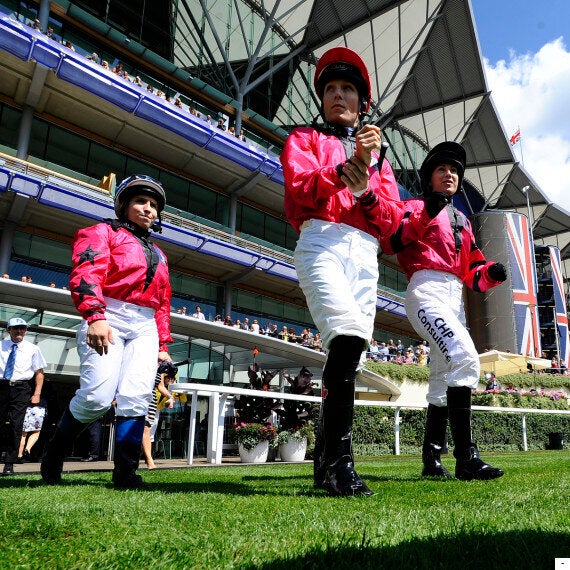 Wilson works with a personal trainer twice a week to do targeted workouts on the muscles that don't necessarily get used when horse riding.
Her aim is to strengthen weaker muscles to get stabilisation in her legs and hips.
She explains: "As jockeys, we are pulled tight in a ball when we are riding because we are trying to be aerodynamic so the muscles that need work are the ones that help pull the legs and hips back out.
"But I've started doing a lot of different things like squats and side stepping with elastic bands to alter resistance training."
Wilson also abides by a strict diet of fuelling her body with vegetables, lots of protein and good carbs.
Wilson certainly has a pakced schedule, but she wouldn't have it any other way.
"I love it because of the horses. It really is the horses for me," she says.
"Anyone that's had a connection with any animal in general can appreciate that kind of personal connection you get.
"You take your average horse and turn them into these relentless athletes that just want to win, it's remarkable to partner up with them and become one, it sounds so cliché, but you do become one with this animal.
"You're both on the same team with the same goal in mind. There's nothing like it, there's no way to describe it."
She is also learning the importance of balance and having time away from her horses.
"I like to try and get a run in at least a couple of times a week. But I've recently learned rest days are just as important as the hard workout ones.
"You burn yourself out too quickly if you're too intense - not just mentally but the physical aspect, too.
"I take Tuesdays off, so once racing on Monday is over I essentially don't have to be a jockey until Wednesday morning. I get to be Emma Wilson at home with my dogs and my family."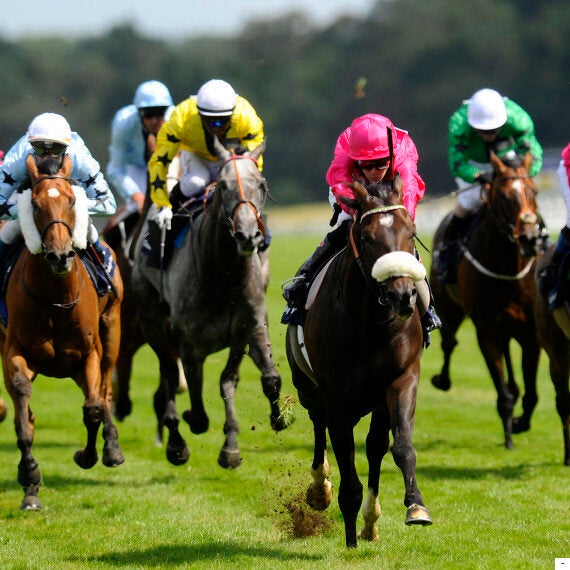 It's one of the few sporting events where men and women compete against each other, racing side-by-side.
"It'll be fantastic!" Wilson said. "To take top jockeys around the world and exploit that segregation of women and men is great.
"It gives us a chance to showcase what we're capable of and that we're on par with any jock out there.
"Last year, we lost by one point so revenge is on the cards this year. We couldn't believe it, I needed my horse to be 5th or better and he wasn't able to get up there. But it's such a great event.
"This year I'm hoping I can captain the team to another stellar performance."
For Wilson, 2015 has been the year that women are championing sport.
"All women are starting to finally get the recognition they deserve. There are more opportunities presenting themselves in sport and in general.
"It might have taken a little bit more time for women's sport to catch up, but after the Women's World Cup you could just see the development of the skill was starting to increase.
"There are opportunities on all kinds of levels for girls now. Young girls are developing into athletes and it's really neat to see that progression."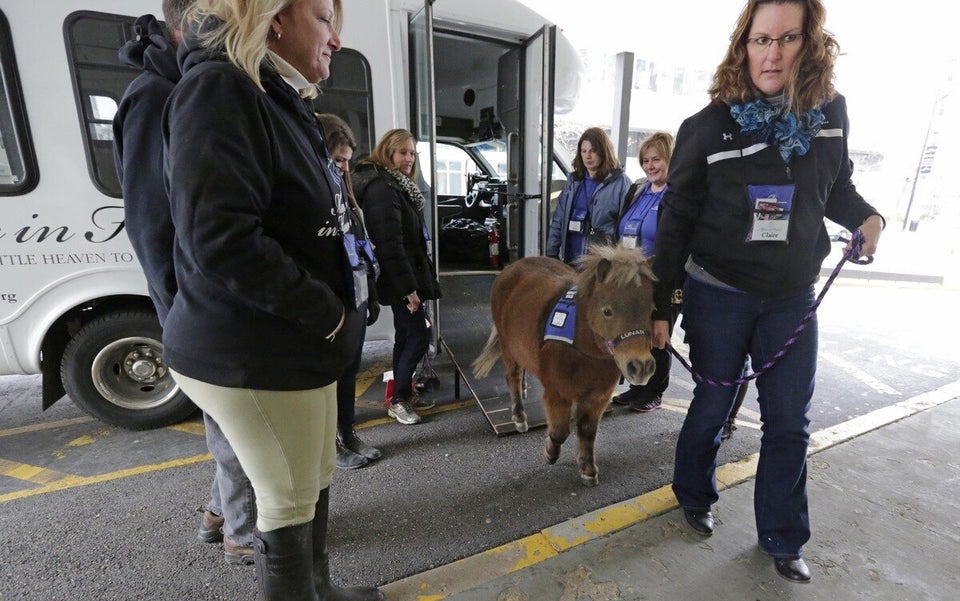 Therapy Horses