Taylor Swift suffered an unfortunate moment on stage on Wednesday night, when two over-excited fans almost pulled her to the ground.
The singer had been performing her hit 'Bad Blood' in Canada, where two of her fans were seen running towards the stage, in a bid get closer to Taylor.
Video footage reveals the pair throwing themselves towards the stage and grabbing in the direction of her ankles, in an attempt to get some acknowledgement from the pop singer, but ending up almost dragging her to the floor in the process.
Either that, or they were two of Nicki Minaj's 'Barbz', of course...
A witness from the concert remarked on Twitter that security dealt with the incident, which left the singer stunned - but only for a second.
Ever the professional, she quickly gathered herself, and managed to finish the rest of the performance without incident.
Still, it could have been worse, Taylor. You could have been one of this lot…
Over the past year, Taylor has enjoyed massive success and critical acclaim for her most recent musical offering '1989'.
She announced on the morning of her Canadian performance that she was gearing up to release a fifth single from the album, the Lana Del Rey-esque 'Wildest Dreams'.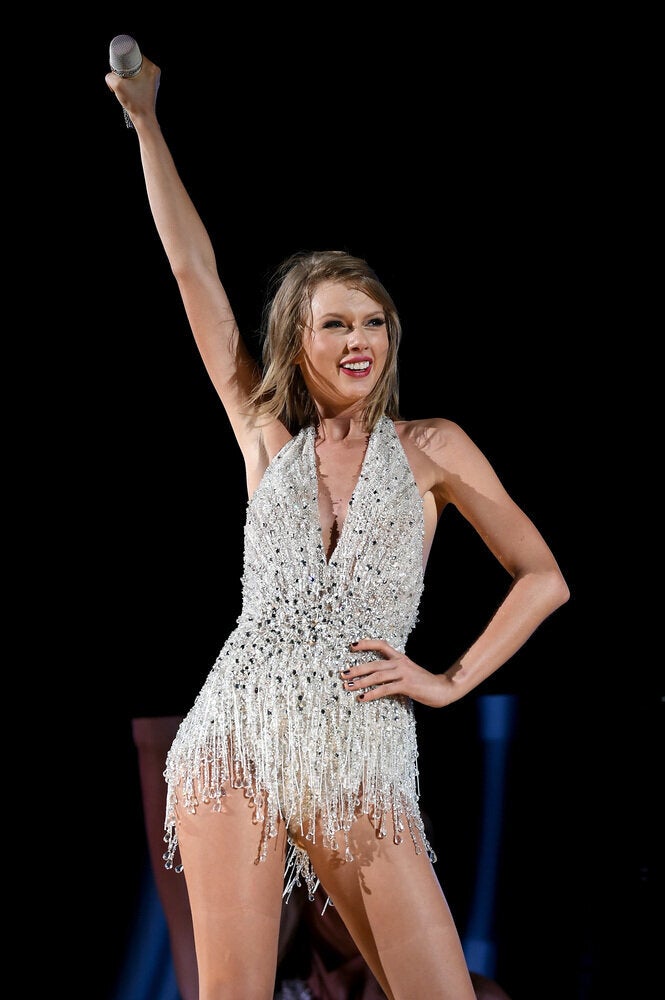 Taylor Swift's '1989' Tour
Popular in the Community