It didn't take long for Katie Hopkins to stir up trouble with her new chat show - about 20 minutes, in fact.
The self-professed 'most hated woman in Britain' had barely taken to her chair for TLC's 'If Katie Hopkins Ruled the World' before she became embroiled in a heated exchange with an audience member, who accused her of 'fat-shaming'.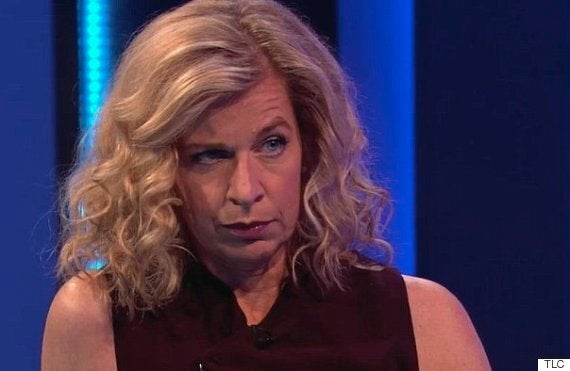 Katie was in fighting form during the first episode of her new chat show
One of Katie's proposed 'Rules' was that everyone who weighs more than nine stone be charged an extra £20 per kilo when boarding a flight, applying the same rules as for excess baggage.
While a surprisingly subdued Gemma Collins - the 'TOWIE' star who'd been expected to argue with Katie - in fact agreed with her, explaining that her size didn't prevent her fitting in a seat, it was left to audience member, known only as 'Sheryl' to accuse Katie of being bigoted against fat people.
"This is just pure hatred and there is no room for hatred in this society anymore," she told Katie.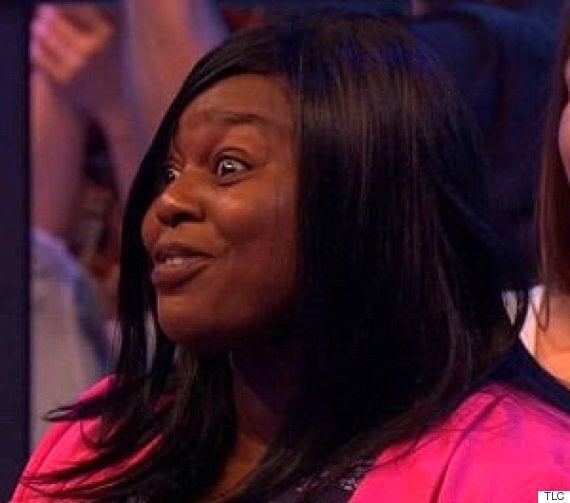 Sheryl wasn't happy with Katie's attitude, which she called "fat-shaming"
"It doesn't give fat people an incentive to lose weight, it gives thin people a privilege to fly.
"My grandma is overweight, she lives half the time here and half the time in Africa. Now I do not expect my 80-year-old grandma with arthritis and glaucoma to start losing weight."
Predictably, Katie didn't bat an eyelid, telling Sheryl she was just "an angry person in a pink jacket" and then offering to have a physical fight with her. Sheryl retorted that she'd "take" her.
Writer Liz Jones, also on the panel, reminded Katie that one of the last times people were discriminated against on account of their body types resulted in Nazism.
But Liz also had her share of the sharp side of Katie's tongue. During an earlier discussion on grooming, Liz talked about the amount of plastic surgery she'd had. Katie commented purely that Liz was now "weird-looking".
While Katie's loyal fanbase on Twitter hung on every word by their spokeswoman, the general consensus was that the show held few surprises, the biggest one being that Katie wasn't in fact hosting the show herself. Those duties were given to presenter Mark Dolan (previously Katie Price's co-host on Fubar radio), with Katie sitting to one side pontificating when required, and contributing a previously recorded package which saw her undertaking a "vagina facial" during the discussion on grooming.
With all this going on, who needs Dimbleby?
'If Katie Hopkins Ruled The World' continues on TLC. Some of her more controversial comments below...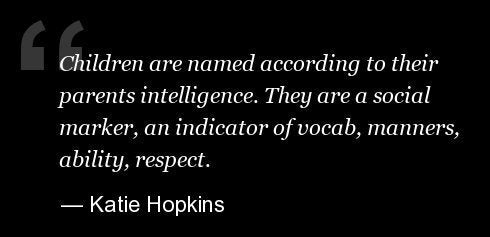 Katie Hopkins' Most Controversial Quotes