If your kids are already at an age where they have their own mobile phones, they've probably already mocked you for sending comical "mum texts".
But are your texts as hilarious as these?
Kate Siegel used Instagram to document the hilarious and slightly overbearing texts she received from her mum and she soon found she was flooded with examples of other people's mums doing exactly the same.
So Siegel set up a brand new Instagram account - CrazyYourMom - to share all the texts people had been sending her.
"Turns out, I'm not the only one with a crazy mum."
A snapshot from Siegel's phone
Here are a few hilarious mum texts shared with Siegel and posted on her Instagram account.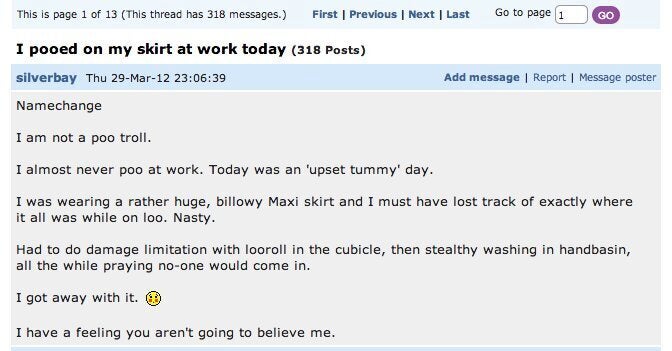 Hilarious Mumsnet thread titles
Related