For those of us who have always wanted to fly a P-51 Mustang, this incredible 360-degree video posted by the Heritage Flight Museum is the closest we will ever get to living the dream.
The video of the P-51 Mustang works in a similar manner to Google Earth, allowing viewers to observe the surroundings from almost any angle using a navigation tool at the top left hand corner of the screen.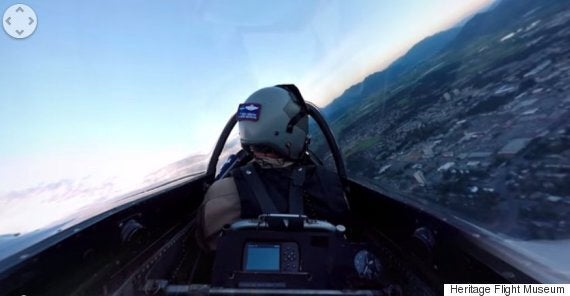 What makes the experience all the more astounding is the F-22 flying alongside the vintage carrier.
However, this is not a first for wannabe aviators.
Thanks to Cockpit360 app, experiencing fighter aircrafts from the comfort of our homes has become quite the norm.
In July, Patrouille Suisse, an arm of the Swiss Airforce, utilised the app to show off a few heart-stopping stunts.
The beauty of the app is that we can always hit the humble pause button if and when the cockpit experience gets too dizzying.
To quote Goose, "goodness, gracious great balls of fire...yeeeha."