Perrie Edwards and Zayn Malik have both been getting on with their lives - Shock! Horror! How dare they? - since parting ways, and judging from these latest pics, they're doing… well, they're both doing just fine.
Perrie is currently in Las Vegas with her Little Mix bandmates and when she's not busy promoting the group's latest (absolutely brilliant) single, Perrie's taken the chance to share a number of stunning selfies on Instagram.
The singer's certainly looks like she's enjoying the Stateside sunshine, and making the most of spending time with her pals between interviews and TV appearances.
But there's one thing that's annoying us slightly… can we all just agree that her pics probably aren't aimed at Zayn? Can't a girl post a poolside selfie without comments about her ex clogging her mentions?
Likewise, we don't think Zayn's 'TRUTH' shirt at the recent 'Straight Outta Compton' premiere in LA was a secret message either.
And let's face it, if it was, it's not very subtle is it? Come on people, Zayn's better than that.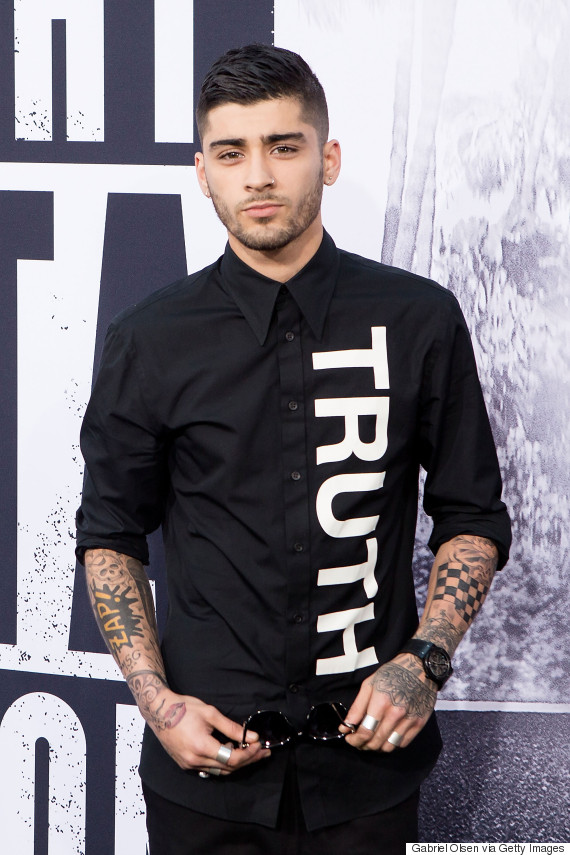 TELL US THE TRUTH, ZAYN
Since splitting, Zayn and Perrie have both remained quiet on the break-up, aside from an awkward "I'm good" from the Little Mix star, during an interview in E! news.
Perrie has taken steps to rid herself of all things Zayn though, removing snaps on him from her Instagram, and unfollowing him on social media.
Meanwhile, the former One Direction star is reportedly considering a new relationship, and has set his sights on actress Zendaya.
Since becoming a single man, Zayn's also been sharing more snaps and snippets of info with fans on Twitter, revealing that he's still busy in the studio, and accepting a collaboration offer from Tyler The Creator.
LIKE US ON FACEBOOK | FOLLOW US ON TWITTER