Over the next few days, most of us will be craning our necks in the hopes of getting a good view of the Perseids meteor shower.
However, one photographer in the Netherlands got more than he bargained for when he found himself capturing the International Space Station flying against the brilliance of the Perseids.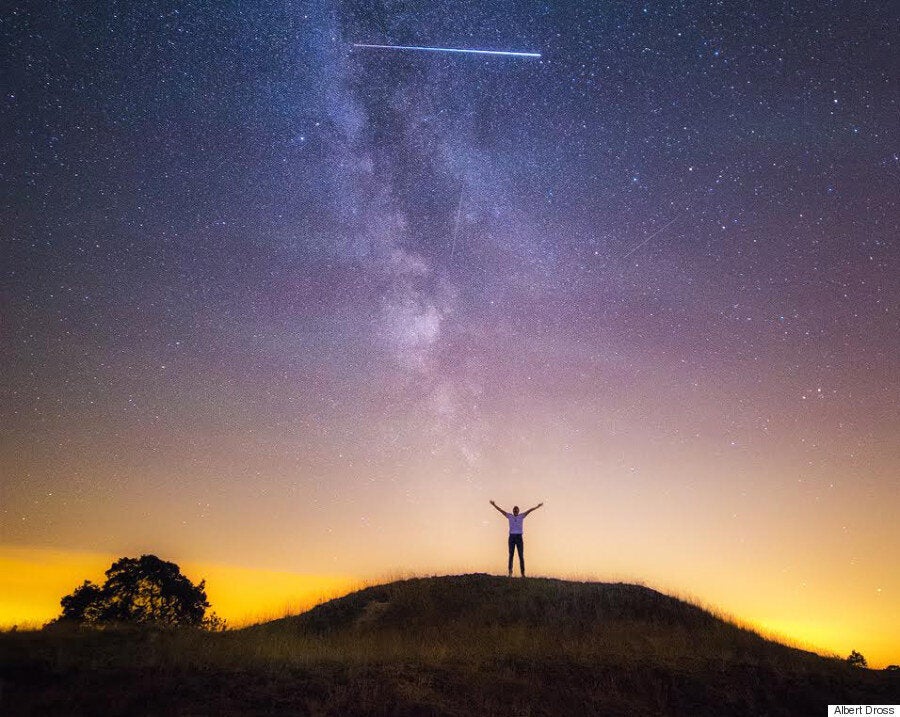 "While I was shooting my friend, I noticed some kind of star slowly moving and disappearing. It looked like a star but it moved much slower.
"I'm not an astronomy expert, so I wasn't really sure what it was. It made a beautiful strike on my image though, along with some faint strikes from shooting stars from the Perseid shower."
He added: "The time in the EXIF data of the photo and the position exactly matched with where the ISS was located at that time."
For those of us that don't manage to catch a glimpse of the meteor shower, Dros' slip of accidental genius is plenty to look at. Enjoy!
Related