Female UFC champion Ronda Rousey has proven she's badass once again, after saying she'd beat Floyd Mayweather in a "no rules" fight.
Rousey has previously hinted her distaste for Floyd Mayweather , who has a history of domestic violence and remains undefeated as a professional boxer.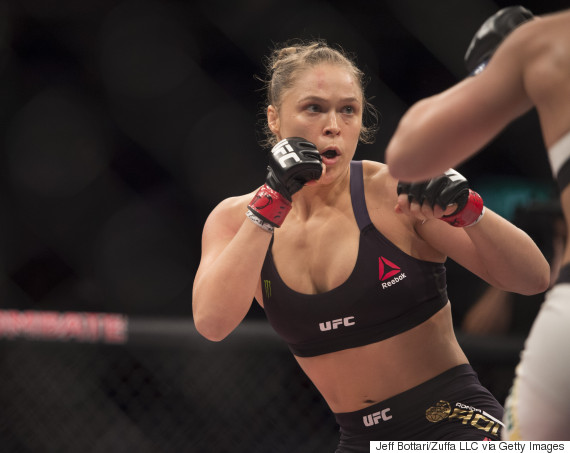 In a Reddit AMA, Rousey wrote that in a "no rules" fight she would, without a doubt, win against Mayweather.
"Floyd is one of the best boxers of all time. He would definitely beat me in a boxing match," she said.
"I unfortunately don't get into 'matches'. I fight for a living. In a no rules fight, I believe I can beat anyone on this planet.
"Boxing is a sweet science with strict rules that I respect very much and aspire every day to improve at. But you said ruleless fight, and that's my honest answer."
The UFC Bantamweight title-holder beat Bethe Correia just a week ago in 34 seconds, in a bid to defend her pristine record.
She also won her last three fights in 16, 14 and 34 seconds - proving she's not to be messed with.
There are many things we love about Rousey: after all, she had probably the best response ever to haters who called her body "masculine" and has overcome alcohol addiction in the past.
But this has got to top the lot.
SEE ALSO:

Ronda Rousey Defeats Bethe Correia In 34 Seconds: Here's 7 Reasons Why The MMA Star Inspires Us
[H/T GQ]