Female UFC champion Ronda Rousey has proven she's badass once again, after saying she'd beat Floyd Mayweather in a "no rules" fight.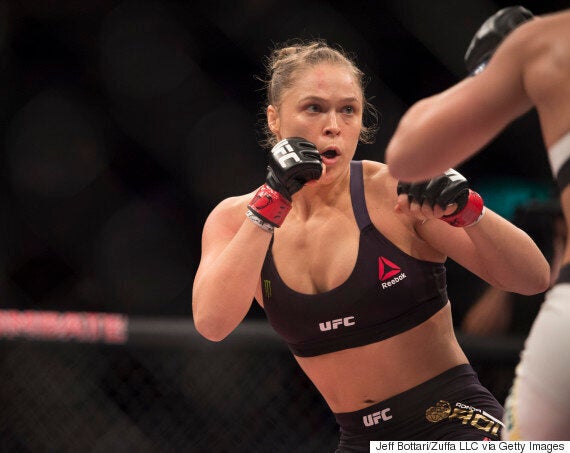 In a Reddit AMA, Rousey wrote that in a "no rules" fight she would, without a doubt, win against Mayweather.
"Floyd is one of the best boxers of all time. He would definitely beat me in a boxing match," she said.
"I unfortunately don't get into 'matches'. I fight for a living. In a no rules fight, I believe I can beat anyone on this planet.
"Boxing is a sweet science with strict rules that I respect very much and aspire every day to improve at. But you said ruleless fight, and that's my honest answer."
The UFC Bantamweight title-holder beat Bethe Correia just a week ago in 34 seconds, in a bid to defend her pristine record.
She also won her last three fights in 16, 14 and 34 seconds - proving she's not to be messed with.
But this has got to top the lot.