Rita Ora turned heads during a night out in New York on Tuesday with this… erm... let's just say unique outfit.
Make sure you're sitting comfortably for this one, because Rita has given us a lot to discuss.
The 'I Will Never Let You Down' singer was snapped sporting this sheer black top, revealing a lacy black bra underneath, which she paired with what appears to be a pair of black yoga trousers, complete with drawstring.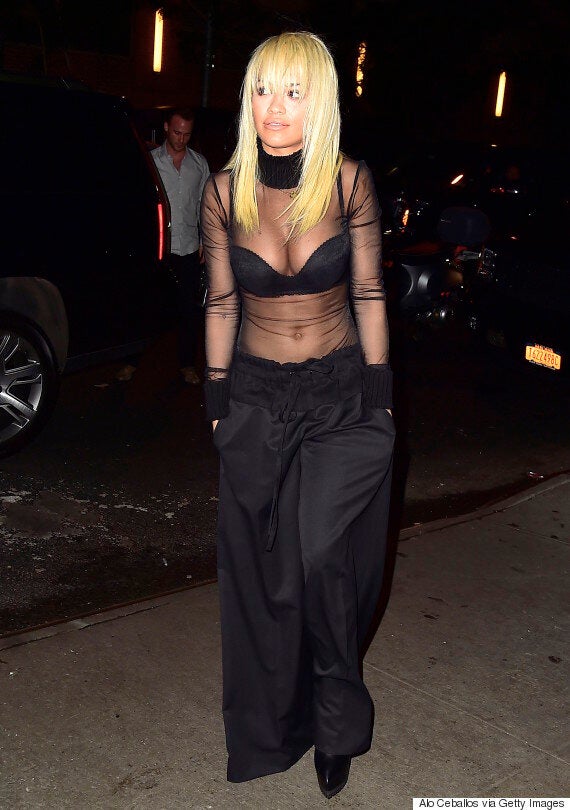 As if all that wasn't tasteful enough, the top was completed with the addition of a woolly turtle neck and cuffs, because God forbid she should catch a chill. In New York. In the middle of August.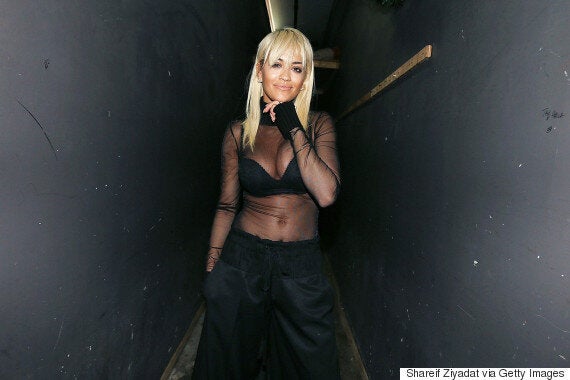 Sheer with a turtleneck but somehow she (kind of) makes it work
Over the course of her night on the tiles, Rita clearly decided that her outfit simply wasn't snazzy enough, and managed to get her hands on this divine tinfoil hat, complete with flowers.
She was seen wearing the jazzy headpiece atop her blonde locks when she posed for this snap with her friends looking as if… well.. like she was enjoying her night, let's leave it there.
Evidently, Rita wasn't ready to let anyone nab her flower crown, and she was still wearing the hat when she was photographed with New York club staple Amanda Lepore.
We're putting it out into the universe now that we want Amanda to be Rita's helper at Judges' Houses when 'The X Factor' returns later this year. Could you imagine the fashion rivalry with Sinitta?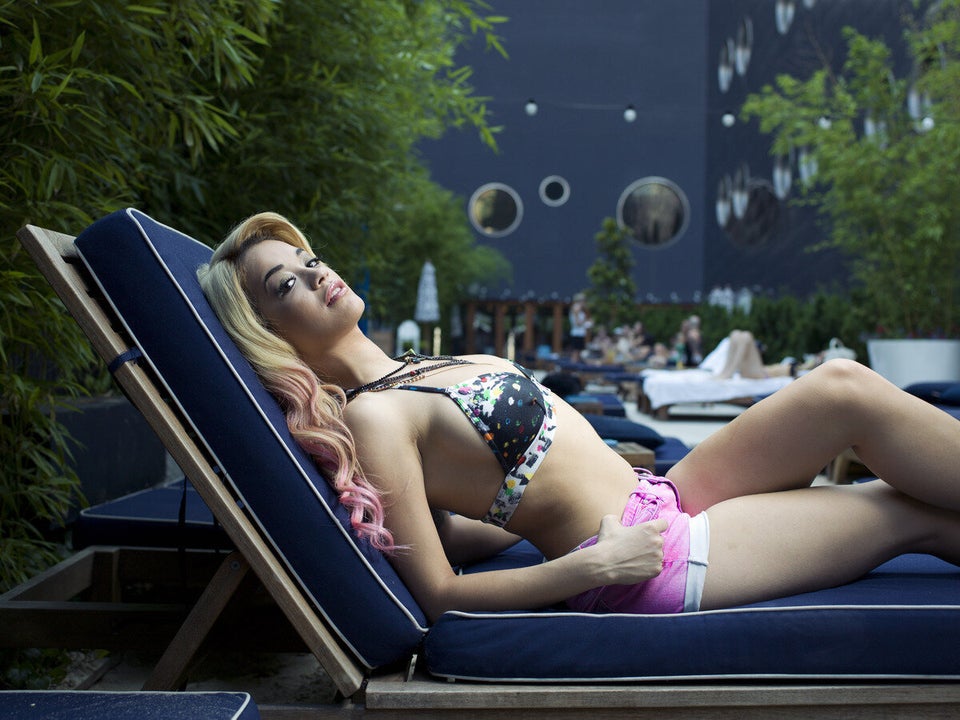 100 Sexiest Rita Ora