It's a case of another day, another coded message from Zayn Malik, who has fans on Twitter in a spin, thanks to a new grey hairdo.
In recent months, the former (*sob*) One Direction star's barnet has been shaved, then dyed green, then dyed blonde, but now, he's rocking a Harrison Ford-esque 'do.
But what could it all mean?
Obviously, everything Zayn does is loaded with more hidden messages than a GCSE poetry anthology, so we've put our thinking caps on to work out what the Bradford-born singer could be trying to tell us, and narrowed it down to six possible reasons.
1. He's sending a secret message to Perrie Edwards
2. Zayn's feeling stressed
As if quitting the world's most successful boyband, rowing with former pals on Twitter and having his new music leaked wasn't enough, Zayn's now dealing with a post-break up slump. AND he's attempting to record the greatest material from a lead singer (ahem) gone solo since Geri Halliwell's 'Look At Me'.
With this in mind, it's perfectly possible to conclude that the greys could actually be natural.
3. He's been lying about his age this whole time
Things just wouldn't have been the same if Zayn was in the 'X Factor' Overs category, would they?
4. He's eyeing Jamie Dornan's 'Fifty Shades Of Grey' role
What a glorious and literal way to audition for a role. Ok, so it's expected that Jamie will be returning for the next two instalments in the franchise, but it's good to have a back-up plan and we think Zayn could be just the man.
5. It's a secret message to someone else
6. The singer's reminding us all just how fast the night changes
Zayn loves getting a little philosophical, so we're open to considering that his grey hair - which literally appeared overnight - is a nod to the all-too-swift passage of time, which was discussed brilliantly in One Direction's greatest ever single 'Night Changes'.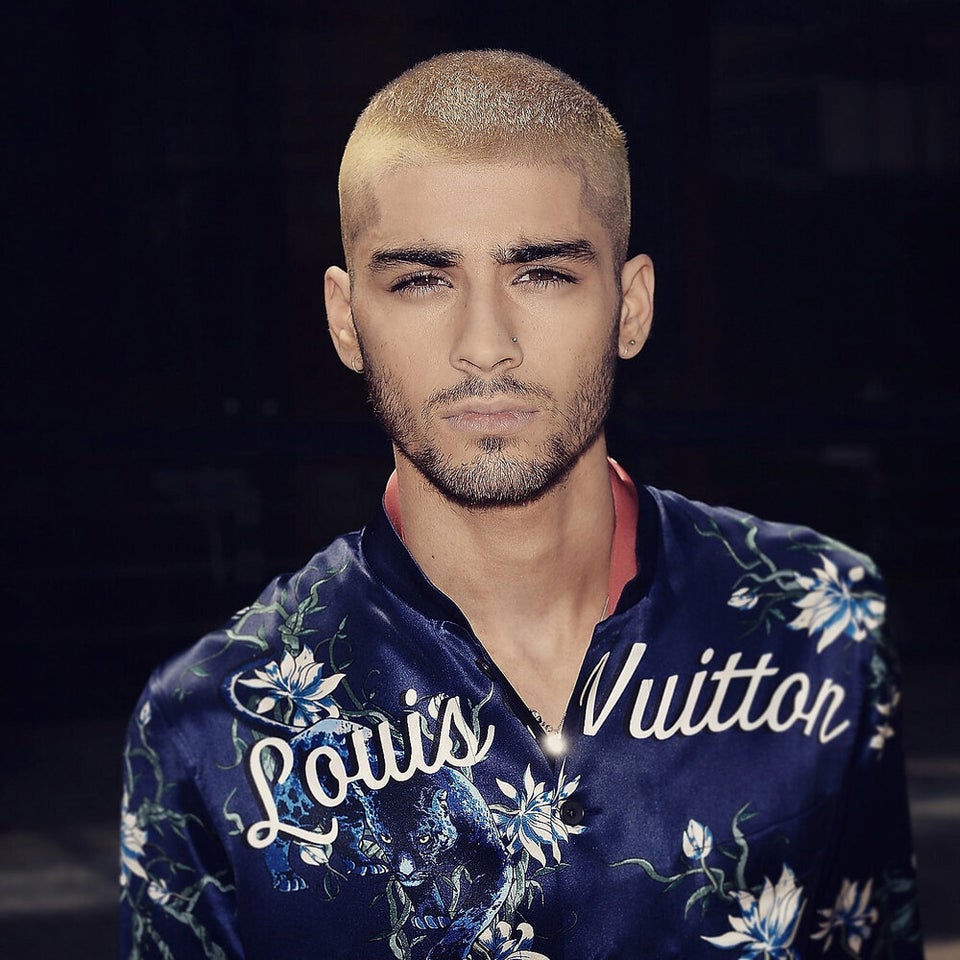 Zayn Malik's Hair Evolution